Mount Druitt renovation: part 2
Previously, we explained the concept and goals of a 'weekend renovation' project to boost our Luxford Road, Mount Druitt property. Looking for a significant rental increase and a decent jump in equity, it's no small challenge.
What has become crucial since the first round of discussions is the planning phase. A far more complex task than initially considered, it's all hands on deck to secure quotes, source materials, line up the team and make decisions about tradespeople. While many of the quotes were simply verbal – with a number of tradespeople being shown through the property in a one-day period to avoid upsetting the current tenant – the estimations have been helpful in ensuring the original budgetary goal is realistic and what was listed in the plan isachievable.
Some of what was decided initially has stacked up during this 'quote phase', while other concepts such as installing floating floorboards throughout, vinyl in the kitchen and carpet in the other rooms, have been altered due to budget and time restraints.
Property details
Location: Luxford Road, Mount Druitt
Property type: 2-bedroom unit 
Budget: $15,000
Timeframe: 3 days
Purchase price: $179,000
Current rent: $270 per week
Current value: $205,000-$210,000 (conservative)
Projected rent: $310-$320 per week
Projected value: $240,000 (post renovation)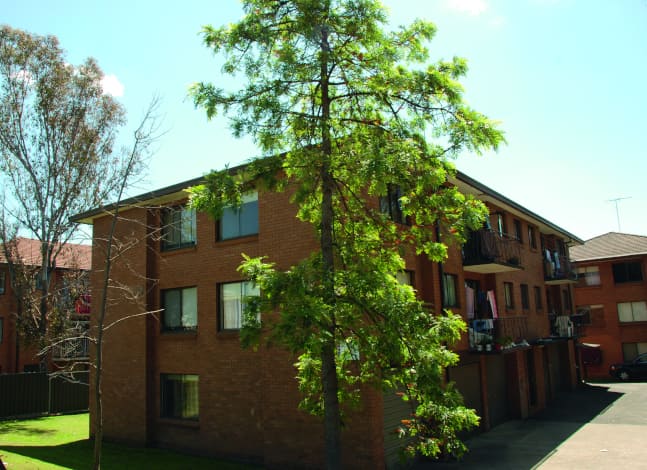 A head-on tackle
On the phone to Right Property Group's Steve Waters, who sourced the property for the portfolio and is assisting with the renovation plans, Smart Property Investment's managing editor, Phillip Tarrant, is running through the details.
"You wouldn't put floorboards in the living space and carpet in the bedrooms?" he asks, looking to get the best end result.
"The problem is if you do that, you're starting to get into three different floor patterns. You'd have carpet in bedrooms, floorboards and then vinyl in the kitchen. A lot of it is to do with cost. "
I'm working off the floor plan we sketched out, but the hallway has some nooksand crannies, which increases the labour costs of floorboards as opposed to carpets," says Mr Waters.
Ensure you don't get that false economy, where you think you'll save a dollar by doing it yourself but in real time it's taking you four or five times longer than it would take a couple of tradies
He explains that all the extra cutting and adjusting of floorboards will take up time that the team doesn't have, and he has concerns about the 'flow' of a small unit with so many different materials.
At this stage, both Mr Tarrant and Mr Waters hadn't been back to the property since it was purchased, so they organise a trip back to take a look around and clear up some niggling details.
"The reason for the vinyl in the kitchen is because in the unit complex it's a little bit better wearing than perhaps floorboards, and tiling is too expensive for our budget. Because time is of the essence here, being a three-day renovation, vinyl is easier to cut in and around the new kitchen," says Mr Waters.
Calling on his past experience, Mr Tarrant explains, "I remember watching the tradies at Barry Street [our Cambridge Park property], and it took about half an hour to jimmy down some vinyl."
The time factor for glues and other materials to dry and set is another point in the pros column for vinyl. On their trip out to the property, Mr Waters and Mr Tarrant also measure rooms, including the kitchen aspects for a cooktop, rangehood and other white goods.
Having decided on the required outcome, Mr Tarrant sets to work piecing together a Gantt chart. This is one of the most important parts of the planning process. "In a small unit, it's likely we're all going to be on top of each other, doing different tasks. We need to be organised," he says.
"You need to truly understand the scope of the project and the hierarchy of what needs to get done. What's the most important, what's the least important and what requires skilled labour; what doesn't. You need to schedule the skilled labour so you can organise your tradies correctly."
However, Mr Waters warns that the Gantt chart will be "very loose" due to the fact the renovation is a little out of the ordinary with such a short timeframe.
"The trick is having those tradies lined up, so they're not holding each other up – that will happen due to elements out of our control, but we can have it as ordered as possible before that time," he says.
The labour component
The Smart Property Investment team are coming along to lend a hand with the 'unskilled' component of the renovation. While there's enthusiasm and dedication to getting the work done, it's going to be the tradespeople who make or break the project.
You need to truly understand the scope of the project and the hierarchy of what needs to get done
Mr Waters answers some critical questions about choosing the team, leveraging off Right Property Group's network, and the process we have gone through to find the best labour. Currently, estimations sit at up to 10 tradies necessary at any one point during the project.
How important are trusted tradespeople to this strategy?
It's crucial to know the tradies beforehand. You need to know the quality of their workmanship and when you're doing a lot of renovations, they need to know what you expect. We use the same colours, the same style, so it's easy for them to quote.
It's almost like the cookie cutter method, and leftover materials you can take to the next renovation. We tend to use the same tradespeople a lot of the time because not only are they economical, but the quality of their work is good and we have built relationships with them. As an example, I remember once we had an open inspection on a Saturday morning and I called a tradesman on Friday because the carpet wasn't down and I was behind schedule.
The owner of the business came in on the Saturday morning and laid the carpet before the open inspection – you get that relationship over time.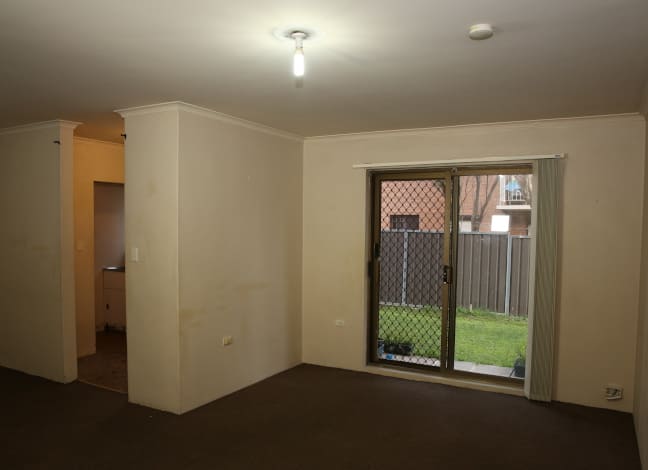 Is this possible for investors without a network of tradespeople behind them?
I think it's possible, but they have to be involved in the process and find some likeminded investors and leverage off their experience.
It doesn't have to be an organisation, as there are millions of investors out there – get to know some of them! Internet forums are a good source as well. Find out who has used who based on quality, cost and so on. However, you will rarely get that good discount unless you're leveraging off someone else's relationship. For example, we tell our clients to go in and mention that they know us to our paint supplier, and they get a volume price rather than a retail price.
Any surprises so far from the quotes?
Luckily, there haven't been any huge surprises yet! The $64 million question, as it is with any other renovation, is the cost of labour – the more free labour you can leverage, the better you'll perform.
Just ensure you don't get that false economy, where you think you'll save a dollar by doing it yourself but in real time it's taking you four or five times longer than it would take a couple of tradies.
What will our unskilled labour be doing? ­
The gutting out, the paint preparation, and I'd like to see some airless spray gun painting. All the fiddly stuff that usually costs $50 to $75 an hour in labour will be done [by the Smart Property Investment team]. This includes removal of things, filling the skip bin, taking rubbish out, keeping the site clean and ordered, patching any issues with the walls and ceilings. The biggest hurdle is time, so helping to coordinate everyone so we're not on top of each other will also be part of their role.
Getting down to detail
Part of the unique experience of this renovation compared to previous improvements within the portfolio is the nature of the asset. As the property is a unit, there are a number of strata bylaws concerning noise and cluttering up common property that will need to be managed during the weekend.
"We don't want to block up common areas, so we need to ensure someone is there keeping things moving. We need to have a fair few people there doing these sorts of individual tasks as they pop up," Mr Waters says.
While the renovations can exceed the 6am to 6pm timeframe if necessary, anything that's likely to be noisy – such as jackhammering tiles – must be done during these hours.
Mr Waters recalls past experiences when he was just starting out in property and when the budget could not have sustained any schedule blowouts, so he even stayed overnight with a sleeping bag in order to get the renovations finished.
While it isn't necessary for this renovation, every aspect will need to be considered beforehand to ensure that timeframes are not held up by smaller details.
"Where is the skip bin going to go to move all of this? There's a sliding door out the front and there's also the garage – should we be going out the front door?" Mr Tarrant asks.
"It depends what the weather is like, but I wouldn't mind having a skip bin out that sliding door," says Mr Waters. This is just one of many considerations that will mean the renovation runs smoothly if it is carefully thought out beforehand.
Next month in this series, we'll be diving straight into the renovation to show you just how it worked out, and whether we achieved our goal.