Mount Druitt renovation: part 1
So far, our investment property portfolio has had many successes. 
By sticking to our investment principles, we've been able to guard ourselves against any major problems. This time, while we've been sure to buy well, we're upping the stakes.
Smart Property Investment's managing editor, PhillipTarrant, who will project manage the renovation, and Right Property Group's Steve Waters, who will act as an adviser, met up to discuss the project and to form a plan to achieve this weekend renovation.
"The $15,000 is for everything, including GST," Mr Tarrant explains. "It's going to be tough, but I think we can achieve this."
Mr Waters is also optimistic, believing that "In a perfect world … I'm confident we can do it". He admits, however, that it is never a perfect world and the trick to pulling this off will be in the preparation. While we may be undertaking the physical renovation in one weekend, several weeks of planning will be happening in the meantime.
"Everything will have to just go as a machine; each step will have to be one after the other with no hiccups to get this right," he warns.
The Luxford Road property in the investor favourite suburb of Mount Druitt is some 30years old. It's due for a physical facelift, but it also needs sprucing up in terms of how it's performing within our portfolio.
If you're doing a renovation and you can leverage off friends or family to do all that non-skilled work, you're saving yourself $50 an hour
Purchase price
"We paid $179,000 just over 12 months ago, and it was a good buy as it was an aggregated bulk purchase. In the current market, without the renovation, that same property would cost a lot more," Mr Tarrant explains.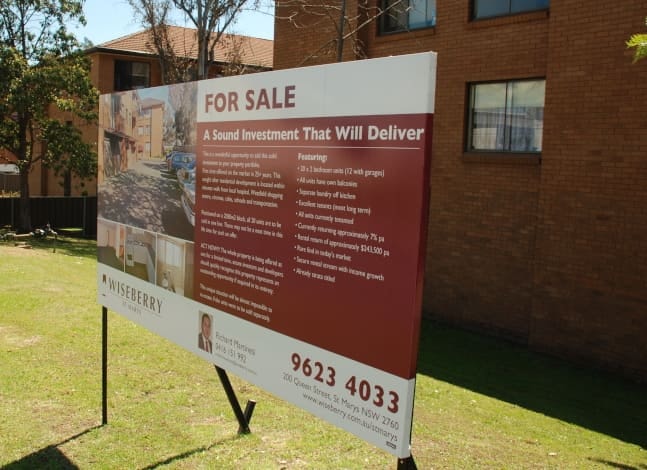 At the time, a valuation was undertaken on a comparable property, which came back at $220,000.
This result was "arguable", explains Mr Waters. "You have to look at a worst-case scenario". That scenario currently puts the value a little shy of $220,000, despite the property being better placed than the one valued.
"In terms of how it stands today, it has [attractive features]: the balcony, courtyard, the lockup garage, the internal laundry and the low strata," he says. "That's what you want."
When looking at comparable sales in today's market, there is very little available under $210,000.
While this equity is attractive within the portfolio, it's clear that it can be performing a lot better.
Current figures
Part of any renovation is planning where you're going to end up – how the property will look and function and how your numbers stack up. With the current rent of $270 per week managing to provide a good yield, there's still room to make the cash flow more attractive.
Projected outcome (post-renovation)
The projected figures are based on the other comparable renovated properties on the market, as well as advice sought from other members of our investment team.
However, we won't be attempting to raise the rent to $320 per week straight up. In order to get a tenant in straight away, we'll put the rent at $310, explains Mr Tarrant.
Every renovation has a "surprise" and it's worth being ready to accept whatever is thrown at you
The rent will then be increased over the next six to 12 months at agreed increments.
The value itself ($240,000), while not expected to be a huge increase, will provide the icing on the cake – a buffer if anything does go wrong and more needs to be spent.
If other properties become vacant at the same time in the future, the renovation will ensure ours will also be the first to be tenanted.
"Proportionately, we should still be ge ing the same yield, which is another cash flow positive property in our portfolio," Mr Tarrant says.
Potential hardships 
Every renovation has a "surprise" and it's worth being ready to accept whatever is thrown at you. What's clear is that this is likely to present itself while the team is onsite, rather than in this preliminary planning stage.
While this does make it difficult to ensure that the timeframe will be maintained – and it's usually suggested to renovators that they double their expected timeframe as a buffer – we're determined to complete on time and on budget.
One technique to prepare for all eventualities is to compile a list of worst-case scenarios. This is what we will be bearing in mind:
Labour diffculties – Mixed personalities, traffic through the corridors and inexperienced helpers can often be a recipe for disaster.
Planned solution – Call all the participants before they're due to arrive to ensure they're on track. Similarly, giving directions to tradespeople regarding when they are required to have a job finished, and having these details recorded somewhere can help keep everyone in line. Also, don't forget to provide some well-deserved refreshments.
Drying time – The weather during the renovation weekend will impact the drying time for the paint.
Planned solution – Factoring in extra time for this part of the process and using fast-drying paint where possible.
Waterproofing issues – When damage was found in another of our properties in Berkeley Vale, expensive waterproofing was required. Anxious to avoid this on the current property, and to avoid an associated cost blow-out, Mr Tarrant lists this as a concern.
Planned solution – Unfortunately, this will be one issue that can only be gauged when the renovation begins. Checking the bathroom sooner rather than later will be critical.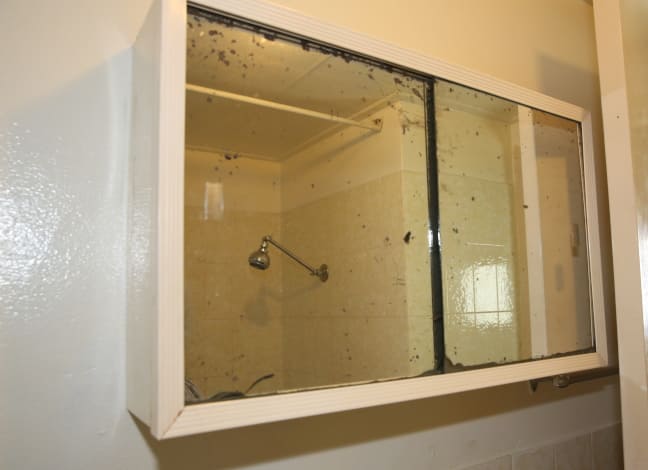 Thinking about these in advance will assist with fine tuning the run sheet of what needs to be done and will allow Mr Tarrant to factor in time buff ers for any potential problems.
"We've got three days, and I don't want it sittng there without tenants for any longer than that," he says. The timing of the project is non-negotiable – "it is possible to do this, you just need a plan."
The next steps
While renovating can be exhausting, the most extensive work should go into the planning before the day. Before we can embark on the renovation itself, it's critical that everything is laid out ready to go. For this reason, our pre-work doesn't stop here.
"We don't want to get there at 6am and spend two hours talking about it," says Mr Waters.
All the materials, appliances and required tools need to bet set up ready to go. This will help minimise lost time with tradespeople leaving the site in search of additional equipment.
Making crucial renovation decisions
For every item in a renovation, the choice is based on three factors:
1. Budget
2. Time
3. Strategy
Here is an example of how we negotiate each decision:
PHILLIP TARRANT: In terms of Mount Druitt, we have a hard-wearing unit that is going to last. Do people like carpet in the bedrooms and floating floorboards through the rest?
STEVE WATERS: If we were to cater for the future demographic, it may be a smart option to tile throughout. Tiles are better wearing and they don't hold the smell of general tenancy. However, it's far more expensive to do this and it can leave the property a little bit cold.
[Other than floating floorboards] we can put vinyl in the kitchen – it's better wearing. Some people don't like floating floorboards in the kitchen because of water damage issues, but we've never had that problem. It gives a better feel – we'll get quotes for both.
I'd rather see carpet in the bedroom, hallway and lounge room because we're going to be smack in the middle of winter and it might give a warmer atmosphere for the tenants.
PHILLIP TARRANT: Tiling will also take more time than wehave. When the quotes come back, decisions will then be put back under scrutiny.
Big ticket items 
The painting
Expected cost: $1,000 to $1,500
Much of the painting will come under our 'sweat equity'. Therefore, the cost will largely be equipment (airless spray guns,rollers, brushes, trays etc) and the paint itself. By using one main type of paint, with one other subtle colour for feature walls, as well as gloss paint forthe doors and trim, the costs can be kept down. By using the skills of the Smart Property Investment team, the cost has been reduced from $2,800.
The bathroom
Expected cost: up to $3,500 This includes tap work, tiling, labour, skip bin and a slim-line vanity. Costs will be kept down by tiling three quarters up the wall, rather than to the ceiling.
The kitchen
Expected cost: up to $5,000 While this is a general estimation, this includes the labour, skip bin, flooring, splash back tiles, tap work, the electrician and appliances. Budget but durable options will be sought.
Scope of the reno
Leveraging off the 'sweat equity' of the Smart Property Investment team and our network of other friends and family, it's going to need a tight ship to keep everyone in order over the three days.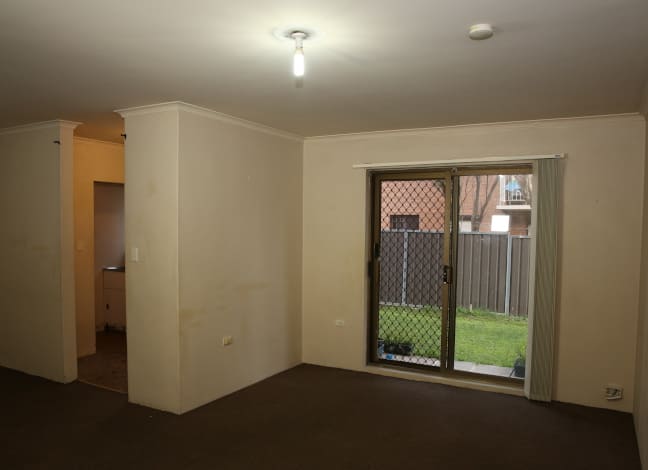 "If you're doing a renovation and you can leverage off friends or family to do all that non-skilled work, you're saving yourself $50 an hour," Mr Waters explains.
He warns, however, that if you don't keep an eye on your friends, you can overlook the time constraints. While it's necessary to keep the atmosphere friendly, it's worth reminding everyone they are there to do a job.
When it comes to calculating how many hours need to be dedicated to painting, Mr Waters and Mr Tarrant are unsure about the material of the ceiling, which will be crucial in determining the number of paint layers required and the subsequent time allocation. In fact, it has been so long since either went to the property that they remain undecided on whether the bathroom floor tiles are salvageable. 
These are pieces of information that will need to be recorded within the next few weeks to achieve quotes before getting down to the finer details. It's clear that the pair have embarked on an ambitious project.
Between now and our next installment, we'll be looking to obtain solid quotes both for labour and materials, as well as creating a Gantt Chart to help keep the renovation on track for the three days.
At this initial meeting, however, it was crucial to comprehend the extent of the project and to get a general understanding of what needs to be achieved within the timeframe.
"In terms of a renovation, it's a full kitchen and bathroom. In the other rooms there are a few cracks and some peeling paint, so there's a bit of preparation there, but it's quite straightforward – new carpets, new lights, new power points, new switches," says Mr Tarrant.
So what can be fitted in to each 6am to 6pm work day?
Day 1: Friday
The electrician will come in to disconnect the hot water power system
Gutting the property – removing the kitchen, bathroom etc
Dropping the lights down and bringing the power points off the walls
Floating floorboards to be laid down in the kitchen area
Masking-up of windows to be undertaken simultaneously, and drop cloth put down in the bathroom
Airless spray gun to be used to paint the ceiling and, if time permits, walls and skirting as a 'base' prep coat
Day 2: Saturday
Kitchen to be installed – all appliances required on site for cut-outs and sizing
Tiling of the kitchen splashback
Tiling in the bathroom
Painting of the rims, doors and other finishes
Day 3: Sunday
Final changes in kitchen and bathroom – installation of slim-line vanity
Appliances to be put back in
Carpet to be put down
Final clean up
Electrician to replace power board and turn power back on
 In next month's column, we'll bring you a list of expected costings and a detailed run-down of how the weekend is going to track. We'll also take a detailed look at some of the decisions made in the lead-up to the renovation.