The biggest mistake made by Sydney property investors
Sydney investors who have been priced out of their own city are making rash purchases as a result of desperation.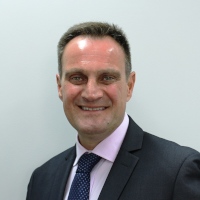 Blogger: George Raptis, director, Metropole Property Strategists Sydney
You're out of free articles for this month
To continue reading the rest of this article, please log in.
Create free account to get unlimited news articles and more!
The Brisbane property market is being infiltrated by Sydney investors "buying blind".
You'd have to have been living under a rock not to know that Sydney property prices have been rising strongly over the last few years, only recently slowing down from its frenetic pace.
These high prices, plus tighter banking regulations limiting investors' budgets, has caused many Sydneysiders to follow the sun north and look for property investment opportunities in Queensland. However, many are making a big mistake.
According to an article in Domain, Sydney investors are increasingly buying properties in Brisbane solely on photographs and skipping inspections.
And they're buying the wrong properties in the wrong location based on price.
Agents quoted in Domain say these southern investors are buying up in Brisbane suburbs considered "unfavourable" by locals, and boosting house prices.
One agent was quoted as saying:
"…blind-buying Sydney investors have flooded into the Logan market.
"Out of every 10 sales, five will be investors, and two will not have viewed the home, and that is a modest estimate.
"Often it seems as [if] the investors have no idea about the area's reputation."
Domain quoted another agent as saying:
"We are seeing about 70 per cent of Sydney investors buying without seeing the homes."
Buying site unseen:
It's incredible what you can achieve, and the unsightly features you can avoid showcasing, when you're using a good camera and know how to exploit the right camera angles.
I've heard horror stories of people who have bought site unseen thinking their investment property had an incredible view (it did – but only from the toilet) or who didn't realise huge powerlines dominated the streetscape, because they relied on agent photos only.
Moral of the story: don't risk purchasing site unseen unless you have a trusted representative review the property on your behalf.
By the way…
It's not too late to buy in the Sydney market.
While there are great opportunities in the right locations in Brisbane, there are still many excellent in suburbs in Sydney if you know where to look.
Last year, Sydney's property market was in fifth gear and at the end of the year it slowed down into second gear, but now certain segments are back into third gear again and moving ahead nicely.
Contact this Blogger Immediately