Are your tenants making money from your investment property?
With short-stay accommodation growing increasingly popular, websites such as Airbnb are making it easy for your tenants to sublet your property behind your back.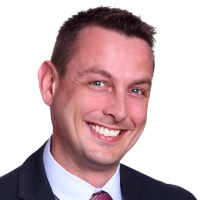 Blogger: Grant Mifsud, senior body corporate manager, Archers Body Corporate Management
You're out of free articles for this month
To continue reading the rest of this article, please log in.
Create free account to get unlimited news articles and more!
While the internet has made it easier for investors to advertise their properties and screen tenants, it has also made it easier for tenants to sublet properties.
Online sites such as Airbnb and Stayz allow entrepreneurial tenants to let their rooms or properties out to people seeking short-term lodgings.
This means that tenants could potentially turn your investment property into a hotel or youth hostel without your knowledge.
But how is this possible?
Developments in technology and the popularity of the sharing economy have surpassed current property legislation.
The existing legislation states that 'where a lot can lawfully be used for residential purposes, a by-law cannot restrict the 'type' of residential use'. This means that in Queensland, a body corporate doesn't have much authority to regulate against the use of lots for private short-term letting.
The Queensland government is currently conducting a review of the state's property legislation, with a view to updating archaic by-laws and addressing modern technology. This could mean bodies corporate being given more power to self-regulate by enforcing by-laws.
That said, there are things you can do now to help regulate the platform, such as adding special conditions into the residential tenancy agreement (RTA) to prohibit tenants from putting the property on Airbnb, and deeming this a serious breach of the agreement. Landlords can then rely on other sections in the RTA for terminating a lease if a tenant is caught subletting the property without prior consent.
But how do you know if your tenant is putting your property on Airbnb in the first place? The first step is to peruse online accommodation-sharing sites, such as Airbnb and Stayz, for your property. Also, let other tenants in the complex be your eyes and ears. They often know what is going on and will have similar concerns about property security.
Archers the Strata Professionals recently conducted a survey of Queensland unit owners and residents, and found that one in three are concerned about apartment security from Airbnb guests.
The research highlighted that some residents feel their safe, private apartments are being infiltrated by a steady stream of unknown visitors who stay for short periods of time.
If residents are concerned about their safety and the security of their apartments, they won't let it slide. We are finding Airbnb is becoming a common concern expressed by many unit owners, with almost 50 per cent requesting for it to be addressed by their body corporate.
While there are many advantages to Airbnb, such as meeting people from around the world and making a little extra money, it's important to consider the impact the platform could have on your investment property.
---
---