Get the most from real estate agents
If you're in the market to buy a property, it's well worth making the time and effort to get to know the real estate agent.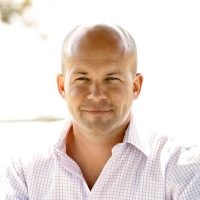 Blogger: Chris Gray, CEO, Your Empire
You're out of free articles for this month
To continue reading the rest of this article, please log in.
Create free account to get unlimited news articles and more!
While real estate agents primarily work on the seller's behalf, a good agent can be a beneficial business contact and a reservoir of property knowledge.
Striking up a conversation with a real estate agent and asking them tactful questions can open up some great opportunities for property purchases and negotiation. The better you get to know a real estate agent, the more open and frank they are likely to be with you. Chatting with the real estate agent can give you the inside story on a property, insight into new properties coming onto the market and a better idea of what a property is likely to sell for.
Remember, the real estate agent is trying to sell a product and, as a potential buyer, you're welcome to ask as many questions as you like. While the real estate agent has no obligation to answer the questions you pose, it's in their best interests to co-operate with you.
With this in mind, here are some useful questions to ask the real estate agent:
1. How long has the property been on the market?
Asking this question is a great way to gauge how much room you have to negotiate a lower price. If the real estate agent tells you the property has been on the market for a while, there may be more room to negotiate a lower selling price, as the owners will most likely think the current asking price is too high. Likewise, if a property has recently been listed, it can be a little harder to negotiate a lower price.
2. Why are the owners selling?
When asking this question, listen out for any common ground between you and the owners that could be used to negotiate a lower price. For instance, say the owners have an overseas trip planned in six months' time and are under pressure to sell their property before they leave. You might suggest paying a slightly lower price in exchange for the owners living in the property rent-free for the next six months. This works well for both parties: you pay less money, while they avoid having to find a place to rent while they're still in the country with all their furniture in storage.
3. Have the owners had any other offers?
This is a question the agent may choose not to answer but it's still worth asking, as it will give you a better idea of what price range the owners are after. The agent's responsiveness to this question will depend on how keen they are to sell the property.
4. What price do you think the current owner would take?
The real estate agent's answer to this question will give you a good ballpark figure to guide you before making an offer. If you're interested in renting a property on a particular block, it's worth consulting a couple of different real estate agents to make sure the quote you have been given is the best price.
5. What makes you think it's worth that price?
When asking this question, look out for opportunities to negotiate a lower price. For instance, the agent might justify the property's value by comparing it to surrounding houses. If you have seen these surrounding properties, you might say something like, 'Those properties were a lot bigger and had better views than this one, therefore I don't think this property is worth the same price'.
Once the agent realises you have done some research, they may then quietly reply that, yes, the owners have overvalued it. Suddenly you've got the agent on your side and admitting that the property is worth a lower price.