How can investors in Perth and Darwin boost cashflow?
The capital cities of Perth and Darwin have been the hardest hit nationally by the recent down turn in the rental market — so what can investors do to sustain cash flow?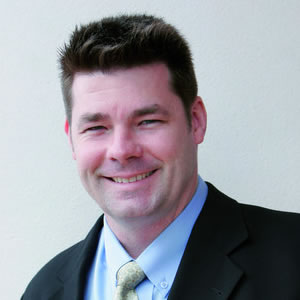 Blogger: Paul Bennion, managing director, DEPPRO
You're out of free articles for this month
To continue reading the rest of this article, please log in.
Create free account to get unlimited news articles and more!
This trend is underlined by the latest CoreLogic rental figures which show that median weekly rents in Darwin have fallen by a whopping 16.2 per cent over the year ending June 2016 and by 8.6 per cent in Perth over the same period. In comparison, the overall median weekly rent for the combined capital cities fell by just 0.4 per cent during the past year.
With the Reserve Bank likely to cut interest rates even further during 2016, this will put a further downward pressure on rents in both Darwin and Perth as well as a number of other capital cities where the supply of housing is beginning to outstrip demand.
In the current rental market, landlords need to take an aggressive approach but to retain existing tenants as well as attract new tenants if they leave.
They should be pro-active in reviewing rents for existing tenants rather than waiting for them to leave if they find somewhere more affordable.
If a tenant leaves a property because they are unhappy with the rent, the outcome for the landlord may be lost rents over several weeks as they try to find a new tenant and at the end of the day they might have to accept a lower rent than the existing tenant is paying.
It is also worth considering that one of the most common reasons tenants leave a rental property is that the landlord does not address simple maintenance issues like fixing a broken air conditioner or faulty shower.
This problem is particularly common with landlords who manage their own properties as they are often too busy with other matters, or simply not in contact, to look after problems raised by landlords.
For example, fly-in fly-out workers who try to manage their own rental problems may be in remote areas where there is no telephone coverage when a distraught tenant calls them about an urgent maintenance issue.
During times of very low vacancy rates when tenants were struggling to find accommodation, landlords who provided a lower level of service could get away with this behaviour because tenants have very few choices.
With thousands of properties available for lease in Perth and Darwin at the moment, dissatisfied tenants can now easily move to a better property if the landlord provides a sub-standard service.
If you are too busy to manage your property, then it makes sense to hire a professional property management company to look after your property.
This will ensure that the property is regularly inspected and keep in a good condition. It also means that the tenant has someone who they can easily contact to address a problem at the property, whether it is after hours or at weekends.
You should consider adding features to your property that will give you a competitive advantage compared to other landlords in the rental market. For example, installing security shutters, air-conditioning system as well as a dishwasher can help boost reduce vacancy rates. For investors who pay tax, the purchase of these appliances is also tax deductible.
Should the property become vacant for an extended period of time, investors should consider using the services of a number of property managers to find a tenant rather than just using the services of just one agency.
If the property is relatively new, a tax depreciation report can potentially deliver the property owner thousands of dollars in tax savings each year and help off-set any loss of rental income during high vacancy periods.