All I want for Christmas is: a property
Instead of wasting your hard earned dollars on gifts that will be collecting dust in a few months, you could be investing your money in a property and reaping the benefits long after Christmas has passed.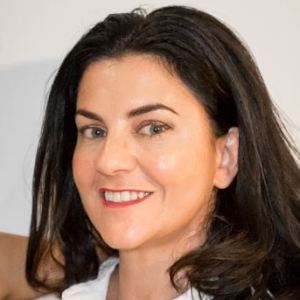 As 2016 comes to a close, many of us are reflecting upon the year that has passed. The new relationships we have fostered and those we have let go, the goals we have achieved and those we wish had of set.
You're out of free articles for this month
To continue reading the rest of this article, please log in.
Create free account to get unlimited news articles and more!
Some things are simply not measurable or easy to quantify and others are too easy to count. Our mortgage balances, our savings account and how we grew our wealth during 2016 are the things we can easily measure but may wish not to.
For some of us, our wealth and financial achievements of 2016 propel us forward and inspire us to set even more ambitious goals for 2017. For others, not having advanced much from this time last year, it may offer even greater motivation to make changes that will count come this time in another 12 months.
As Christmas approaches and the entry into the new year, many of us will put pen to paper and write our resolutions for the coming 12 months. Most will of course not be kept, but the intent is usually there.
New Year's resolutions are often based around key elements such as health, weight, career, loved ones, study and money. And, funny enough, we usually spend the festive season living in gluttony and excess, be it food, alcohol or spending, before we then resolve to make up for it.
So, why not start your New Year's resolution early this year and actually make it count when usually we don't count.
The Christmas spend for many families is more than the national average, but depending on the source you look at, it tends to range between $1,500 - $2,500 per family, most will of course spend a good chunk more.
Often a fair portion of this goes toward rashly bought gifts that will either only offer short-term enjoyment, be neglected eventually or make their way to the garage sale or St Vincent pile before the new year is out.
So, how would it be, if rather than succumb to the usual splurge of Christmas with its excessive spending and over-indulgence that tends to give us more to work off in the gym later, you were to buy less, give smaller, but more meaningful gifts, eat less and healthier and gift you and your family something that can keep on giving for years to come – a property.
Yes, you read right, a property.
I am suggesting you put an investment property under your Christmas tree this year. With the holding costs for a thoroughly researched and well-bought investment property being as little as $20 per week, it is not as ridiculous an idea as it first sounds.
If you think about what a property can do in terms of return, growth, taxation savings and creating an asset for the whole family to benefit from in the long term, it surely outweighs the short-term joy of living it up big over the festive season.
And, going by the moneysmart.gov.au site, most of us tend to either blow our savings (60%) on the Christmas hype or stick it on the credit card (20%) and pay high interest on it for usually half of the following year.
We could be putting this toward a property that is likely to give us more joy in the long run, than an extra few inches to sweat off at the gym.
Looking at the world we live in, it seems that we don't really need more consumerism, as in consuming more stuff, but smarter use of our buying power. Be it more meaningful and sustainable gifts or purchases, or why not something more substantial like an investment property.
It may well be a hard habit to break, the end-of-year hyper-consumerism spending spree, but I am sure that many of us can relate to having wished they hadn't when they are still paying it off six months later or see all their savings have disappeared in one short end-of-year month.
How would you feel this time next year when your wiser choice now means you are a landlord having your new property's mortgage largely being paid by your tenant? Would you feel better about your year's achievements, your financial position, your goals?
Successful people tend to make decisions quickly and change their mind slowly. So, why not decide quickly to spend differently this festive season, and invest instead. To make your resolution now, rather than in the new year, and to not change your mind, but to stick to your plan of choosing an asset over excess.
Actually, December is a great time to look and buy property, before the New Year's resolution makers jump on the bandwagon and start to property-shop in early 2017. This tends to make it only harder to buy well, plus you are competing with all the buyers then too.
The beginning weeks of the new year are always extra busy when it comes to the property market, be it for investment or home occupiers. Why not beat the rush, get in early and put a property under your Christmas tree this year.
While you may not remember the things you didn't buy this year, you will always remember having bought yourself a property for Christmas for years to come.