The importance of luck in property investment
Is luck one of the most important parts of property investing?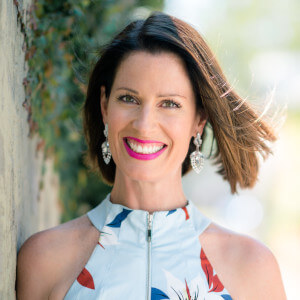 The property buying process has so many facets. From budget constraints to land values, from negotiation tactics to accurate market appraisals. Most of the elements can be calculated and rationalised, but there is one which can't. That is luck.
You're out of free articles for this month
To continue reading the rest of this article, please log in.
Create free account to get unlimited news articles and more!
Luck can strike in many forms and it can be good luck or bad luck depending on the buyer's situation, the seller's position, the market at the time and the other properties competing with the property in question.
I've worked with buyers who have been unlucky before and it's never pleasant to miss out on a property due to unforeseen circumstances. But assuring them that the disappointment was through no fault of their own is important, and I often have to remind people that another opportunity awaits in the not too distant future. Bad luck I've encountered has included: a seller who changed their mind mid-negotiations, a failed building inspection, a convenant which dramatically changes their ability to use the property for the purposes intended, a cashed up seller who saw the property for the first time 10 minutes before the auction start and decided to buy it, and more commonly, a situation when the property of choice has no other similar properties currently on the market, and buyer numbers are far stronger than usual based on the scarcity of this type of property. Many strong sale prices can be attributed to a stock shortage of a particular type of property and buyer demand is exacerbated in these circumstances.
On the flip side, I've had many a 'good luck' situation prevail and the outcomes have been nothing short of thrilling. One of the most common 'good luck' stories we have the pleasure of enabling are off market sales.
Sometimes a willing vendor and a willing buyer can cross paths and the negotiation can be handled discreetly and wrapped up within a few days. Provided it is a win/win situation, a vendor can have a no-fuss sale and a buyer can purchase without the threat of competing buyers and devastating auction bidding wars. Usually an astute selling agent and a buyers agent (who is acting for the buyer) are the common source of such transactions, but selling agents and buyers can also operate in this way when a buyer gives the selling agent enough insight into their search criteria and preparedness to move quickly once the right property comes along.
Other good luck outcomes for buyers arise for all sorts of reasons. From limited buyer numbers, badly run campaigns, incorrect or limited access times, difficult tenants… the list goes on. Some sales campaigns can be tracking along well, only to face threat when a similar property is launched onto the market. All of a sudden a buyer with strong competition can have their luck change if there is an exodus of buyers to the other property(s). Other times an agent can have a strong grasp of the competing buyer interest on a property and within the last 48 hours the landscape can change. Buyers can drop out of the runnings for many reasons; change of heart, job loss, surprise alternative purchase, travel commitments, disappointing building inspection, delays with finance approval… the list goes on. An auction campaign with three strong buyers only needs two of the buyers to buy elsewhere (or drop out of the runnings) and it is then no longer an auction – but instead a private negotiation.
Chances of success can be swayed by clever planning, research and asking the right questions, but luck cannot be underestimated when it comes to property. Every situation, every campaign, every house and every agent all have have their own quirks. Unpredictability goes with the territory in the world of property. Once due diligence is conducted, just being there at the right time is sometimes all it takes.