How to safeguard your property portfolio from unforeseen circumstances
Not being able to pay loan repayments on time is one of the most frightening and common concerns of property investors, and rightly so.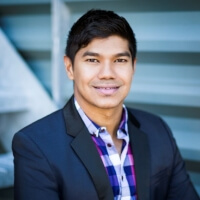 Last year over 50,000 full-time jobs were lost in Australia alone1, and with less than half of the country having private health insurance2, many investors would be at risk of losing their portfolio if an unforeseen circumstance such as being fired or becoming ill, arose.
You're out of free articles for this month
To continue reading the rest of this article, please log in.
Create free account to get unlimited news articles and more!
Preparing for situations that may result in a loss or diversion of income is essential when it comes to safeguarding your property portfolio. Although preparation is paramount, there are also processes that can be followed once unexpected financial difficulties strike that can offer assistance to avoid an investor having to sell.
Here's how to ensure you're prepared prior to any unforeseen circumstances arising:
Make income protection insurance a priority. Often income insurance is considered too expensive or unnecessary; however as an investor it is vital to safeguard your portfolio. Although it will be an additional cost to pay monthly, if an illness or injury occurs, most policies will cover 80 per cent of your income, meaning expenses incurred via your portfolio are still covered until you recover. Also, in most cases income protection premiums are a tax deduction.
Research and ensure you have the policy which best suits you. Unfortunately there isn't one specific income protection policy that suits everyone. To ensure you are choosing the most cost-effective and beneficial option for your situation, make sure you compare various options before committing to a policy.
Aim to have a neutral to positive cash flow portfolio. If overall across a property portfolio the rents equal or exceed the costs and repayments, sustaining the portfolio will not be contingent on job income and will give peace of mind in the event you are forced to stop working.
Create a buffer in your offset account. Once an investor has an offset account set up, you can keep surplus funds there which will give you two primary benefits:
Offset a portion of the interest being paid on the home loan.
If the property is negatively geared and you experience an unforeseen circumstance, these funds could be used to cover the weekly shortfall in rent.
If unforeseen circumstances arise that you aren't prepared for, you should:  
Seek immediate expert counsel. If an unforeseen circumstance has caught you off guard and you are fearful for how this will affect your finances, arrange to meet with an accountant or financial planner immediately to implement a plan that ensures the obligatory loan repayment is able to be made.
Advise the bank of the situation. All lenders have a financial hardship line, so take the time to work with them on a suitable payment arrangement so you keep on top of your repayments.
Research what the current market rent is on each of your properties. The average rent in each market changes constantly. Keeping up to date with the current rate ensures you are able to see where you can increase the rent for better cash flow.

[1] http://www.abs.gov.au/AUSSTATS/[email protected]/DetailsPage/6202.0Apr%202016?OpenDocument
[2] https://www.ihpa.gov.au/sites/g/files/net636/f/publications/final_report_-_ihpa_-_private_patient_public_hospital_utilisation.pdf
---
---