The sacrifices of a property investor
There are a lot of preparations a budding investor can do before starting his property investment journey – from maximising resources for good education to building the right financial team. However, Smart Property Investment's Phil Tarrant and wHeregroup founder Todd Hunter believe that the first step to ensure a good start to one's journey is goal-setting.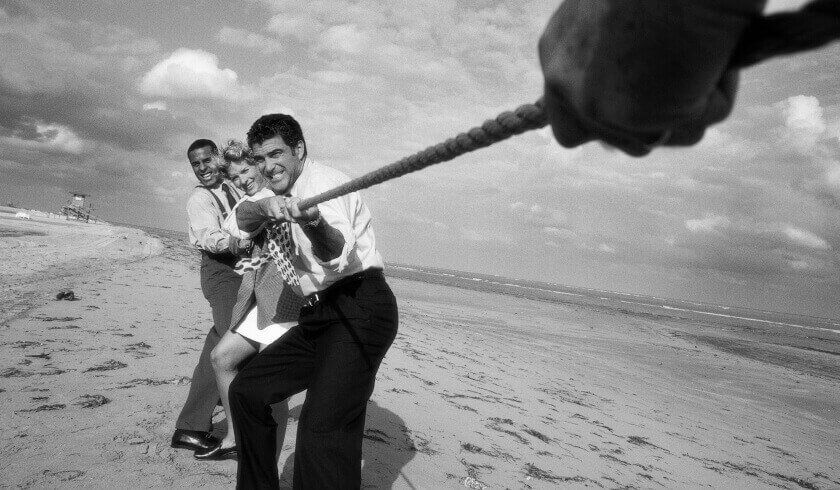 For many, property investment is a way to achieve the long-term goal of financial freedom and stability. As in most businesses, success entails discipline, hard work, the correct strategy and even sacrifices.
You're out of free articles for this month
To continue reading the rest of this article, please log in.
Create free account to get unlimited news articles and more!
"For a lot of people who just have a job, investing in property is like an empowerment that really only a business owner can have. You're in charge of your own destiny if you invest in property. Investing in property actually allows them to be a business owner and allows them to make decisions which are going to influence their long-term prosperity and how they go through life," Phil said.
He added: "I think for property investors to consider property investing and building a portfolio as a business is a very sound way to go about it. Running a business is hard and it's difficult. It's a lot of moving parts. [Similarly], there [are] many things you need to worry about and consider as you go down the path of creating wealth through property."
Aside from specific goals, a budding investor must also think about the many ways through which he can achieve his dreams, and which of those would work best for the kind of portfolio he is set to build.
Phil explained: "If you're looking [at] your property portfolio as a vehicle for you to have a comfortable retirement, you need to work out: number one, what does a comfortable retirement look like for you? Then working back at what sort of income do you need per year to be able to live the lifestyle that you need. What assets are you going to need at that point in time to realise that income as well?"
Adjustments and sacrifices
There are different ways to set your goals – from making it a personal journey to seeking the help of a financial team – but, according to Todd, every investor looking to succeed in property investment must be prepared to sacrifice in a wide variety of ways.
"It's a lot of sacrifice. A lot of people sort of aren't really prepared to put 100 per cent into that sacrifice. If you want to be one of the people who actually can retire on a portfolio, then sacrifice is a huge thing. You need to do research, you need to be looking, you need to give up, you know, some of the great holidays or the Foxtel or all these other things that sort of a lot of people aren't sort of really willing to (give up)," he explained.
Moreover, he also advises budding investors to create plans that are adaptable. Todd said: "When you make that goal, when you set those goals, when you write them down, you anticipate that there [are] going to be changes. It's not going to be set in concrete. It zigzags. You have to be flexible. You've got to be able to adapt to do things differently to survive."
It may seem a little too complicated for people who are yet to start their investment journey, but Phil and Todd believe that an open mind that is willing to learn continuously – from books to mistakes – is key to making yourself comfortable in the field.
"Even if it's just a basic plan that can be written on the back of an A4 piece of paper, then you can pull that out once a year, have a look at it, and if things change –and a big thing that changes is marriage, children, and upgrade of home – that's fine. If that happens, good. Let's just adjust the plan, look at that piece of paper, copy part of it that we want to use again, and then adjust it and change it again," according to Todd.
Phil concluded: "A lot of people go, 'I'm going to do this' and then it doesn't work out and they get swamped by it or they stop doing it or they, you know, want to curl up in a ball. I like change, it's cool. You' re still on plan – even if it's changed, you're still on plan."
Tune in to The Smart Property Investment Show's Q&A session to know more about the ways to pick your accountant and achieve long-term financial stability.