A young investor shares what he learnt from the 'property jail'
Simon Loo is an avid investor and quite an accomplished one, too, with 11 properties to his name by his early 30s. However, he has recently found himself in a "property jail" after quitting his job and starting his own business as a buyer's agent, forcing him to wait on the sidelines and postpone his property investment journey until he is allowed to borrow money again.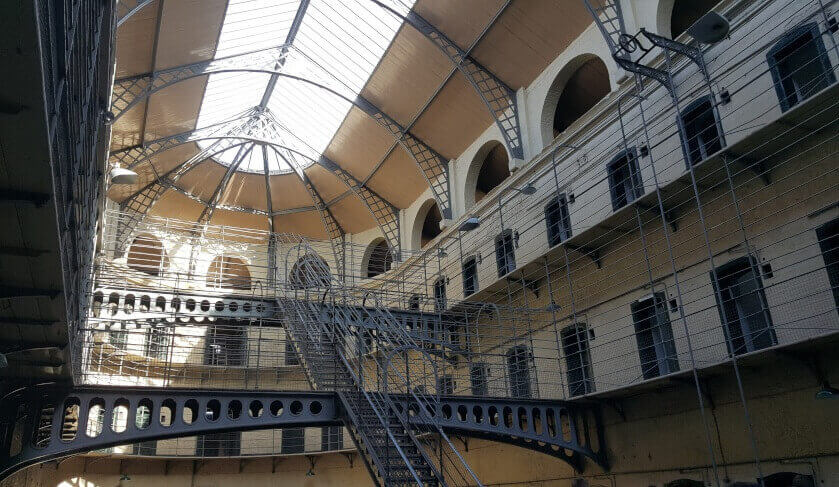 Simon shares his plans to overcome one of the biggest hurdles in his journey, and all the things he has learnt so far along the way with Smart Property Investment's Phil Tarrant and Vivienne Kelly:
You're out of free articles for this month
To continue reading the rest of this article, please log in.
Create free account to get unlimited news articles and more!
When you are ready to go, that's going to give you plenty of leverage in the market. You can go out there and you can draw down on that quite a lot and you can hit it pretty hard and buy a number of properties pretty quickly. Will that be the plan for you?
Simon Loo: Yeah, definitely. I think diversification as well is key. So, at the moment, a lot of my stuff is concentrated in Queensland. In a couple years' time, when I do get in the position where I can buy again – I guess I can buy now, but for the sake of leverage, I want to buy more when I can get that finance going. I might be looking at other markets, maybe down in Melbourne or maybe in Sydney, if the Sydney correction ever comes.
I'll have to see in two years' time. I don't like to make calls on and predictions about what's going to happen. Coming back to what I initially said, whenever you're in any position, you just need to take action and see what's best for you in the immediate present. If you stick to a strategy that's numbers-based, and I think that's when it'll work out in the end. That's where I'm at at the moment.
If we could go back and meet '2009 Simon,' what would you say to him?
Simon Loo: Even though I've accrued 11 or 12 minus the sale that I just had, I think I could have been much more aggressive. I think there were periods where I doubted a lot about this whole property investment thing and my attitude took a bit of a hit as a result.
So, remaining positive and keep going as hard as you can because it's much easier when you're young and when you don't have responsibility. I just got married last year and I am already getting a bit of responsibility, a bit of stress coming along from a personal perspective. I think when you're a bit younger, that's [a] good time for you to go for it. Just make the most of what you have.
What's your advice to budding investors?
Simon Loo: All properties have a value. Make sure you purchase below that value, current market value. Don't get sucked into spruikers or what you hear and see in the media.
Stick to numbers. If you're just starting out, buy what you can afford. Don't overextend yourself. Make sure you've got enough cash flow. Cash flow's super important because things do go wrong when you buy a property and if you've got enough cash flow there, you'll weather it out. It's just a matter of time before you can move on to bigger and better things.
How important is goal setting in property investment?
Phil Tarrant: Understand what you're trying to achieve ... Your goals and objectives are going to change over time. Simon started off – bought a property in West Ryde and then moved on to 11 properties, but seeking a different career path. You've launched your own business, so that has restrictions in terms of how you can continue to grow your portfolio, so understanding what you're trying to achieve as a business owner or being self-employed and how that might influence your property. It's a key point because so many people fall into the wrong trap and get stuck for a long time and can never borrow. 
Does attitude play a big role in the making of a good investor?
Simon Loo: I think I've always had the philosophy that taking action is so much more important than sitting around and being over-analytical about all the stuff that you hear in the media and doom and gloom. In any time or place, there's always an opportunity out there and it's really important just so that you consistently educate yourself to find where the next best opportunities are. Just look at your own personal situation, have your own goals and stick to them and basically find out what you need to do today to make those goals happen. Sometimes you might just have to think outside the square, step outside your comfort zone to make that happen.
Vivienne Kelly: Simon's admitted that a few times he got off-track, but he had a choice to wallow and not doing anything, or to look at the finance, take it back to the numbers and get things back on track ... Keep going. It's always a good time to buy if you've done enough research and if you've got the money behind you and if you're getting the right property.
Phil Tarrant: Make sure you're listening to the right people as well. Get the advice from people who actually know what they're talking about.
Tune in to Simon Loo's episode in The Smart Property Investment Show to hear about his extraordinary property investment journey—what he's done right and what he's done wrong, including buying the wrong properties and failing to get a building and pest inspection.