Renovation tips from successful property investors
Smart Property Investment's Phil Tarrant is an avid property investor, and aside from the obvious benefits of being in the field, he also gets a lot of satisfaction from renovations.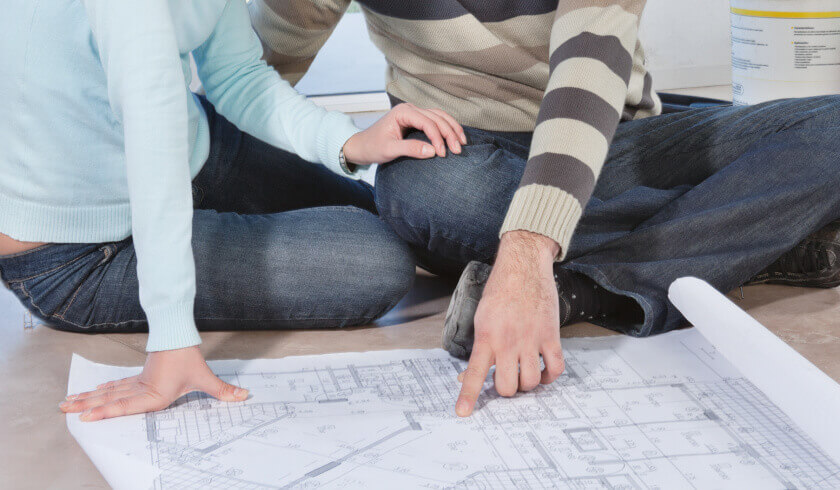 Throughout his investment journey, the editor and investor has learnt quite a few things – from knocking down the right wall to finding the best builder. But his best advice for fellow investors remain: "Forget absolutely everything you've ever seen on The Block or any of those other shows and start with a spreadsheet."
You're out of free articles for this month
To continue reading the rest of this article, please log in.
Create free account to get unlimited news articles and more!
He shares some of his renovation tips, together with The Smart Property Show's co-host Vivienne Kelly and 26-year-old property investor Stephanie Brennan:
1. Remember: There are two types of renovations
Knowing the nature of the property that will be renovated is important to determine the right financial decisions and get the desired result.
"There's a renovation you do on the house that you want to live in and potentially raise kids in, all this sort of stuff. Then there's a renovation you do on an investment property. They're two very different renovations. The actual process of doing it might be quite similar in terms of knocking down walls and sticking kitchens in or floors or painting and stuff, but the outcome that you're looking for in renovating an investment property is very different than what you would be renovating for a house that you live in," Phil explains.
2. Answer the question "Why are you renovating?"
Renovating a property, whether a principal place of residence or an investment property, is all about increasing its livability.
However, an investor must have a clear and guided motivation before starting the project. After all, renovating is neither an easy nor a cheap feat.
According to Phil: "You need to understand when you're renovating an investment property why you're renovating an investment property. Are you trying to increase the livability of the property? Absolutely, but why are you doing that? The reason why is that you're spending money on it because you want to try and manufacture some equity. So if the property's worth $200,000 today and you can spend $20,000 on it and it becomes a $250,000 property, that's a good reason to be renovating. Capital growth, but also an increasing yield. You need to make sure that any money that you spend on an investment property actually has a tangible return in immediate cash flow increases, but also a long-term capital value."
3. Avoid overspending
Don't fall into the trap of spending to make things beautiful. Instead, aim for a property that is economical but comfortable and safe.
"One of the biggest mistakes that people make [when] renovating investment properties is that they renovate it like it's a property they want to move into and they overcapitalise [from doing] the wrong type of renovation like knocking down walls to make open spaces and losing bedrooms, which changes the market feasibility of a property, all the way through to spending way too much on different stuff. If you can put a $20 tap in or a $50 tap in, that's going to work and not break in the next five years versus spending $400 or $4,000 on a tap which might look really nice, but it does the same thing," Phil shares.
4. Research the demographic of the area
The structure of the population in an area could dictate the final outcome of the renovation project as well as its price range, according to Vivienne.
She says: "I think one of the really important things when investors are renovating is making sure that your new property or renovated property fits with the area. There's no point in making a Mount Druitt apartment that's then going to be out of the price range of people who live there."
"In Bondi near the beach, that'll be fine for a one-bedroom, but something Upper North Shore it's going to be better suited to a two-bedroom or more because the demographic is simply older," Stephanie adds.
5. Get a good builder; don't attempt doing everything by yourself
Similar to getting any field experts, like a good accountant or a financial adviser, bringing in a good and reliable builder to be part of your property investment journey is also instrumental to your success.
While some of the little changes can definitely be handled by the investor, the bigger parts of the renovation must be entrusted to a professional to avoid wasting time and money.
"I would prefer to pay someone to do it because they'll probably do a much better job than I can because they do it every single day and, therefore, they are faster and they could probably get better access to materials," according to Phil.
6. Be aware of the timing of the renovation
Lastly, Phil reminds investors that the timing of the renovation is just as important as the renovation itself.
He explains: "I could have spent $15,000 on a renovation that took me three months to do versus $15,000 in three days. If I didn't have anyone in that property for a period of time, [there's no] rent that I'm receiving, and therefore I've got the holding costs associated with that renovation – the reno, plus the time, plus the coffees, and bacon and egg rolls that you had to pay guys to get them there."
Tune in to Stephanie Brennan's episode in The Smart Property Investment Show to know more about property investment strategies and how Gen Y investors can get onto the property ladder.