Do we still need property managers?
With the explosion of proptech aimed squarely at connecting investors directly with tenants, is it time for property managers to start exploring new career options?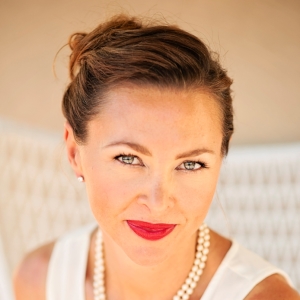 DIY Property Mangement, Cubbi, eezirent, buyMyplace, Gumtree, Airbnb, and PropertyNow are all sites where investors can market and manage their investment property themselves. Rentberry is a US platform where tenants can bid against each other for rental properties and is apparently coming to Australia. Recently, Rentwolf was launched in Australia with a similar concept.
You're out of free articles for this month
To continue reading the rest of this article, please log in.
Create free account to get unlimited news articles and more!
In addition to these sites are the hybrid sites where they acknowledge that you do need a little bit of a property manager and they give investors the option, like a shopping cart, to pick and choose what the investor uses them for. These sites are further attracting investors as it allays their fears of being totally left alone to manage a property and the fact they can call on someone else for assistance if they need it.
According to the IBISWorld report (April 2017), there are 1.9 million residential property investors in Australia of which approximately 25 per cent choose to self-manage. In a research released by Apmasphere last year, at any given time a quarter of those investors who self-manage are looking to switch to a property manager – that is almost 170,000 investors who are searching for a property manager to relieve them of the burden of self-management.
And let's face it, it is a burden so why do people choose to self-manage?
1. Cost
I have been a property manager, so I know a good property manager is worth their weight in gold! Plus, it's fully tax-deductible so I used to struggle with the objection of paying for a property manager when someone thought they could do it themselves.
After speaking to hundreds of property investors, I understand that they want value. If you don't meet their expectations in terms of the value, you are providing they won't pay for it.
2. Bad experience
Many of the investors we have spoken to who self-manage have had a negative experience with a previous property manager or agency and felt that it was more of a hassle to have to constantly chase up their property manager or deal with the continual changing of the guard. So, they decide that they may as well do it themselves and take back control.
3. Easy
When you have great, long-term tenants, a property that requires little maintenance and you live close by, you could be forgiven for thinking that anyone could be a property manager. But, and it's a big but, when things go south you really need the expertise of someone who is across the legislation, knows how to present and win at tribunal, and can skillfully negotiate around tricky tenants or with insurance companies.
We have heard from a lot of investors that had years of blissful, easy management only to have a slight change in circumstance and had to reactively find a property manager to help. This can be a time-consuming and expensive lesson.
While I have not been able to find any definitive stats to show an increasing trend in self-management, it is clear that there are more tools than ever before being offered online for investors to manage their own property. There is a growing number of platforms in Australia, Europe and America popping up, offering to save investors' money and make life easier for them with self-management.
So what are some of the common problems with property management?
Our Rent360 investor team speaks with property investors everyday, and we hear their pain points. The biggest one is the churn of property managers. It's no secret that the average tenure of a property manager is 18 months. I believe this is due to lack of training and preparation, plus the remuneration not matching the skill and effort required to be a top property manager.
If you are managing a portfolio of 250 managements, that asset is worth over $1,000,000 and will be generating around $400,000 a year in revenue. It's difficult to give a national average but let's say a good property manager is getting $60,000 per annum that is 15 per cent of the annual revenue generated. Is that really enough?
Deep end  

As property managers, we need to be able to manage competing deadlines, multiple parties' expectations and quickly problem solve. All of which can be trained to those with the right attitude, but it takes time. You need to build confidence in people that they can cope with the demands and pressure that come with the job.
Too often, investors hire reactively as they are desperate to replace someone and don't have the time to train them up properly. The property manager is 'thrown in the deep end' and eventually becomes overwhelmed and quits as pressure mounts and mistakes happen. It's a common cycle and it's not surprising that investors are looking for alternatives.
Paul Tudor Jones once aid: "You adapt, evolve, compete or die." Property management needs to evolve to compete. There needs to be an overhaul of training, resources and remuneration to attract more talented people who want to stay and make a career out of property management. More value needs to be put on the job that they do so they believe in the value they offer.
The best property managers offer the best experience. The advantage property managers have over self-management tech apps is the ability to take all of the hassle away from the investor and provide them with "peace of mind" through the trust built over time between investor and manager. We need to get back to basics with a customer-centric approach by setting expectations with the client from the beginning.
Do what you say you are going to do
Be proactive and communicate clearly
Be genuine – when you care, it shows
Don't give your investors a reason to contemplate self-management. Provide an experience they rave about and great property managers will be here to stay.