Investor tip: Building confidence for property auctions
Seasoned auctioneer Tom Panos believes that while property auctions are not entirely new to the vast property investment landscape, property investors still have a lot to learn about the auction process—from bidding down to the actual selling.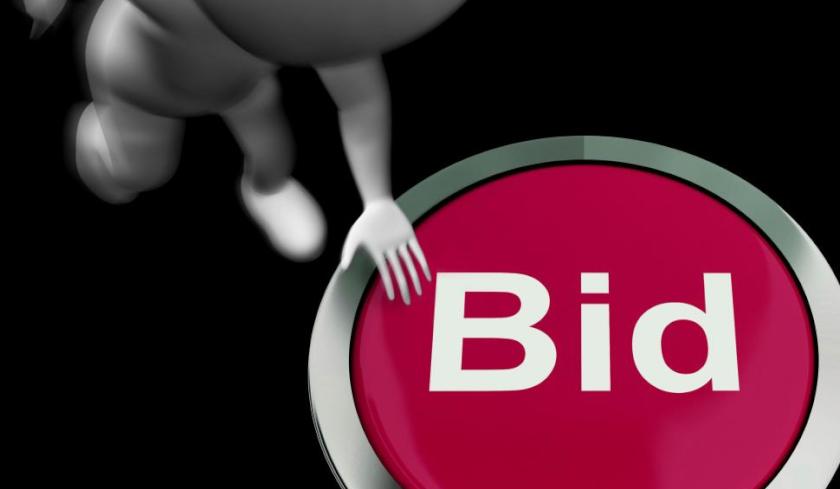 During the course of his 15-year career, Tom has attended between 6,000 to 8,000 auctions across Australia. According to him, engaging with different buyers every weekend has made him realize that an investor's understanding of the auction process could be dependent on demographics.
You're out of free articles for this month
To continue reading the rest of this article, please log in.
Create free account to get unlimited news articles and more!
"The demographic of where they buy seems to affect [their understanding] a bit. When I'm auctioning, specifically in the West where you've got a clientele that's typically bidding on properties, say, in Newtown, I find that they're pretty savvy consumers, and these people are trading in and out of real estate every few years, so they understand the process," he explained. 
"When I've done auctions in… a family area… you have people that might stay in a property for 10-15 years. They're less inclined to know about the process." 
Despite the many factors that could affect an investor's understanding of the auction process, for Tom one thing is for sure: "Every person could actually know a little bit more about the auction process." 
Being a good bidder takes confidence, and building confidence requires the right amount of knowledge about the so-called "bidding game."
Prior to the day of the auction, buyers must research on the value of properties sold in the particular area where they are looking to buy.
This preparation could give them the advantage of knowing the Bargain Hunter Figure, which Tom defines as "[an] outstanding value... [One you can use] to start the bidding and… knock everyone out with that bid."
According to Smart Property Investment's Phil Tarrant: "If you know that at 700, it's bargain buying, don't start at 600… When the auctioneer [starts the bidding], and then you hear '700!' nice and loud—it scares everyone away… There's a bunch of what I call novice bidders at auctions that hear that and they say, 'Forget that. No point in bidding against this person. This person wants it badly.' And they don't actually enter the bidding game."
Alternatively, if you find yourself at the receiving end of this strategy, do not back down and use the knowledge of the said tactic to your advantage. Aside from researching about values, Tom believes that knowing the different strategies that your fellow buyers can use to win the bidding and get the property can help you reassess your own way of playing the game and give you the flexibility to navigate your way through the auction despite the uncertainties brought by a variety of competitors.
He explained: "What I actually say is, 'Sir, fantastic. If there was ever a book written about how to bid at auctions, may I suggest that you write it? Because you've nailed it.' And then, I'll say, 'Ladies and gentlemen… let me tell you, it was a strong bid but it could be his last. Let's test that theory out.' What I want to do is make the other bidders know that this is actually a tactic that he's got that he might actually use to help him win… and I want to encourage bidders to come in."
Some buyers may also use the "power of image" to make themselves stand out at an auction. This type of bidder may arrive at an auction on a nice car, wearing a nice and expensive suit. This is another superficial but rather clever strategy to intimidate other bidders, according to Tom.
"It's really simple. [You have] a buyer that gets intimidated by someone in flash[y] car with a nice suit that's got a loud voice," he said.
"Alternatively, [you can be] someone that says to yourself, 'You know what? He's a bit of a smart aleck. I like this guy. I'll show him a lesson. It actually works the other way, and I'll actually go harder on the property.' I don't think you can turn around and say, 'Here's my clear strategy.'" 
At the end of the day, winning at auctions only takes the best preparation and a bit of good luck.
"15 years of auctioneering, six to eight thousand auctions later, I would say that the two rules are: Ask if the property is on the market, and when bidding select the figure that you call your mathematical price, which is a no-brainer price, make that your first bid, and make it nice and early… nice and loud. You will scare some of the other people away. You don't necessarily have to be wearing a nice tuxedo… to actually show that you really want that property," he concluded.
Tune in to Tom Panos' episode on The Smart Property Investment Show to know more about the mistakes often committed by investors at auctions, as well as the simple secrets to finding and securing property bargains even in hot markets.