Find out why this buyer's agent is inspired when property investors 'do it themselves'
While it may sound ironic for someone who has built a career as a buyer's agent, Paul Glossop, who is also an active property investor, remains an advocate of "people becoming educated and more enabled to do it themselves."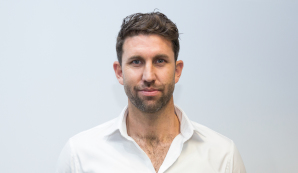 According to Paul, nothing inspires him more than success stories of investors who are able to grow their property portfolio by seeking good education for themselves.
You're out of free articles for this month
To continue reading the rest of this article, please log in.
Create free account to get unlimited news articles and more!
"We like to see [the] success stories of clients… thinking, 'You know what? I've got time, I've got the propensity and knowledge. I'm going to do it myself.' We still talk to those clients and say, 'Look—is that a good idea...?' I'm always happy to rebound those thoughts and inquiries of those clients," he said.
After many years of helping property investors navigate their way through their journey, Paul has learned that they actually like doing things by themselves during their first few purchases and then seeking the help of field experts and professionals once they had the chance to assess their progress—or the lack thereof. 
As a buyer's agent, his goal is not only to assist an investor in finding the right property, but also to share his knowledge so that he may not stumble upon bad purchases in the future.
Paul shared: "[Property investors] use a buyer's agent numerous times over, figure out the process, understand what we do and how we do it, and go to employ it themselves—it fills me with joy when I see that happening."
No matter their level of expertise, no property investment professional has got all the secrets to succeed in the business of creating wealth through property. For Paul, the most effective strategy in property investment is still self-education and good mentorship.
"It's not to say that we've got all the secrets… and we're not going to give it to you. Just give us a fee and we'll do it for you and tell you how we've done it. Our process is hand-in-hand… We give information and try to give as much detail on the way [about] why we've done it… this is what you can do next time over. So if you have the time and inkling, go for it," he said.
Smart Property Investment's Phil Tarrant concluded by advising property investors to "[s]peak to buyer's agents. Even if you don't want to use them, pick their brains because they will share information with you. Most of them are passionate about actually ensuring that you get the right property".
Tune in to Paul Glossop's episode in The Smart Property Investment Show to know more about the secrets to buying under market value and why relationships are everything in the property industry, as well as the importance of understanding your investment objectives and how to avoid the biggest mistake investors make.