Why this property investor adds 'cosmetically challenged' properties to his portfolio
Smart Property Investment's Phil Tarrant, a self-confessed avid investor, continues to grow his property portfolio and he is not afraid to add an "ugly duckling" to it—a rather risky strategy that many property investors try their best to avoid.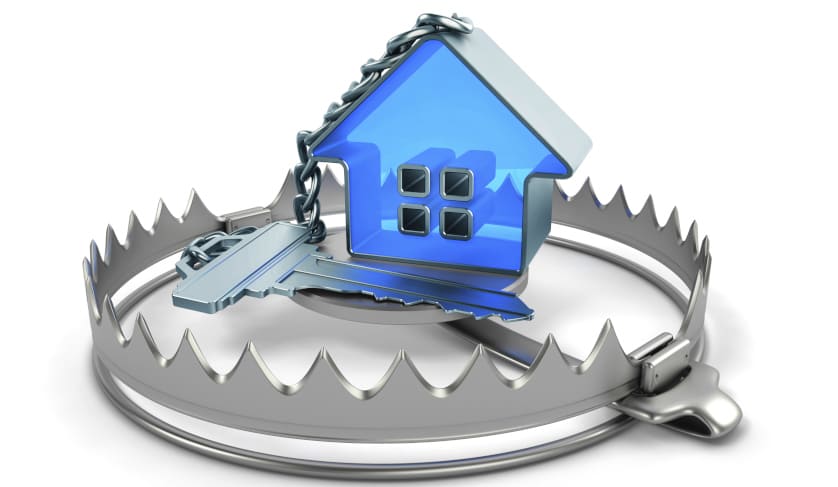 After a few years of sitting on his hands, Phil has gone back to the so-called property game by purchasing a property in Queensland. Both the property investor and his financial team are quite happy with the purchase because aside from being able to diversify the portfolio geographically, they were also able to get the property under market value because of it being "cosmetically challenged."
You're out of free articles for this month
To continue reading the rest of this article, please log in.
Create free account to get unlimited news articles and more!
While this issue could make most investors look the other way and seek another opportunity, Phil happily spent on the property because of its potential to be a great investment.
"I quite like cosmetically challenged property, because with a lot experience that I had doing renovations… I can look at a property and say, 'Yes, that looks a bit crap, but I know it's not going to be that much expensive to fix it,' " Phil explained.
"We spend our money well, we can elevate this property to be comparable with other properties on the street and it takes a little bit of time for that to incubate as well. Got to get the work done, but the upsides are huge. This is going to be one of the decisions [I have made]."
For his most recent property purchase, Phil and his team have decided to postpone the actual renovation and focus on undertaking essential repairs and maintenance first. His buyer's agent Steve Waters said that they are not in a hurry to manufacture equity through renovation because Phil's property portfolio has enough liquid equity to keep them above water, so to speak.
"[It is] preventative maintenance as well. Some things you do now will save you quite a lot of money in the future, such as a leaking tap or whatever it might be," he said.
"Doing the renovation now, perhaps, isn't going to [work]... You don't need to recycle the capital—there's enough sort of liquid equity that you have in other properties if you were to purchase again, so we don't need to withdraw the funds out of this one."
Steve added: "[We're not in a hurry] to enhance its value and get your money back. I'm not really sure that spending the money on it now is going to warrant the cash flow return either. By that, I mean, if we spent $10-, $15-, or $20,000… that the rent we're going to receive or the increased rent we're going to receive is going to warrant that expenditure of capital."
Phil and Steve's advice to property investors looking into taking the risk of adding "cosmetically challenged" properties to their portfolio: Focus on essential repairs and maintenance first, and then let time do its work. At the end of the day, it's all about good risk management—maintaining a portfolio that is balanced in terms of cash flow and equity to ensure long-term success.
"At the point in time when we feel as though we might want to get a little bit of a cash flow boost to improve our gearing position, we can undertake a reno on it[;] We can make that choice when we need to make that choice," Phil said.
Steve concluded: "As the land appreciates in value and its capital worth increases, you don't have to do [renovation]. This is the beauty of your portfolio and its cash flow position and its equity position—this is a great long-term asset. It'll continue to grow in value."
Tune in to The Smart Property Investment Show's episode on Phil Tarrant's portfolio to know more about his team's insight into pest and building inspections, as well as their top tips for finding the right marketplace for investment and identifying growth opportunities within their portfolio to increase its value.