A property investor shares his 'strategy upgrade'
Smart Property Investment's Phil Tarrant and his team are moving on from buying "boring assets" to looking for "assets with X factor"—a more sophisticated strategy to consistently achieve growth in value for their property portfolio.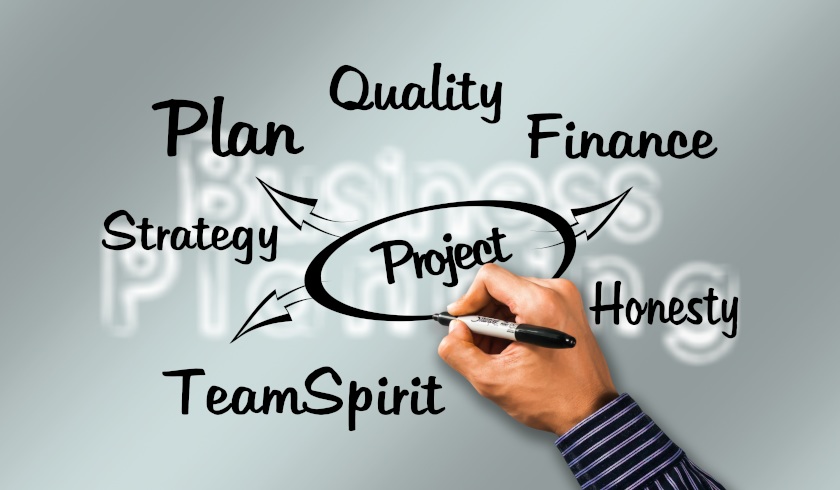 Since 2011, they have successfully built a good "bedrock" for their portfolio through foundation properties, which provided sustainability in cash flow and lending capability, as well as a potential to refinance. Right now, the property investor and his team are ready to move on and explore more ways to improve their property portfolio.
You're out of free articles for this month
To continue reading the rest of this article, please log in.
Create free account to get unlimited news articles and more!
According to the team's buyer's agent Steve Waters: "On one side of the coin, it's been a quick journey, but everything has been put in place and we've ticked it off—crossed the t's, dotted the i's… It's been methodical and quite slow compared to, perhaps, other people that went all in in a suburb… and doubled their money in two years."
Find out how Phil and his team are working with more sophisticated strategies, and how their new purchase will usher in a new kind of progress in their journey:
How will you describe your initial investment strategy?
Phil Tarrant: [We invest in] foundation-type properties—they've suited our strategy thus far. So, [we were] buying under market value properties in affordable areas where we can manufacture equity through renovation or just by buying well, and it doesn't cost as much to hold them. That's what we've been doing.
What have you decided to change at this point in your journey?
Phil Tarrant: We're looking for portfolio additions now… We're looking for things with a bit of an X factor on it now.
Were you able to find properties through this new strategy?
Steve Waters: We've found it… It's north of Brisbane, and we have managed to secure five two-bedroom units—a block of units in entirety… 25 minutes to the [central business district] of Brisbane… and returning… 7.1 per cent yield, which, in anyone's terms, is just fantastic.
Phil Tarrant: [This is an] entire block, and all of these properties are strata'd, so it means that they all have their own title but we control the lot because there's no one else on these properties… There's five properties within this block of land all individually owned now by us. We've exchanged contracts and we're gearing up for settlement.
Was it an easy find for you?
Phil Tarrant: We've been looking for something like this for a while now, and they're few and far between.
Steve Waters: The problem with unit blocks at this time in the cycle is that every man and his dog wants them, whether it be the private investor or the listed and unlisted funds, especially [people who are] looking for a 10- to 15-year play. Often, people have deeper pockets than us, so we go through hundreds, and hundreds, and hundreds of these and very rarely do we get them. We were quite lucky with this one.
It wasn't some funky, off-market deal… This was a complex or five units, the entire complex that hit the market at, say, midday and by 12:10, we had all but done and dusted the negotiation.
What are the reasons behind your decision to purchase this asset?
Phil Tarrant: We've been looking for assets to add to our cash flow position, and each of the properties rent for about… $275. The combined rent will be $1,365, so an annual rent is $70,980.
Steve Waters: It's not in a one-trick-pony town… This is metropolitan Brisbane… and there's a lot more infrastructure and, I suppose, big ticket projects that are due for completion in the next three to four years, and with that structure comes jobs, comes population, comes a demographic shift… This complex of units is well-positioned to take advantage of that in the future. In the meantime, we're going to enjoy 7 per cent yield.
Phil Tarrant: There's some big infrastructure projects happening up and around this part of Brisbane, which will see not only an increase in the demand for rentals but will actually put a lot of price increases also.
How has your previous investment play helped you shift towards this more sophisticated strategy?
Phil Tarrant: Fortunately, the work we've been putting into this portfolio… we've been able to create this good equity position where we have capacity to draw down on this portfolio. We're currently at 64 per cent LVR [loan-to-value ratio] so we're going to have to pull some cash out of it which will take our LVR position to about 66 per cent. It's going to add about another 800 grand of debt into the portfolio.
Our equity position initially will remain pretty stable because what we're pulling out, we're putting back in.
What are your expectations in terms of returns?
Phil Tarrant: Over time, these assets should grow… They're located in a very good area. They're right near a train station, shops, and all this sort of stuff, [and] over time, these properties should just grow in value—this is more of a 10-, 20-year type scenario for us.
Steve Waters: I think [the key now] is finding the properties that do outperform the market. This one will because we've bought it right being under market value… It's got the cash flow to support it, and it's got the infrastructure that's not just already there, but there's a mountain more going in which will perpetuate the value of the area. Then, we've got this net migration numbers from the southern… areas [like] Sydney and Melbourne, having this big lifestyle change back up to the Brisbane area… We're starting to see those numbers climb.
What are the pros and cons of this new asset?
Steve Waters: If it was all on one title, it'd be a lot cheaper to hold these properties. Because there [are] five individual properties within this block, there's no strata per se—that's five sets of council rates, that's five water rates… [and] five insurances… Your cost to operate is going to be a little bit higher.
Phil Tarrant: You pay a bit of a premium to hold these assets as individual titles, but there's upside benefit—it gives you a lot of flexibility if you want to shift a couple of them. You can hold onto all of them. If you control the block, you can knock the whole thing down one day and build something new.
Steve Waters: The positives… far outweigh the negatives… This is not now a commercial loan, so if it was one title, it'd be a commercial loan—interest rates are higher, lower loan-to-value ratio, yearly audits, [and] bigger cost to operate to keep the loan.
At a higher LVR—so 80 per cent as opposed to perhaps 70 or 60 in commercial—then we have the flexibility of risk mitigation, so you can… sell one, two, three, four, whatever it may be, and have that flexibility… and, probably, the biggest one other than finance is that it's allowing you to buy them because it is a residential loan, not a commercial. To me, that's huge. It just gives you so many more options—the cost is higher [council] rates.
Tune in to Phil Tarrant's portfolio update on The Smart Property Investment Show to know more about his acquisition costs, "boring" assets, risk mitigation, cash flow management and yearly income, as well as the inside scoop on a new property that could take the team's investment strategy to the next level.