What does 'manufacturing equity' mean?
Many property investors choose to 'manufacture equity' as part of their wealth-creation efforts—what does the strategy entail? How does it work for every investor?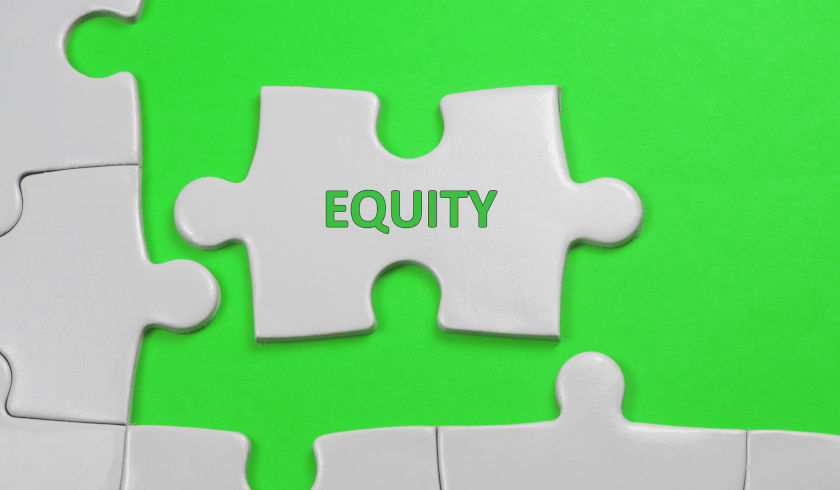 Buyer's agent Steve Waters define it as purchasing a property that has a "twist".
You're out of free articles for this month
To continue reading the rest of this article, please log in.
Create free account to get unlimited news articles and more!
"Whether it [could] be subdivide-able, granny flat-able, develop-able—whatever it may be. Spending a little bit of money, quite basically, to make more money," he explained.
Smart Property Investment's Phil Tarrant, who is also an avid investor, reiterated: "Spend a quid to, potentially, ... make three or four or ten [more]."
The property investor has recently bought a block with five properties in Brisbane, which is worth around $1,000,000 or $200,000 for each title.
Find out the "manufacturer equity play" on this purchase, as well as the reason behind Phil and his financial team's decision to buy the block as five separate titles:
Do you have a strata plan in place?
Phil Tarrant: If we took these to the open market today to start selling them. There would be things that would need happening beforehand, [like] we'd actually need to put a strata plan in place. At the moment, we don't really need one.
A strata plan ... would cost us a few bucks to sort out. You need to top it up with sinking fund money and all this sort of stuff because you make it attractive for an investor.
Will you get your money back once you decide to sell one or more properties from this block?
Steve Waters: It's not about making $1 million on the way in—admittedly the ones at mid-two comparables are fresher. You'd have to spend some cosmetic money on this as well. The mitigation that we're always looking for as an investor is, "Can I recoup all my dollars if everything turns south overnight?" That means purchase price, purchase costs, exit costs as your exit strategy. That's what you're aiming for.
Was Phil able to achieve that with this purchase?
Steve Waters: I believe so.
What were additional costs put into this asset?
Steve Waters: Just your general repairs and maintenance needed. A little bit here, a little bit there, which is what you would expect out of a property of this age.
Phil Tarrant: [There's] the content's insurance and then also the landlord's insurance. There's three different insurances here—there's the insuring the building if it burns down. Then it's insuring the stuff within each of these units, like fixtures, fittings, kitchen stoves … and then it's insuring against tenant damage or negligence by the tenant.
What are your tips for property investors who would want to buy a block of properties as separate titles as well?
Steve Waters: The trick to this type of property, because there is five doors or five units and there is no strata fund or sinking fund and admin fund, is that the upkeep on this needs to be taken care of. It's not something that you need to be reactive to. You need to be a little bit proactive. That means, maybe, getting the lawns mowed every week in summer and having the plumber go out there … [to] change all the washers. Just a bit of preemptive maintenance. [It] goes a long way.
Phil Tarrant: We need to put some strategies in place to actually do that [and manage the properties well].
Do you mind these additional costs?
Phil Tarrant: We're essentially in control the strata now, so we're responsible for the preventative maintenance of this stuff. I'd prefer to spend $1 now than having to spend $3 in the future for the same issue, right?
How do you suggest investors approach 'preemptive maintenance'?
Phil Tarrant: I think a lot of investors don't think about this as much as what they should do.
Steve Waters: I'd probably get stuff done now ... Then, I [would] psychologically tuck away X amount per quarter, just like it would be a strata fund for that repairs and maintenance now. Obviously, we've got building insurance—that's part of the budget. We've got the landlord insurance, which is more on an individual basis for the doors or for the units. Certainly, you're going to have grounds maintenance [and] plumbing maintenance … [Maintenance] is part of property ownership.
Do you recommend buying this type of investment property?
Phil Tarrant: For [people] who might go about buying something like this, we're obviously going to get a property manager to manage this property for us ... It makes sense for one property manager to manage all five, right?
Steve Waters: I believe so … When you control the whole complex, you want to have [an] efficiency of numbers, for sure. He'll give you some leverage in terms of negotiating their fees and charges.
Tune in to Phil Tarrant's portfolio update on The Smart Property Investment Show to know more about the benefits of buying in bulk, how it benefits his portfolio, and the opportunities it will bring as a hub for economic growth and development.