5 ways to help reduce end of lease disputes
Managing properties can be a stressful job, even more so if end of lease disputes arise. Here are five tips to help reduce the chance of these disputes.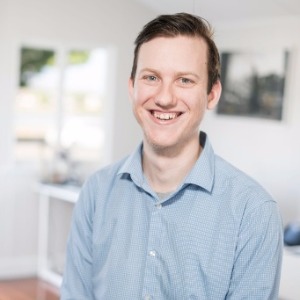 1. Take photos and share them in digital form
Taking photos of any damage is common practice now among property managers. However, a lot of property managers either don't do it or don't handle the images well.
You're out of free articles for this month
To continue reading the rest of this article, please log in.
Create free account to get unlimited news articles and more!
Most times, agents will either not share these images or share them via printing out thumbnails. You want to form an agreement on the state of damage in the property. Giving tenants thumbnails isn't going to help them trust you.
Give the images to the tenants in a digital medium; it's much easier and it goes a long way to building trust. Also, it allows the tenant to know the exact state of the house when it comes to moving out.
2. Be nice
The general vibe that tenants have is that landlords and property managers are "out to get them".
Being nice to them and helping them understand that the entry condition report (ECR) is there to protect both you and them is really helpful and is a good sign of faith.
Building trust with your tenants allows them to communicate with you much easier, which goes hand in hand with reporting issues to you when they happen without being worried about being reprimanded.
3. Have a great way to report maintenance issues
Having done a great ECR and building trust by being nice is an amazing start to lowering the chance of a dispute at the end of a lease.
One big pain point for landlords and property managers is when maintenance issues go unreported and therefore all add up to issues at the end when the tenant moves out.
Believe it or not, having an easy way to report maintenance issues will allow your tenants to quickly document and report issues as they happen. This is great for you, the tenant and the owner.
4. Complete routine inspections
Sometimes tenants forget to report issues or don't notice wear and tear. Complete your routine inspections by asking questions such as: Have you been having any problems with anything? Do you have any maintenance issues to report? Have you noticed any wear and tear around the place?
Finding the answers to these questions allows you as a property manager to stay on top of the condition of the house, so it's not one large pile of issues to dispute at the end of a lease. Catching issues over time and fixing them is much easier for everyone.
5. Find out how the owners view wear and tear
Different owners have different thoughts on what the definition of "wear and tear" is. This can sometimes cause issues when tenants are simply living in a property for a number of months or years, and there has been "wear and tear" by your definition but not theirs.
Understanding what they define as wear and tear and educating them about it will allow you to manage the property during the routine inspections, and ultimately, you will be handing back a property in the correct condition without any disputes with the tenant or owner.