Investment tip: The importance of consistent portfolio assessments
Smart Property Investment's Phil Tarrant has successfully built an impressive multi-property portfolio worth $7 million but as astounding as this feat sounds, his secret is as simple as it could get: good administration.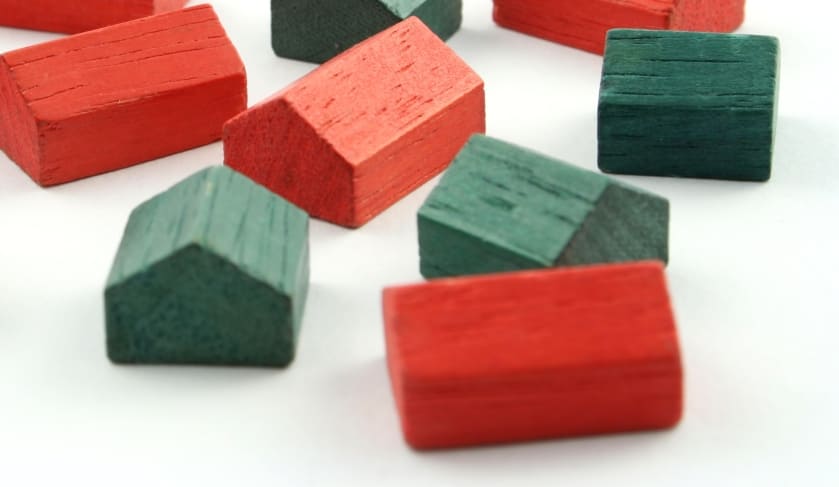 The property investor attributes a huge part of his success to the property professionals who have worked alongside him as he strives to reach his financial goals. In fact, he firmly believes that a good financial team is always "worth its weight in gold".
You're out of free articles for this month
To continue reading the rest of this article, please log in.
Create free account to get unlimited news articles and more!
Phil, together with his buyer's agent Steve Waters and accountant Michael Johnson, discusses the current status of his property portfolio as well as his plan to continue growing his pool of real estate assets:
How are you looking to refinance at the moment?
Phil Tarrant: Got a [renovation] on the run … It was [a property bought] around July, I think. We announced that property in Kingston, which is part of the Logan Shire in Brisbane in Queensland. We picked it up for $290,000 ... We've had tenants in it since then. It's quite a large house … [and] when we bought it, we knew it was in ... need of some love and TLC [tender love and care] … We were able to drive down the price on it a little bit after some building to accommodate for that.
What kind of renovation are you doing?
Steve Waters: The property does need a little bit of love and maintenance and repairs now ... Just to recap what the property is: It's an upstairs-downstairs scenario … All of that downstairs area needs some love. At the moment, there's a bit of a flea problem.
Can the property be back on the market for rent before December—considerably the worst time possible?
Phil Tarrant: Yes.
Steve Waters: Traditionally, [tenants] don't want to move [in December] … They usually wait until the beginning of the year. It may be prudent to drop the rent just slightly below market to get someone in there, and then have a ratchet clause in there, somewhere in that six-month mark.
Do you have other concerns about your portfolio right now?
Michael Johnson: There's been nothing major. We've had a bit of bank dramas—just getting all the documentation they need to be able to do the refinancing … We're also looking at putting a line of credit on one of the properties. I think that'd be a good little thing to get across the Smart Property Investment Show as well because I don't think it's something we've done before.
Should property investors consider putting a line of credit on their properties instead of refinancing?
Phil Tarrant: We normally just refinance.
Michael Johnson: This is another option you might have rather than refinancing, which is quite a significant undertaking … [A] line of credit gives us more of a continual thing to use. That's really what's on my plate at the moment. But other than that, all good.
How important is [having a] good administration in property investment?
Phil Tarrant: You don't have to do stuff absolutely immediately... as long as you keep up enough with the administration [of the] portfolio so you've got the numbers, so you can make decisions when you need to make them.
Right now ... Can we go out and make decisions about refinancing? [Yes], we can do all that sort of stuff. But, we need to get this thing updated to include the new properties we purchased—those five, which all will be their own individual thing on this spreadsheet because they're all their own individual income-producing properties, even though they all sit on one block.
Can you share some of the processes in your regular assessment?
Phil Tarrant: We always go through [everything] and go, "What do you think about this, Steve … ?" So, we've got some firm bank valuations on a number of our properties ... which is good, and we use them as the value even though they're typically conservative … [When] we don't have bank valuations, we do a pretty conservative assessment of where they are.
What is the value of your property portfolio now?
Phil Tarrant: At the moment, it's about $7 million, we've got about $4 million in debt, there's about $3 million in equity, and there's an LVR [loan-to-value ratio] position of … 65 per cent, something we're comfortable with.
How do you plan to move forward on your property investment journey?
Phil Tarrant: That's $3 million of equity in there that we can use to keep growing … Even though there's a lot of talk about slowdowns of markets and Sydney coming off, et cetera, et cetera ... it's always a good time to invest in property if you're investing in the right place … There's always a market somewhere to be investing in and we're always looking for that market … We'll continue to keep pushing ahead and share the story with you.
Tune in to Phil Tarrant's portfolio update on The Smart Property Investment Show to know more about the current state of different Australian property markets and where they are headed, as well as the best suburb for your next investment property.