How this property investor bought three assets in two months
After spending four years educating himself, Grant Iverson finally made the jump—successfully creating a three-property portfolio in the short span of two months.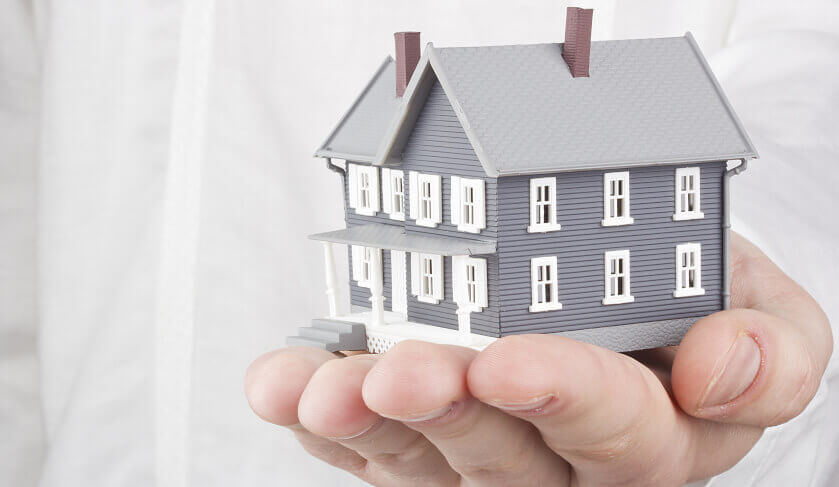 Before his most recent purchases, Grant spent years educating himself about the ins and outs of the venture. Two years ago, he was looking into Newcastle for his first investment property.
You're out of free articles for this month
To continue reading the rest of this article, please log in.
Create free account to get unlimited news articles and more!
According to him, aside from the good price point in the area, it also suited the strategy he plans on using, which was to renovate and sell. However, like many budding property investors, he got caught up with "analysis paralysis" and ended up spending two years looking for the perfect asset.
Grant shared: "I spent so long in Newcastle [that] when I rang … my buyer's agent and said … 'I've been up in Newcastle for two years,' he said ... 'You've missed it … You should have been buying two years ago.' "
The buyer's agent then suggested looking at southeast Queensland, where the property investor eventually ended up buying his first property.
First property: Bald Hills
Grant's first investment property—a 1,200 square metre property with a 22 metre frontage set over two blocks worth $560,000—is located in Bald Hills in Queensland.
According to him: "[It was] really an opportunity for us in two years' time, three years' time, to take the existing house on the property and either slide that to the left and create a second block on the side or at the back."
"Alternatively, [we can] demolish the house and put two free-standing houses side-by-side. That's got a development opportunity," the property investor added.
Instead of looking for a renovation opportunity or the potential to buy and sell, he chose to utilise the property as it is since it's giving him a yield good enough to make the asset almost neutrally geared. In two years' time, he wants to knock it down and proceed with his development plan.
While some property investors would not choose to buy a property that is set over two blocks, Grant went on to buy the property after understanding both the short-term and the long-term benefits that it offers—one of which is the opportunity to build two freestanding houses or duplexes.
As clear as his plan is, he attributes most of his detailed preparation to his effective financial team who worked hard to find him the exact property that he's looking for.
He said: "The phone didn't ring until [my buyer's agent] found something that was spot on."
"I said, 'Paul, this is great.' He said, 'Look, here's all my data. The numbers came with it. All the schematics came with it. This is the plan and this is what we can do.'
"I'm like, 'Mate, this is perfect. This is just too easy,' " Grant added.
Second and third properties: Kippa-Ring
Grant bought his second and third properties in Kippa-Ring with development as a goal—a plan that almost did not work.
According to his buyer's agent, they can't really do a lot with the first real estate asset that they looked into as it is, but there is a rezoning plan that's currently going through the council. While the agent is convinced that the property is a good asset, he's wary about the possibility that, once the new zoning laws are passed, they may end up with little to no development opportunities at all.
Grant said: "[My buyer's agent] said … 'Look, I'm going to go and talk to the guys next door and see if they want to sell.' "
The next-door property, which is around 560 square metres, will be a perfect combination with the 610 square metre property that Grant and his team are looking at.
He explained: "By getting the two, [it] gave us the opportunity under the new zoning laws to potentially [build] up to 21 metres high. We could fundamentally get 30 units on that site."
"We made an offer to the owner of the property who was selling … We came through with the two properties side-by-side in a good area with rezoning [and] new infrastructure gone through," the property investor shared further.
Aside from the new university in Petrie, there's also a train station and a shopping centre near or within the area.
Once again, Grant believes that he would not have possibly gotten this great deal had he been working alone.
According to him: "That's the great thing about having a buyer's agent … [He] knew before it was really kind of out there that this area is going through a change."
"The significant investment or the opportunity for us really is that we're getting in at [a] block-of-land price, and [in] 12 months' time when the rezoning goes through, we're sitting on a development site.
"That I would never, even with the education that I've gone through myself … have been able to pick … up in an area that's got good growth," he added.
Like his first property, the Kippa-Ring investments are almost neutrally geared after having some repairs and maintenance done and getting great tenants in.
At the moment, Grant and his partner is currently slowing down on property investment and focusing their energy on growing their business in order to sustain their main source of income. Hopefully, the strength of the business will bring them back in the game soon enough.
"We're in a position that in an ideal world, we'd love to … keep buying, but there's got to come a point where we're going to need to get some equity and we'll need to do a development to continue on that," he concluded.
Tune into Grant Iverson's episode on The Smart Property Investment Show to know more about the challenges he faced throughout his property investment journey, including facing banks and his 12-month unemployment period, and how he and his partner overcame these obstacles.