Building a four-property portfolio in less than a year: the triumphs and challenges
Lachlan Williams felt like he needed to catch up in the business of wealth-creation, so he worked hard to secure four properties in less than a year—a feat that has both benefits and challenges for a budding property investor.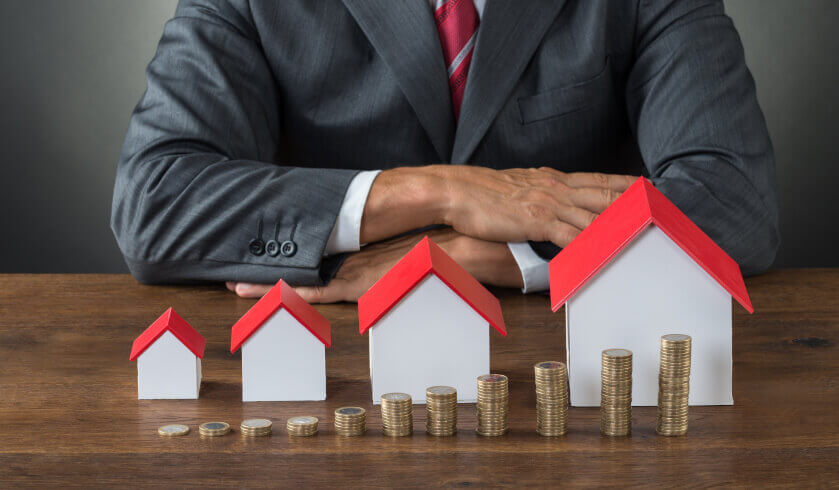 According to Lachlan, like many others before him, he has been wanting to invest in property for a while but ended up procrastinating due to different factors. In fact, he bought his own unit 20 years ago, sold it and bought a townhouse, which he also ended up selling to buy a house.
You're out of free articles for this month
To continue reading the rest of this article, please log in.
Create free account to get unlimited news articles and more!
While it seems like a good headstart, Lachlan eventually lost track of his property investment journey and, before he knew it, another 20 years have passed and he hasn't grown his portfolio to more than a single asset.
Last year, he decided to finally make something happen—he talked to investors, experts, and professionals, pulled some equity out of his home, and went "as hard as he could, as fast as he could". After all, he wants no less than a financially secure future for himself and his family.
For him, at the age of 47, it was now or never.
The property investor said: "I met a few colleagues at work that were into property investment … and it seemed almost impossible to believe that they'd done so well so quickly."
"[So], I had a guide speak to me and give me a bit of a rundown on how to do it—do the research yourself, where to go and get the data … [but it was] too hard.
"Then, I met … buyers agents, and they ... talked me through the strategy, and it just clicked, [and] I thought, 'This just makes sense and I can do this. I can pull some money out of the home, get some equity and bang! Away we go,' " he added.
The challenges
At the moment, Lachlan has four three-bedroom investment properties, all located in Logan—Waterford West, Eagleby, and Slacks Creek. While he hoped to have a little more diversity in his portfolio, he opted to stay "where the action is" right now.
According to him: " All four purchases were pretty good. I managed to get them rented out pretty quickly except for one … [but] rental yields are not too bad."
"I think, I get the impression Logan's slowing down a little bit in terms of the rental yield, but for the next ones, I've got some plans in 2018 to do some more—I'm going to try and diversify beyond that," he added.
Lachlan wants to eventually be able to build a property portfolio with 12 to 15 properties worth around $300,000 each so he could create a steady flow of passive income by the time he turns 60. He only has 15 years' worth of property market cycles to achieve this when a lot of his fellow investors had more than 20 years, and he recognises this as a real challenge that he has to overcome.
First, the property investor has to get the debt down on all four properties in a short amount of time. Moreover, he has to navigate his way through the rest of his property investment journey at a time when interest rates across Australian markets are starting to go back up and the banks are tightening their lending.
According to Smart Property Investment's Phil Tarrant, who is an avid investor himself: "Markets are always different. I was fortunate to get [through] a period of time in the Sydney market as a boom [occured] through the western suburbs of Sydney."
"Timing is one thing. Good advice, [and a] good strategy is another thing. Are we going to see that again at any point in time? I don't know," he added.
The plan of action
At the beginning of his journey, Lachlan tried to be as hands-on as he could when it comes to his property portfolio. He started buying properties in March and was able to settle the fourth one by August.
This strategy proved to be exhausting and challenging because not only does he have a full-time job to attend to, he also spends most of his time taking care of his wife and their three children.
Lachlan shared: "It felt like a second job. I was going home at night and doing hours' worth of stuff."
"But right now, it's not a lot—maybe half an hour a week. Once a month the statement comes in and I'll plug the numbers into the spreadsheet that I've spent six months perfecting," he added.
As his first four properties have already taken tenants in, his journey has started to quiet down, which makes him itch to add another asset to his growing portfolio. The property investor has already gone through pre-approval conversations for his fifth investment property, where the issue of his serviceability has come up.
His first four properties were financed with some discount on interest rates and lender's mortgage insurance, which he was able to use as a bank employee. However, after buying multiple properties in a short amount of time, Lachlan has maxed out the borrowing capacity and staff incentive given by his employer.
For his fifth investment property, he opted to discuss his financial standing with his mortgage broker and form a strategy that will allow him to continue investing in property.
According to him: "The major lenders look at my serviceability very differently—it's almost a joke the way they do it, I think, because they look at loans that I'm paying 5 per cent interest only and they assess those at 7.5 per cent principal and interest and they just go … 'No more for you.' "
"But there's other lenders like Peppers that will happily lend me some money … So, it looks like the next one or two properties will be with a smaller lender," Lachlan shared further.
Phil believes that it's a good strategy to diversify one's lender base and be open to different lending options. Knowing that there are alternatives to major banks out there can open more opportunities to grow one's property portfolio and ultimately achieve his financial goals according to his desired timeframe.
Phil's advice for investors who are already hitting the serviceability wall: "Lending policies change all the time. Banks are businesses, and banks like lending money." 
Tune in to Lachlan Williams' episode on The Smart Property Investment Show to know how he went from owning no properties at all to four in the timeframe of less than a year and the challenges he faced along the way.