Investment tip: Get to know your real estate agent
Many property investors believe that real estate agents are one of the most of important keys to success in the wealth-creation business—after all, even if an amazing amount of information is now available online, virtually nothing beats the benefits of local ground knowledge.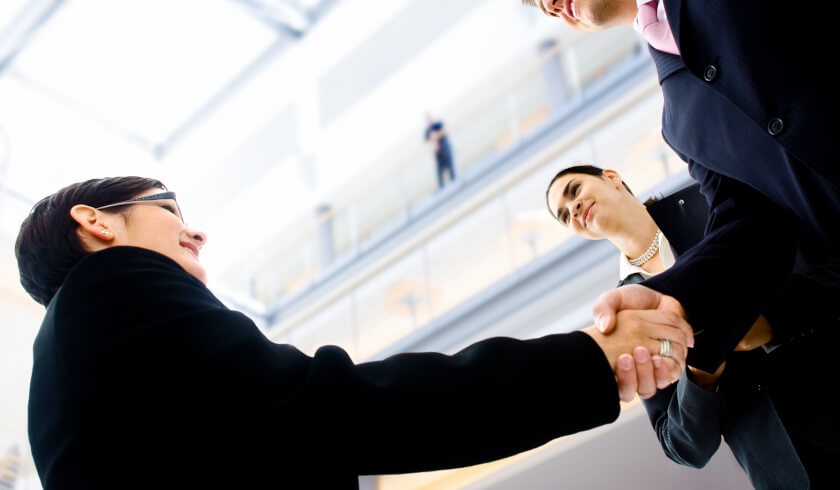 Building a good relationship with agents not only makes the whole buying process easier, it could also help produce a better outcome and ultimately open more opportunities for the investor in the future. Whether you're in a hot market, a cool market, or a transitioning market, a good real estate agent can almost always make it work for good clients.
You're out of free articles for this month
To continue reading the rest of this article, please log in.
Create free account to get unlimited news articles and more!
According to Starr Partners' Doug Driscoll: "There's a habit now ... of just sitting behind your keyboard and tapping away and, all of a sudden becoming a maven."
"[But] the reality is, [you should] go out and actually start liaising with agents—that would be my first piece of advice.
"Actually get to know them … Make sure that they know who you are … [so] when a new listing that fits [your] criteria comes [in], you're [at the] front of [their] mind," he added.
It's critical that, as an investor, you go out there and make yourself known to local agents, especially if you're looking to grow your portfolio. After all and regardless of the market conditions, there will always be new buyers for every home and being well-acquainted with the local agent is one of the very few ways to get that first call and land a good deal.
Most of the time, real estate agents are the only people who have access to properties on sale before they come on to the market, which is the perfect time to purchase an asset for an affordable price.
Doug said: "[If you don't get to know the local agent], by the time you might find out about [the property], it might be too late … [If you do] … you might get the headstart on somebody else."
"They might even phone you before they even list the property on realestate.com.au or domain," he explained further. 
One of Doug's friends is known as a "serial investor" who's constantly getting in touch with agents for a new purchase. Even though some regard him as quite a pain, everybody knows his name and every agent makes sure to call him first when a new listing comes on.
The property professional shared: "[If the listing] ticked the right boxes, they literally get straight back to the office and straight on phone to him … or they wouldn't even wait that long—they'd phone him from the car."
Being the "memorable client" can actually make you their "secret weapon", especially when they are fighting for their business. Real estate agents can link you directly to the seller or vice versa instead of having you compete with other investors in the market, ultimately lessening the hassle of securing a property.
According to Doug: "They could actually be saying to the vendor, 'Listen … I [can] actually just invite this one person around and see if they're interested … [so] you save all the effort, all the aggravation, all the marketing costs.' "
How to be a 'memorable client'
Making yourself known to real estate agents is not only a matter of getting in touch with them constantly—you also have to maintain a good reputation as a property investor. At the end of the day, according to Doug, actions speak louder than words.
He explained: "If you've bought one or two and they know that, you're going to be their best buddy."
"[But] if you've spent two years looking and gone to all their opens and phoned them and wasted their time—at least that's how they would perceive it—then ... it's going to be a bit more difficult," the property professional added.
Have confidence when negotiating because chances are there will be other buyers looking into the property you want to buy. You need to make decisions with clear and precise vocabulary, with more authority and speed, but always within reason. Lastly, make sure that all agreements are put in writing.
"Get out there, get talking to agents, build those relationships—that's where the magic will happen," Doug concluded. 
Tune in to Doug Driscoll's episode on The Smart Property Investment Show to find out how the real estate market has been impacted because of the property markets, what you should be looking for when thinking of investing in a certain area, and how infrastructure is impacting the property game.