Four properties in less than a year—what's next?
Lachlan Williams has successfully built an impressive four-property portfolio in less than a year—a feat that took time, money, and determination from both him and his financial team. After this daring feat, will he be able to grow his portfolio further?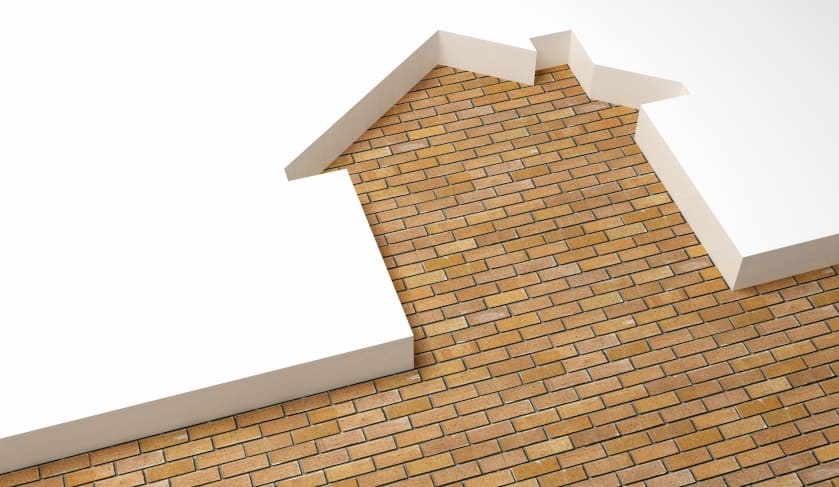 The property investor, like most investors that came before him, wanted to grab the opportunity to create wealth and secure a financially stable future for his family.
You're out of free articles for this month
To continue reading the rest of this article, please log in.
Create free account to get unlimited news articles and more!
According to him: "I love the learning aspect of it … [I love listening to people] talk about the fundamentals ... the strategy … [and] cash flow."
"They're even saying phrases like, 'Markets within markets … ' It's almost like there's this tight group of people that are property investors and that's just the language they speak … It all feels like I'm doing the right things," he added.
After purchasing properties in Waterford West, Eagleby, Crestmead, and Slacks Creek, Lachlan admits that he has yet to learn everything he needed to know about property investment.
In fact, he attributes his success in building the portfolio to his mentors—the experts, professionals, and his fellow investors who shared their wisdom and experiences as he went along his own journey of wealth-creation.
The property investor said: "What I need to keep reminding myself of is that I'm not an expert. I'm not experienced at this and I need to have the right people around me."
Strategy
Right now, after pushing his serviceability to buy the investment properties listed above, Lachlan watches his cash flow to ensure that he always has enough money to fend for his family.
"The excitement to go that fast has got to be tempered with a little bit of caution," he said.
Without tax considerations, Lachlan's property portfolio is currently negatively-geared.
Lachlan shared: "The rental yields, I think, are good … but I've got to chip in a fair bit … That was one of the things that I looked at before I got into it—I've got a little bit of surplus income."
"I'm one of those people that I'm sensible with my savings if I've got a specific goal to save towards. Otherwise, I'll just spend everything I've got.
" 'That's fine, we're comfortable,' but I thought, 'Okay, if I can set myself up in property and I can sustain a little bit of negative gearing … [it could be better], ' " he added.
The property investor wanted to put a granny flat on one of his properties to neutralise the cash flow, but the lender he used for the main property has refused to let him borrow once more.
According to him: "I'm probably at the point now where I can't take too much more without a lifestyle hit, and that's challenging."
Plan of action
Despite the hurdles, Lachlan plans to continue growing his property portfolio.
Assuming that he gets the financing needed, he will convert his superannuation into a self-managed super fund in order to get two to three more investment properties in the next five years.
The property investor will also continue putting aside a part of the surplus cash he gets every month from work in order to improve his serviceability and keep his portfolio growing without impacting his lifestyle too much.
According to him: "There's a little bit of buffer there because one of the things I've taught myself to do over the years is [manage my funds well]."
"For example, I'm going to take the family on a nice holiday every year to Fiji or to Bali … Typically, what people will do is that they'll go on that holiday and then pay it off. I … [on the other hand], know I'm going to have that holiday, so I actually … skim some salary off and pile up the savings," he shared further.
He makes sure to plan for every "known expense" so he can always leave a buffer and combine that with the cash flow from his portfolio so he could continue his investment journey.
His goal right now: Stabilise his property portfolio to determine how much further he can go in the future in terms of purchasing assets.
Lachlan explained: "These properties that I've got, even though they're reasonably settled in now, I don't think they've quite reached equilibrium."
"There's all of those sorts of fluctuating costs—you get the vacancy at the start … [and] some repairs—so, I don't quite know where the cash flow for them is yet.
"The properties next year, I think, need to be ... a little bit closer to neutral. The ones that I've got are really growth assets," he added.
'Buy more earlier'
As Lachlan is currently in the acquisition phase, Smart Property Investment's Phil Tarrant believes that as long as the property investor continues buying properties that will go up in value, he will eventually achieve his financial goals.
After all, property investment has always been a long-term game.
Phil said: "You're looking to accumulate the assets so [that] you can, at [any] point in time, say 'Stop', and then time should sort itself out. As long as you're buying properties that are going up in value—that's the key thing."
According to Lachlan, one of the most valuable property investment lessons he learned throughout his journey is the importance of buying assets as early as possible.
When asked what would they tell their younger selves, many property investors say "Buy more earlier", so that's exactly what Lachlan wants to do in his first few years in the wealth-creation business. The property investor plans to go as hard as he can in order to make the most out of the opportunities that is and will be present in several property markets across Australia.
More importantly, he will continue to educate himself by listening to the stories of his fellow investors and seeking knowledge from the industry's experts and professionals.
Lachlan said: "Every so often, I'll just hear an interesting new thing that I didn't know, which is probably important to know."
"For me, it's all about building the experience and learning how other people have done things. I like hearing the stories when people have made mistakes, I think that's a really valuable thing to listen to," he concluded.
Tune in to Lachlan Williams' episode on The Smart Property Investment Show to know how he went from owning no properties at all to four in the timeframe of less than a year and the challenges he faced along the way.