2 key aspects to winning renos
Renovation is one of the many ways to improve the cash flow on your investment property, but as with all strategies, it's never one size fits all.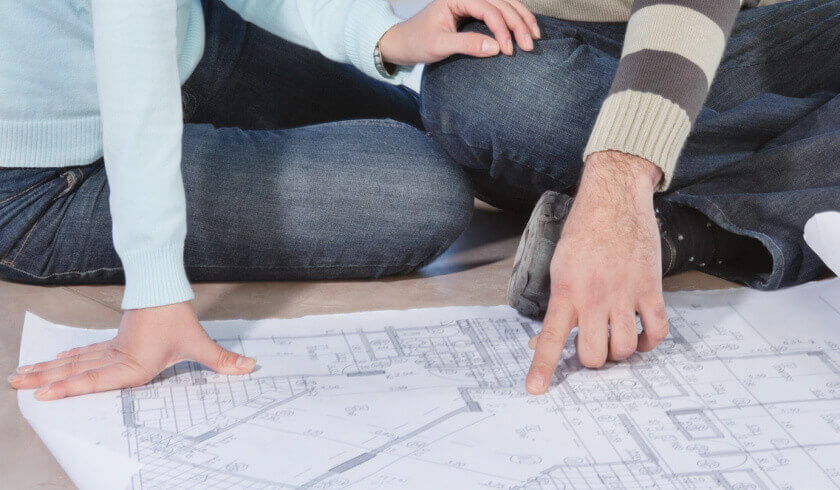 Many property investors opt to renovate right after purchasing a property below market value. If this is the strategy you choose to implement, Right Property Group's Victor Kumar encourages you to remember that one of the most important considerations is the property's unrealised potential.
You're out of free articles for this month
To continue reading the rest of this article, please log in.
Create free account to get unlimited news articles and more!
The property millionaire said: "A lot of people mistake 'below market value' as the amount of dollars you get off the listed price, but what we're really talking about is its unrealised potential. We are uncapping its unrealised potential.
"The property sells for what it's really worth in the vendor's eyes, the purchaser's eyes and, certainly, the bank's eyes. What we're trying to do with a property of that nature is to get it to a different category."
"You're moving it to a different category to realise its potential, that by spending as little as possible," Smart Property Investment's Phil Tarrant explained further.
1. Spend reasonably 
Different property investors have different criteria for success, but Mr Kumar believes that there is no one formula for a good property renovation. According to him, you just need to make sure that your spending is reasonable and that you avoid going over your specified budget.
"Make sure that once you've spent the money, you have the ability to recoup the money by way of the added equity or the added cash flow from the property rather than operating off a formula, because each suburb and each property is very different," the investor said.
Consider the size of the property, its current condition and the alterations you want to do.
For example, a property that has been painted on with lead paint will mean extra costs because you have to take it off before putting on a new layer of paint.
"Typically, a three-bedroom house costs anywhere between $3,000 and $5,000 to paint internally. If it's got lead paint, you practically double it."
Moreover, you have to factor in the current state of the market and where it's headed.
"For example, Logan in Brisbane. Right now, if you compare prices of works to about three years ago, there's at least about a 50 per cent increase in pricing," Mr Kumar said.
"If you've done a renovation set three years ago and you're operating off the same figures and you're doing your sums based on the same figures, you're in for a surprise."
Once you have determined what needs to be done, you can now follow through with a strategy to get the value of your renovation back. Higher rent or higher capital value are some of the most common ways to benefit from a property renovation, but making the most out of the project will largely depend on the investor's current situation, goals, capabilities and limitations.
In order to work out the right amount to spend for maximum earning potential, consider the following tips:
1. Look at each property in your portfolio separately
Just because one of your property's renovations has been successful in one suburb doesn't mean that the same strategy will work for your other assets.
2. Review your serviceability
Following the changes in lending regulations implemented by APRA, you have to take your serviceability into consideration before renovating.
"The lender that you're with might not allow you to top off your loan straight away," Mr Kumar said. "When you're doing a renovation, you've got ideas of pulling all the money back out, but it may not be physically possible because of the lending constraints."
3. Know your baseline
How much do you think all the alterations will cost? How much are you willing to spend?
4. Get recommendations
Talk to agents in the area, get all necessary quotes and compare them to get the best value. You can also ask previous renovators for recommendations before you engage with any property professional — from agents to builders.
2. Build trust relationships
There are a lot of moving parts in a property renovation even before you get to the building part, so in order to make the right decisions, it is wise to seek the help of professionals who can help you understand all significant factors to consider.
Aside from discussing with your team, Mr Kumar recommends talking to multiple agents in the area, both sales agent and managing agent, to determine whether property renovation is the right strategy for you.
"You could do a fantastic renovation from a sales agent's point of view, but it may be the total opposite of what a property manager in that area would want for their tenants. You need to be talking to both and working out what you can and can't do," the investor said.
"Certainly, lean on the property managers for their trades. Forge new relationships with the agents so you can lean on them and get all sorts of quotes."
At the end of the day, your goal is to maximise the benefit of the renovation by making it appealing to the majority of the population — all without overcapitalising. 
Tune into Victor Kumar's episode on The Smart Property Investment Show to know more about the different stages of renovation and how it can impact your portfolio in the long run.