4 things to do before starting your renovation
Property renovation is a strategy often used by investors to boost the value of an asset and ultimately improve their portfolio's cash flow. But what do you need to do before you get started?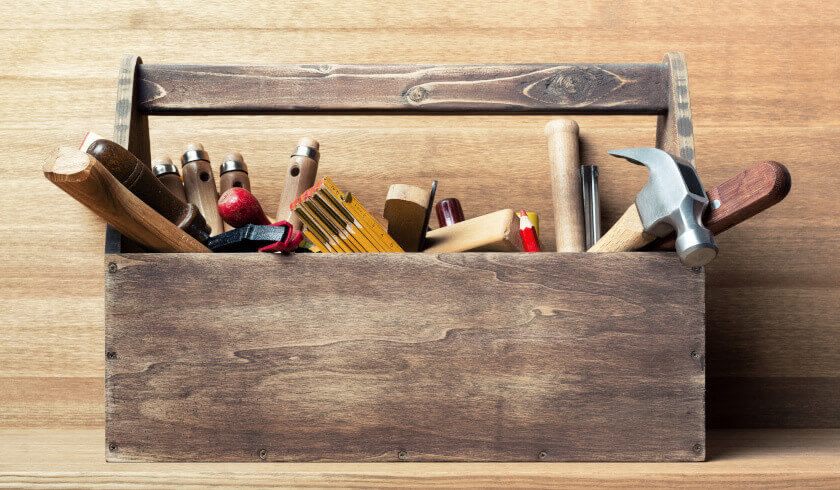 Many property investors choose to seek and purchase properties under market value and take advantage of its renovation potential to enjoy the benefits of increased value and equity almost immediately.
You're out of free articles for this month
To continue reading the rest of this article, please log in.
Create free account to get unlimited news articles and more!
According to Right Property Group's Victor Kumar: "A lot of people mistake ['under market value'] … as how many dollars you get off the listed price. What we're really talking about in terms of 'below market value' is its unrealised potential."
"We are uncapping its unrealised potential [so that] the property sells for what it's really worth in the vendor's eyes … in the purchaser's eyes, and, certainly, the bank's eyes," he added.
Smart Property Investment's Phil Tarrant explained further: "You're moving it to a different category to realise its potential ... by spending as little as possible."
Once you have secured the right property and acquired the necessary documents for your renovation project, here are some things you have to remember before pushing through with the building process:
1. Negotiate the terms of the purchase
You have to be able to determine your rights as the property's future owner before you sign the contract and pay the deposit. Once the contract is signed and the deposit is paid, you will have a couple of weeks for settlement. During this period, some vendors will already allow the buyer to have access to the property.
Victor said: "You need to negotiate that upfront … We want an early access clause, not to do the renovations, but to plan the renovations—getting quotes and so forth and showing prospective tenants through as well."
A lot of people believe that doing the renovation before the settlement is a good strategy, but it won't always work in the investor's favour, according to the property professional. Always keep in mind that even if you have already paid the deposit and signed the contract, the property isn't officially yours until after the settlement period.
"Let's say you've repainted the property during the settlement period … You don't actually own it and you've painted the property. For some reason, the sale falls through from your end—how do you unpaint a wall?" Victor explained.
"Also, you don't really know the vendor's circumstances. Will he be able to settle at the time of settlement? I've got a property that I exchanged in Melbourne that I exchanged last year in August, and we still haven't settled. That was a 30-day contract."
"If I had gone in and done the renovations, there's money sitting there in that property [that's] not really working for me," he explained further.
At the end of the day, you have to consider the risks that come with having full access to the property before settlement period and make sure that you're only spending the money you can afford to lose.
2. Layout your plan—from beginning to end
Start your plan with an end vision of the property, according to Victor. By following this first step, you already saved yourself from going over your specified budget or overcapitalising on your renovation.
The property professional said: "Have an end vision of it [and determine] what you're doing, where you're spending the money … Then, during the settlement period ... get all of [the] quotes, so [on] the day you're settled … you hit the ground running and you're lining up the trades in a way that they're not under each other's feet."
As you lay out the entire process, you are also able to build your network of professionals that will help you in your renovation.
According to Victor: "All of those things need to work hand-in-hand ...If I'm struggling for trades, you ask the kitchen guy whether they know a painter, you ask the painter whether they know a floor sander—that's how you can build a network."
"You're trying to learn as you go and tradespeople [can] see you coming [from] a mile away, so they can cut corners … [They] will happily talk with you and give you guidance," he added.
3. Conduct your own research
As you seek guidance from professionals, make sure to conduct your own research so you can ultimately make decisions for yourself.
Whenever he and his tradespeople disagree on different aspects of a renovation project, Victor makes it a point to have a thorough discussion about all available options so they can arrive at the best possible conclusion. Open communication has helped him establish a good relationship with these professionals, who ended up being his partners for the next renovation projects he handled.
In one of his renovation projects, he was able to save $1,000 simply by explaining his own research to his tradesmen, who insisted that they can't put tiles over tiles.
Victor said: "I got him into a few other properties and showed him what I really meant, because, sometimes, when you are trying to tell them something, they're seeing a different picture to what you're trying to paint … It's good to put it in visuals."
"By doing so, I was able to save myself at least $1,000 on that renovation because when you take the tiles off, they got to go somewhere … It adds to the weight, adds to the space, plus you've got the labour component," he shared further.
Furthermore, by doing your own research, you are able to familiarise yourself with the building products available in the market and determine which will suit your renovation projects best.
4. Get professionals on board
During the period of settlement—before you get the go-signal for the building process—is the best time to get professionals on board, including real estate agents and property managers. Take time to explain the product you intend to create so you get their guidance on the best marketing and financial strategies you can implement.
"You get all your trades lined up during that period, so [on] the day you pick up your keys, you [just] send the traders in to do what they need to do," Phil said.
Usually, as early as two weeks before settlement, Victor calls all the tradespeople and professionals he needs on his team to discuss the plan he laid out for the renovation project. Delays are likely to happen if you don't act efficiently since most of these professionals have other projects that they're working on.
According to Victor: "Just because you've had one or two conversations with the tradesperson doesn't mean that they've diarized it and they'll start on the dot because they have other jobs, so [you] need to be in touch with them … Things could change."
"I had one property where I had everything scheduled to go, and the property manager said [that], actually, there's a tenant that's willing to take the property in its present condition … so we [had to postpone] the renovation," he added.
Property renovation entails careful planning from beginning to end because it isn't only about making a dwelling more beautiful—it's ultimately a wealth-creation strategy that aims to help you improve your cash flow and achieve better capital growth.
Victor said: "Mentally, a lot of people already see themselves renovating and see themselves painting the walls and all this sort of stuff as they walk into a property. They're falling in love with the action rather than falling in love with the result."
"That's something that you need to perfectly keep in mind—don't fall in love with the action," the property professional concluded.
Tune in to Victor Kumar's episode on The Smart Property Investment Show to know more about the different stages of renovation and how it can impact your portfolio in the long run.