How investors can find opportunities in the capital cities' slowing markets
The real estate markets in Melbourne, Sydney, and Brisbane have been slowing, but there's still wealth-creation opportunities for investors across these capital cities in certain suburbs.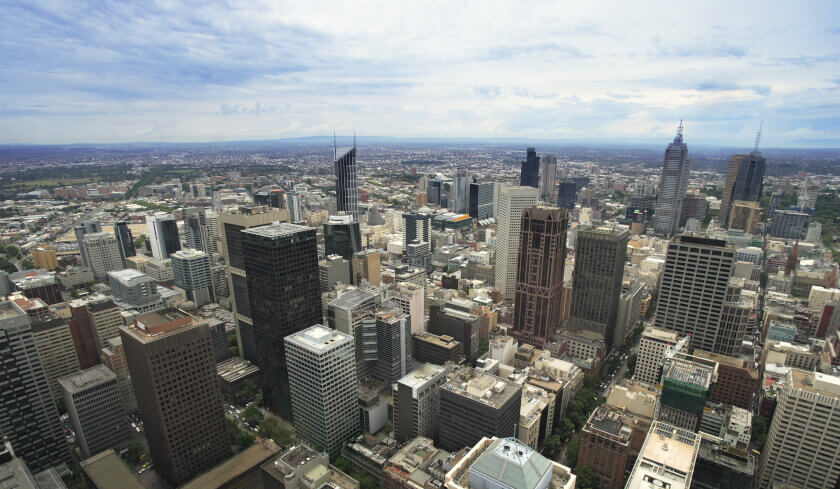 Melbourne
While markets across Melbourne are slowing, Pure Property Investment's Paul Glossop believes that you can still benefit from the opportunities in its regional towns. One example is Ballarat, which he personally considers as one of the hot markets recently.
You're out of free articles for this month
To continue reading the rest of this article, please log in.
Create free account to get unlimited news articles and more!
According to him: "Anyone who's trying to buy in that market right now is seeing that that's a lot of sight-unseen investors, a lot of owner-occupiers paying whatever it takes. That's a market that we think has got some good value in that $300,000 to $350,000-range."
Shepparton may also have good wealth-creation opportunities, but Geelong might already be past its peak, he said.
The population growth in Melbourne will also keep its markets afloat, Mr Glossop highlighted. In about a year's time, the capital city will most likely be in the same position as Sydney in terms of population.
However, it might not afford to continue growing at the same rate. Growth, according to him, will ultimately slow in the coming months.
He said: "You'll see rental yields start to creep back up probably within 24 to 36 months after that, but cash flow for the investor is super soft … At the best of the moment … we're talking 3 per cent gross on a free-standing house."
"I think the areas even down towards the Mornington, towards Frankston, which has seen very, very good growth over the last couple of years, [is] going to start the slow yields of two, three per cent," the property professional added.
Sydney
Like Melbourne, Sydney's markets are also slowing down. But there are more reasons to buy in this capital city in the coming years, according to Mr Glossop.
The secret to success in investing in Sydney, he said, is simply patience.
"People [were] buying homes in Sydney and … rushing into marketing and all of a sudden it's stopped growing, so it's a great time to buy. [Just] be patient in Sydney. Sydney's going to present opportunities," he highlighted.
Avoid rushing into securing a property if you're looking to buy as an owner-occupier, because there will be more choices once the markets have recovered, according to him.
If you want to invest in Sydney right now, Mr Glossop recommended looking into smaller boutique development sites in affordable corridors "where you can manufacture in a flat market".
In terms of specific suburbs, Newcastle and the Central Coast have done as well as most of Sydney in the past three to five years, but they are expected to be 12 months behind in the upcoming cycle.
Meanwhile, Port Macquarie, Ballina, and Coffs Harbour will continue to do well in the next 12 months before they start to slow down.
Brisbane
As its markets also experience varying growth, opportunities in Brisbane will depend largely on your chosen area.
According to Mr Glossop, the area between the top end of the Gold Coast to the bottom end of Logan does not appeal to him because of the abundance of off-the-plan projects in those markets, particularly towards the west around Springfield Lakes.
He said: "That whole Pimpama region, personally … I think people haven't made money out of that. There are people are on maybe some acreage who are probably seeing some really good growth in their assets over the last five years, but there is a lot of off-the-plans happening in that market."
There might be opportunities in these markets, but the progress is going to be slow, he explained.
He personally believes that bigger blocks where you can do subdivisions or build granny flats and duplexes carry more wealth-creation potential compared to other types of assets in Brisbane. These blocks, which can go from 1,000 to 1,600 square metres and cost around $300,000 to $600,000, can provide good cash flow especially if you're buying owner-occupier style stock, Mr Glossop said.
However, like Sydney, you need to be patient and be able to afford to hold the property because Brisbane is still a slowing market overall.
The property professional highlighted: "Great opportunities there … towards the East … in the owner-occupier markets [in] Manly, Wynnum, [and] along the train line going towards Brisbane … for people who are buying owner-occupier style stock."
"It's a very desirable market out there in general, but you're going to get softer cash flow. As long as you can afford to hold it, I say that's going to be a market that's going to continue to perform over 10 years," he added.
Moreton Bay will be a particularly good area to implement this strategy, according to Mr Glossop, but he strongly encouraged doing due diligence before securing any investment.
Understand the suburb's flood mapping, zoning overlays, and any restrictions on developments, he said.
For the next five years, Mr Glossop believes that Brisbane will experience steady growth, and you can definitely benefit from it as long as you do your fundamental homework. It's not going to be a continuously rising tide, but he remains confident that it will ultimately provide wealth-creation opportunities in the coming years.
Tune in to Paul Glossop and Alex Whitlock's episode on The Smart Property Investment Show to know more about how markets across Australia are currently performing.