How much money do you need for your first property?
For a lot of budding investors, the first step is always the hardest to take—how do you prepare for a long-term commitment to property investment?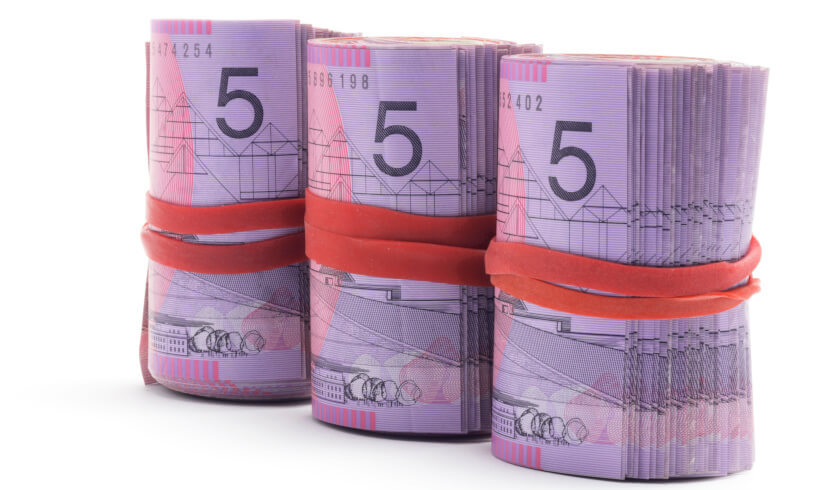 According to Propertyology's Simon Pressley, take time to consider the following:
You're out of free articles for this month
To continue reading the rest of this article, please log in.
Create free account to get unlimited news articles and more!
Initial deposit and loan repayments
Before anything else, you have to make sure that you can afford the initial deposit before purchasing your first property.
"Until you got that deposit, you can't afford to invest," Mr Pressley said.
You don't necessarily have to be able to shell out a lot of money for the deposit, but the property investor emphasised the importance of having a stable stream of income.
After all, aside from saving up for the initial deposit, you will also have to seek lending. Lenders, naturally, will want to see your ability to meet loan repayments.
Mr Pressley highlighted: "Banks, being responsible lenders, as they should be, will need to see more than just [the fact that] you've got $50,000 to $100,000 ... [They need to see] that you've actually done something yourself, as opposed to parents gifting money to you."
"If you're earning $40,000 to $50,000 a year, that doesn't stop you from investing in property. You just need to … satisfy the lenders, [prove] that you can repay a debt, and show them that you can actually save money," Smart Property Investment's Phil Tarrant added.
Holding costs
At the end of the day, character—a strong sense of responsibility—will matter more than the cash you saved, according to Mr Pressley.
In fact, it is definitely possible to buy your first property in regional markets for as low as $220,000 to $250,000, he said.
Just remember to think past the initial deposit—will you be able to afford the costs of holding the property?
He said: "[You] can do [your] own math on that to work it out. 'What sort of deposit do I need? [Am I] gonna incur mortgage insurance?' "
When you're buying at the $300,000-level, considering the interest rates, Mr Pressley recommended preparing at least $1,000 to $3,000 annually for holding costs.
Preparations
The costs associated with buying and holding a property will ultimately impact your lifestyle—which is why Mr Tarrant strongly encouraged budding investors to learn how to budget effectively before they start their journey.
According to him, live like you already have an investment property and factor in high-interest rates in your computations.
The avid investor explained: "Understand how to budget effectively so you can satisfy the test that should you have an investment property, you can actually manage it and maintain it."
"Base [it] on high serviceability as well—don't be pricing it on 4.5 per cent interest rates. Think about how you're going to be repaying it at 7 [or more] per cent at principal and interest ... That's sort of factoring in some level or rate rises," he added.
Setting your budget to "investment mode" early on will not only prepare you for your long-term wealth-creation journey but will also help you save up for your initial deposit, Mr Tarrant said.
The experience will also lessen the pressure on your lifestyle once you're actually in the game, and may even create a financial history good enough to convince lenders to let you borrow money.
According to him: "If you've saved the money and then you're disciplined and you've got two years of history saying … 'This is the way I operate right now … ' they're going to be quite comfortable to give you that cash."
Amount needed
While there is no single amount required to start an investment journey, Mr Pressley always encourages first-time investors to have at least $60,000 in savings.
This amount will be enough to cover the initial deposit, acquisition costs, and the annual holding cost in a good market, he said.
Once you have successfully acquired your first property, getting the second one will be significantly easier, according to Mr Tarrant.
He highlighted: "[As long as you] buy the first one the right way."
"If you buy … a property with good capital growth, then you can realise that, at [a] point in time, by drawing down that initial $60,000 as a refinance, [you can] go again—that's a strategy a lot of people use," the avid investor concluded.
Tune in to Simon Pressley's Q&A episode on The Smart Property Investment Show to know more about the ways you can get a foot in the door of property investment.