An overview of where to invest right now
In this episode, Smart Property Investment's Phil Tarrant is joined by the managing director of Propertyology, Simon Pressley, who will share his overview of the Australian property market and offer some insights into which areas are set to perform well in the near future.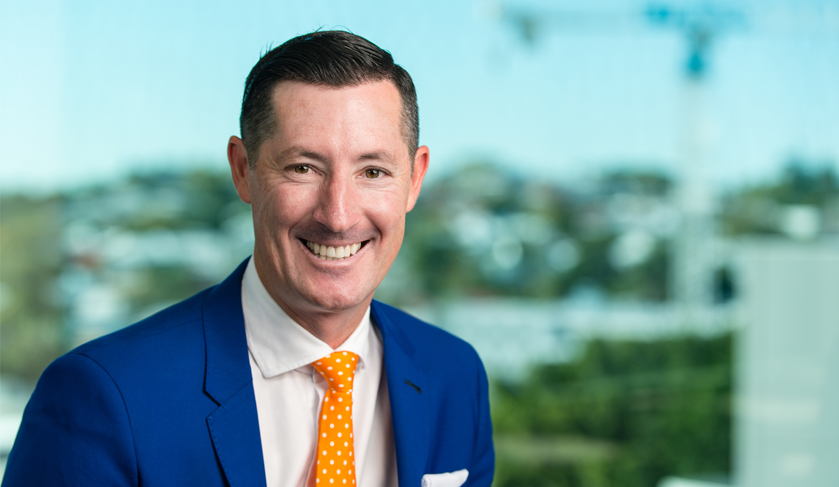 Simon will share why he has chosen to no longer invest in Hobart, the changes that Melbourne is likely to see in property value in the coming months and his thoughts on Brisbane as an investment opportunity
You're out of free articles for this month
To continue reading the rest of this article, please log in.
Create free account to get unlimited news articles and more!
He will also offer a warning for those looking at Darwin as a strong investment option, and he will discuss the tax changes that the Victorian government has recently introduced which are likely to have major implications on the property market in the coming 12 months.
If you like this episode, show your support by rating us or leaving a review on iTunes (The Smart Property Investment Show) and by following Smart Property Investment on social media: Facebook, Twitter and LinkedIn.
If you have any questions about what you heard today, any topics of interest you have in mind, or if you'd like to lend your voice to the show, email [email protected] for more insights!
AREAS MENTIONED:
Hobart
Sydney
Melbourne
Parramatta
Adelaide
Brisbane
Perth
Darwin
RELATED AREAS OF INTEREST:

Q&A session with Simon Pressley - The answers you wanted
40 tight areas set for a boom, and they aren't Sydney or Melbourne
The different reasons to start rentvesting
Ignore a recession and miss out on up to 40% growth, says expert
FULL TRANSCRIPT:
Announcer: Welcome to the Smart Property Investment show, with your host Phil Tarrant.
Phil Tarrant: Good day everyone. Thanks for tuning into the Smart Property Investment Show. Phil Tarrant here, back again with another instalment of podcast for property investors. Thanks for joining us. If you're new, if you've just found us, welcome. We have no agenda or anything with this particular show.
It's about giving and delivering real life information to Aussie property investors, so they can make more sensible and more intelligent property investment decisions. Thanks for joining us on this journey and keep tuning in and we'll cover off hopefully everything you need to know about making the right investment decisions.
Where I want to take the podcast today and something that's very popular with our listeners, all the time, we get a lot of feedback on it, via [email protected]. People want to know what's happening in the different markets and I'm quite conscious that as a journalist, I'm fortunate that I get to speak to pretty much anyone I want to talk to in property.
And get their views and opinions on what's happening. Whether that's centred around lending or the current royal commission underway, looking at banking. Whether it's about specific markets, whether it's about taxation issues and accounting type issues or longer term strategy stuff, I'm very fortunate that I get to pick up the phone or get to sit down with anyone and get that information.
My job is a curator, to hopefully try and translate that information that I pick up and synthesise in the way in which I can deliver it to you, so you can help make those better property investment decisions. It's a privilege position but by no means, do I consider myself an expert. I do lean on the views and opinions of people that do this day in, day out.
I'm just a conduit to try and get it out of them. Today, I'm fortunate to welcome in the studio or back into the studio, you might have heard him a couple of weeks ago, we did a Q&A session, talking mainly around regional towns. Simon Pressley, who's the managing director of Propertyology. Simon, welcome back.
Simon Pressley: Always good to have a chat Phil.
Phil Tarrant: We spoke, when we got together and go and have a look at the feed, where you listen to this particular podcast right now. It's probably about two weeks ago, I can't remember exactly but we touched on regional markets and some of the stuff we were chatting about was, some perceptions or blinker perceptions around what people think on regional markets, IE: it's harder to sell your property in regional markets.
They don't go up in quickly as value, there's a lot more issues, you get worse tenants. I think we dispelled a lot of that stuff but you said something during that chat and we focused on a little bit, you used Hobart as an example for how regional markets might compare to Metropolitan markets. Some may argue that Hobart is a regional market, in terms of its size. It's not a massive place, right?
Simon Pressley: 11th biggest city in Australia.
Phil Tarrant: 11th biggest city in Australia. That comes behind all the capitals and probably stuff like Parramatta and some place. It's a smaller market but it has all the trappings of being a regional market, a metropolitan market and it has the same fundamentals which probably investors need to be looking at, in terms of what prompts price growth and good yields and stuff. You said back in 2014, you identified Hobart as a solid market.
It was at a point in time, when it was sort of going backwards or nearly backwards and has performed really well subsequent to that. What I want to try and do today and we'll get into the other states but I want to pick up your observations around Hobart market because I've been hearing about it a little well. I know people who have done well down there and done well being, they've picked up good properties that have gone up in value and the holding costs aren't too significant.
The question is, is it too late to get in Hobart, is it done with the smart people there four or five years ago and they've now left and moved to the next Hobart, wherever that is or is there still legs still to run in that market?
Simon Pressley: We're done there but that doesn't mean the market's done by any stretch. Between early 2014 and it would have been early 2016, for memory Phil, Propertyology would have bought very close to 100 properties. The market was flat for most of that. We started to see growth just before we stopped investing there. We picked it by focusing our research and understanding property economics, more so than property data.
We were able to take advantage of picking the best properties. We negotiated some pretty good discounts off list prices. When you're in a flat market, that you're not competing against anybody and we backed our judgement that the economy is going to improve. Well we always knew that supply was already tight, even though that stuff's not reported in the media.
The economy did improve during that two year period, while we were buying there and then that started to show through in property activity. We stopped investing there because you know, that's a lot of properties that we've bought but also, we feel we've discovered a couple of other equivalents to Hobart.
Phil Tarrant: The next Hobart, yeah.
Simon Pressley: It was getting very difficult to buy in that market. Our buyer's agent's active in that market every day, were starting to miss out on properties quite regularly. They were starting to see emotional and less educated investors paying over odds for properties and we won't do that for our clients. We could see the writing was on the wall.
When we looked at number of properties listed for sale, number of buyers active in a market and how quickly they were selling and this is, I guess, a combination of looking at raw data but also acting in the market yourself. You feel these things, we could see it's going to be hotter, so we stopped buying there. It is hotter now than what it has ever been. Now every market will come to an end at some point.
We've seen Sydney and Melbourne have just recently done that after about four and a half years. We can't see the end of Hobart. It will be out there somewhere, it certainly won't be 2018. It might be 2020, we don't know. The metrics that we measure, there is no end in sight. It's a bit like, if we wound the clock back to 2014 and said, "When will Sydney's boom finish?" You couldn't have answered that question, could you?
Phil Tarrant: No.
Simon Pressley: You couldn't see it. You knew it would come at some point but with history on our side, we'd say, "Well gees, it probably still had about 30% growth left in it back then." Maybe that's where Hobart's at. Our clients that we got in in the early stages, have already seen somewhere between 30 and 40% growth and it potentially, it's only right in the middle of its cycle.
The real pleasant surprise for us is, rents have grown by 25% in the last 12 months. Already, we've got the capital growth and the cost to hold, was only ... Even if you borrowed 90% on a property, clients were probably only having to find two grand a year to hold the property. Over the last 12 months, that's become significantly cash flow positive. Vacancy rates are at an all time capital city record low in Hobart, about 0.3%.
Phil Tarrant: Okay, it's low.
Simon Pressley: Really low and there's nothing on the horizon to suggest how that's going to increase. I mean, that is really exciting and I'd say, rare for property investors. The economy is really solid. I mean, they had a state election last month. The incumbent government got re-elected, that's generally a good sign for property markets.
What it means is, the people have already got their feet under the chair, don't need to run around and design plans and then take two years to do that and roll it out. That government already has that in place and can continue to roll out. There's a lot of really exciting infrastructure projects there. Agriculture's going crazy, tourism's going crazy.
International student market is really, really big. I think it's the biggest Australian property market success story probably in 20 years.
Phil Tarrant: You're going to say that because you found it before everyone else and you're out of that market or I think your clients are now realising the benefits of the-
Simon Pressley: No, I think Tasmania as a whole, it just doesn't get air play that it deserves. Forget property market for a minute, the state was in recession in 2014 and it's now one of the best economies in the country.
Phil Tarrant: Credit to the state government, they're obviously doing something right. I think, one of the biggest criticisms I get on the Smart Property Investment show is that, if I talk about state and locations that, if I forget Tasmania, get a lot of Tasmanians-
Simon Pressley: Well we made up for it today.
Phil Tarrant: You get a lot of a Tasmanians calling in, sort of giving me a hard time but that's it for those Tassies, keep quiet because if you're a property investor and you're investing in Tassie right now, a lot of people don't do well out of it moving forward.
Simon Pressley: Big call but 2018, by the time data's released in early 2019, we may see Hobart record a 20% price growth in 2018.
Phil Tarrant: That's huge.
Simon Pressley: Here and now today, it's probably over the last 12 months, grown by about 15%. That's as strong as Sydney and Melbourne ever saw at any stage in their four and a half year boom. There's hardly anything for sale in Hobart.
Phil Tarrant: You said you pay overs now because there's a lot of investors down there and I'm going to say, there are probably less sophisticated investors, as in someone without the depth and skill…
Simon Pressley: It's actually more the locals, which makes this market more sustainable.
Phil Tarrant: Okay, that's good.
Simon Pressley: Probably only 25% of property transactions were to investors in the last 12 months. Sydney and Melbourne saw 50 to 60% of property transactions to investors. When you're got owner occupies transacting, whether it's a first home buyer getting in the market or an existing owner occupier, upgrading or something like that, that is a really sustainable market. It's local sentiment that's driving that, it's local confidence.
Phil Tarrant: They're going to be sticking around and we've spoken about it before on the show, when you see the make up of a suburb shift from potentially being owner occupier orientated into investor orientated, that's when you get big shifts in markets. To a point you made, the delineation between property economics versus property data, the fact that and I imagine it's one of your indicators Simon is, the consumer sentiments.
If locals are happy to be upgrading their property and potentially buying more expensive property because that's the nature of the market, that how's they're pretty happy with where they sit right now, in terms of jobs, jobs growth, confidence in the state government to maintain growth, infrastructure development. They're all property economics stuff, that's not property data.
Simon Pressley: Absolutely. Yeah, the locals are very confident, as they should be because they've got a lot of security in their job. More and more people are relocating from the mainland to live over there. Whether it's because it's much more affordable. The NBN is actually a lot faster over there, than here. You think about how jobs have changed these days, we don't all need to come into an office or a factory.
More people are going, it's actually got a beautiful lifestyle. It's got very affordable housing and it's got high speed internet, it ticks a lot of bloody boxes. More and more people are relocating for that and that's providing a very solid floor for that property market. One of the other reasons we can't see when this growth cycle is going to end is because when we look at the building approval volumes, they're still really low.
For something that was approved today, it's generally 18 months to 2 years before it's built. Volumes are still low now, so that suggests that supplies are going to be tight for at least a couple of years.
Phil Tarrant: You're talking about supply and demand, factors or forces there. It's hard to find stock now and there's not going to be too much more stock coming on, therefore putting positive pressure on price growth.
Simon Pressley: Yeah and you think of what other options investors have got in capital cities. Run through the eight and it's a big tick for Hobart and lots of question marks…
Phil Tarrant: Hobart's built ... It's a harbour city in many ways but how much further can it grow out, Hobart? It's a reasonably restricted land base.
Simon Pressley: It is. I mean, it's an island but Australia's an island too, at the end of the day.
Phil Tarrant: The capital city itself, Hobart.
Simon Pressley: Yeah. Well all of Tassie, not just Hobart, it's restricted lots of forest over there but if you think from an investors point of view, that's a good thing because there can't be ... There's a limited amount of land supply that can take place to go and build all these estates. The other thing is, there's massive, massive height restrictions in Hobart.
It's a very conservative state. They consider a high rise to be seven stories and I'm not joking. There are a few approvals for international hotels over there and they've had a lot of controversy from locals because they want to go 20 stories and one of them has been declined because it's too high.
Phil Tarrant: I don't think anyone's allowed to be higher than a brewery there, right? You know, isn't it?
Simon Pressley: Pretty much but if you think from a property investor's point of view and you think Brisbane, Sydney, Melbourne, where we've seen a lot of supply come through high density living, that's not going to happen in Hobart.
Phil Tarrant: Okay, so it's not too late.
Simon Pressley: It's not too late but it's a hot market. If you want to get into that market, it's a very exciting market, you need to be realistic. You try to play games with purchase price and expecting big discounts, you'll be blown out of the water by 20 other bidders. It could be taking six months to get in.
Phil Tarrant: If you're a Sydney based, Melbourne based, Brissie based, Perth based, South Australia based investors, do you need to get down there and have a look at it yourself or can you buy off of realestate.com or domain.com?
Simon Pressley: Either way, you need to do your due diligence, whether you go there and do it yourself or you pay someone else to do it but you still need to do the due diligence.
Phil Tarrant: Okay, fair point. All right, so that's Hobart. I think we'll observe from Simon. I'm not going to offer my opinion whether or not I think it's a great market or good market in a different market because that's not my job. I think I've extrapolated some pretty good info out of Simon there, for you to make a decision that is most appropriate for you.
Remember, just my disclaimer, occasionally I do it, we're just talking generally around property. None of this constitutes advice in any way. It's just a general chat and before you make any decision, make sure you speak to the relevant financial professional, whether that's an accounting, a mortgage broker, buyer's agent, financial planner. That's about most, isn't it? Everyone's circumstance is different and where you invest, how you invest and the timing of your investment and how big your portfolio gets, going to depend on the decisions you make today and where you want to go in the future. There's always a lot of noise around the need to diversify as a property investor and rightfully so. Diversification means many, many different things to many different people.
It might be diversification of asset class, say you had some shares and you also have some property, and maybe you got some fine art or some wine or whatever. That's one level of diversification. In property diversification might be, houses or units. It might be the state you invest in. It might be the lenders that you use. It might be when your interest only variable rates turning to fix rates or p and r principle interest.
There's so many bits of diversification and you need to be considering all of them. When you look at location to load up as a property investor and if your aim is to be building a large property market, you shouldn't be putting all your eggs in one basket, one state basket. If you're in Hobart right now and you've got in there and you're sort of three or four years, like many of Simon's clients, you've probably done well but it's probably worth looking elsewhere, to see what else is hot and what is not.
Let's quickly go around the ground Simon. Just sort of using observation on some of the other capitals. We touched on regional markets beforehand and the last time we got together. You outlined the key fundamentals that you should be looking at, as in diversified economic bases, propensity for growth, attracting new people, universities, government spending infrastructure, etc. etc. I won't go back on that, let's stick on the capitals. Start in Melbourne.
Simon Pressley: Start in Melbourne, okay.
Phil Tarrant: Let's start in Melbourne. How long?
Simon Pressley: Three consecutive months of mild price decline. I think that's the definitely the defining moment showing it's the end of the cycle. It's more likely to remain flat for some years. I mean, don't ask me how many that is but a solid economy, is likely to prevent major price falls and a few economists might have tried to scare us about.
I can't see that happening. Could property values fall in general? Yeah, they could but crash, no. I don't think so. I think double digits is probably a crash, isn't it? It's quite common that any market, including capital cities, can drop a few percent. Once every six or seven years, that's normal. Melbourne and Sydney could do that. I think Sydney, I'll probably have more concern about than Melbourne. Pockets of significant of new supply of apartments. That's not to say every apartment in Sydney.
I think both Sydney and Melbourne are going to be flat for some years. Potential for pockets of Sydney with lots of new apartments coming in. Parramatta is one, where you could see in excess of 5% price decline in a calendar year, sort of thing. That's not catastrophic but it could be a concern, if you bought at the top of the market in late 2016.
Phil Tarrant: At 90%.
Simon Pressley: Yeah, at 90% and you've got $30, $40,000 a year holding cost. You probably wouldn't have minded your $30 or $40,000 holding costs, if you could afford that but the property was going up by 10% a year. If you're sitting on that asset and it starts reducing a bit in value and it's likely to remain flat for some years, that's going to concern some people.
Phil Tarrant: Parramatta is an interesting case study and it could be Parramatta or it could be anywhere really in any capital ... It's a big satellite city itself within Sydney. It's bigger than Adelaide, I believe and also obviously Hobart, so it's a big city. That in itself, is going through a massive transition right now. You're talking about a lot of apartments going in there.
With Parramatta, it's a centre city, number one. Number two, you have an evolving cultural footprint. The people attracted to Parramatta are bringing with them different ways of living. They don't all want a house on a quarter acre block, with a picket fence. They're okay with vertical living. Parramatta at the moment, is going through a massive transition.
As more properties come online, at a point in time, there is that demand there to support price growth and you've just outlined how that works. At a point in time though, Paramatta, not to say Parramatta isn't a good investment opportunity. Paramatta at a point in time, will again become a great place to be investing in. It's probably just not right now.
Simon Pressley: Absolutely.
Phil Tarrant: It's understanding, where is the best place to spend your money at this point in time and what you're saying is, Sydney is probably ... Parramatta, Sydney, is probably not the best place to be getting the best bang for your buck at the moment.
Simon Pressley: No. Look, the best time to invest, not that anyone has got a crystal ball but the best time to invest, is the anticipation of a growth cycle commencing, not at the end of one. For anyone out there, who can afford to invest today and is motivated to invest, I'd suggest that Sydney and Melbourne, you would cross those off your list. That's certainly what I'm doing, I've crossed those off my list.
There will come a time in the future, when they'll be back on our list but it's certainly not now. Back to Melbourne though, something that will be interesting to see how it unfolds. Come 1 January just gone, the Victorian state government introduced a vacancy tax. Now the Victorian's government's estimation is that, there's 20,000 properties in Melbourne, not Victoria, in Melbourne.
We're not just talking in the city apartments, we're talking all dwellings, houses apartments, right across the entire city. They estimate there's 20,000 of those that are empty deliberately and they want to do their best to force all of them back on the market. Either to be sold and bought by someone who wants to live in it or to be put as part of the rental pool.
Each year, those empty properties, if they can't prove they've received an income for six months or more, they'll be taxed and you're talking several thousands of dollars every year. That's only been in play for a couple of months. It will be quite some time before those property owners get given that bill. It might be 12 months away, before we see the impact of this new piece of legislation but 20,000 properties is a lot of properties, isn't it?
Phil Tarrant: All coming on the market.
Simon Pressley: Yeah. Whether they come on the market to be sold or whether they come on the market to be rented out, either way, it's not going to have a good impact on prices or on rent.
Phil Tarrant: This is the role of government now in changing property economics because we're talking about property economics here. Supply and demand, right?
Simon Pressley: Yeah. Too much change, haven't we?
Phil Tarrant: That's a lot of properties coming on the market and depending, I don't know what the geographic split of those. I imagine they're sprinkled right across Melbourne.
Simon Pressley: They're all over the city.
Phil Tarrant: It's not clustered anywhere in particular.
Simon Pressley: No.
Phil Tarrant: I imagine, there's probably a lot of apartments Docklands] way or inner city, where you probably have maybe a bigger cluster of vacant properties and that might just be offshore investors holding them. Interesting. Let's cover that off when that happens and see if there's any…I know you guys will pull the data on it, so yeah, that will be good.
I wonder if the city's going to do something like that. There's been noise around it across most markets but I think a lot of the stuff that's taken place over the last couple of years and trying to take the heat out of property markets, like APRA lending requirements and changes to the way in which banks are lending to investors or at higher rates and the requirements, in terms of LBR's has changed a lot.
Things have softened a lot, so all those levers that the government and the regulatory bodies have pulled, has had an impact on the market in Sydney and Melbourne, have considerably slowed down.
Simon Pressley: It's a lot of change in a short period of time. Too much change.
Phil Tarrant: Yeah and that needs to wash through right now and I think even now, APRA is saying, "Yeah, things seem to be taking a hold. Banks now are starting to ... They're starting to look more favourably investor lending again."
Simon Pressley: Yeah. They're reducing rates, interest rates to investors.
Phil Tarrant: They're reducing rates to entice investors. This is markets go up and down, sideways, left, right, up, down, however it is. This is the cycle we're in right now. To Simon's point for investors, Sydney and Melbourne, long term, are they great places to hold investment properties? Absolutely.
Simon Pressley: Absolutely.
Phil Tarrant: We've got plenty in Sydney and Melbourne and over time, they're going to be great investments for us but we're not buying in Sydney and Melbourne at the moment because our money is best spent elsewhere, to get a better bank for a buck, in terms of investment results. Let's head up north from Sydney then, Brissie.
Simon Pressley: Brisbane?
Phil Tarrant: It's going to go, right? Everyone's saying, "Brisbane's about to go." There's so much inner state migration. The disparity between Sydney and Melbourne prices, is so huge that just the market will force price growth. What do you say about all this?
Simon Pressley: I'd say, if I had a dollar for every time I'd heard that statement, I would have been able to pay cash for a property in Sydney probably. When Sydney was going through its boom in the early stages, 2014, Propertology's phone were ringing red hot. People saying, "Oh, help us invest in Brisbane, it's going to boom." I kept questioning, "I hope you're right.
Our family home is in Brisbane but why is it going to boom?" Playing a bit of a game with us. "Oh, because Sydney has and Melbourne has, so therefore Brisbane must next." It's not a common cold. Markets perform differently for different reasons. Fortunately, we didn't put all those people in Brisbane. Guess where we put them Phil?
Phil Tarrant: Again Hobart.
Simon Pressley: Hobart and the same rhetoric's been thrown out, "Brisbane's going to boom, Brisbane's going to boom." What it's lacked has been job growth. That's what Sydney has and still does, that's what Melbourne has, that's what Hobart has. That's always been the primary driver of all markets. What we did see in the back half of 2017 is, job growth improve in Brisbane. A fair bit of that is still government related jobs.
The small businesses, I guess they're still showing signs, we're not quite confident yet. Let's hope that changes because it is right for the picking, if the economy can pick up. Queensland is a big resources states, coal, gas and when you get further up, Mt Isa, lots of precious metals.
Phil Tarrant: That well flows into Brissie though? …
Simon Pressley: It does and look, I remember back during the mining boom, fortunate enough to have a meeting with Brisbane's Lord Mayor. Brisbane City Council's Australia's biggest city council. During the boom, he said, "Simon, don't underestimate what mining does for Brisbane."
Now when you're in Brisbane, you don't see coal or gas. This is his words, it's not mine. He said, "Simon, for every one job that might be in a place like Dysart or Murrumba or Emerald or something like that, there are nine white collar jobs in Brisbane CBD."
Phil Tarrant: To support that one job.
Simon Pressley: Yes. The BHPs of the world, the Beancounters, the managers, the HR people, they're not in Murrumba, they're in Brisbane.
Phil Tarrant: They all work in mining, they just happen to wear a suit and sit in a tall building somewhere on the river.
Simon Pressley: Yeah. When coal prices died, what we heard is, "Murrumba's property price crashed." Whilst that was happening, what also happened was, all these offices in Brisbane became empty. Commercial office vacancy rates are about 18% in Brisbane CBD still. The economy is improving but it's mild improvement.
Phil Tarrant: Again, this is back to property economics.
Simon Pressley: Absolutely.
Phil Tarrant: You're not going to get this I imagine, property data.
Simon Pressley: No, it's not in data but there's a lot of inter-state migrate. 20,000 a year leaving Sydney for example. Maybe the biggest driver of that, is housing affordability. They want to go somewhere it's affordable. I mean, if Brisbane can get their act together with the economy, nothing wrong with their weather, nothing wrong with affordable housing.
Phil Tarrant: You're Brissie based, aren't you?
Simon Pressley: I'm Brissie based, yeah. I mean, I've got investing, so I'd love to see Brisbane boom but it hasn't yet.
Phil Tarrant: What's your take and you might now answer this but what's your view on the local state government? You think they're doing a good job over there?
Simon Pressley: No. You can say that about lots of state and federal governments in the red team and the blue team. Let's not get started on politics.
Phil Tarrant: Well I was going to ask you about South Australia. They just got a new government in there recently, in March. Anyway, let's finish with Brissie. Brissie doesn't show you the fundamentals that you need to show, in order for it to show-
Simon Pressley: Brisbane has some solid underlying fundamentals, provided we avoid the inner city apartment market, I think has been well documented. There's a little bit of an excess supply but nothing too bad.
If it can get its economy right and unfortunately the infrastructure pipeline in Brisbane isn't spectacular. If it can get the economy right, if it can get local confidence going, the Brisbane market could do really well.
Phil Tarrant: What do you think of the goal. When I talk to people investing in Brissie, they typically invest in two areas or three areas. Loganshire, Ipswich way and then up north, along the-
Simon Pressley: Moreton Bay.
Phil Tarrant: Moreton Bay way, so the train line that goes up through Kallangur and all that sort of stuff and you've got the new big university precinct heading up there. What do you reckon of that place up there? All those good infrastructure, it's good reason for the big university coming in there. There's going to be a lot of job growth. Is that pretty reasonable up there? Is it worth looking at?
Simon Pressley: Yeah. I mean, the three local councils you mentioned there, Logan and there's another one, Redland's as well. I mean, they've all got their merits but I guess, it's no different to Sydney and Melbourne. You need to pick your right street and you need to know, not just what supplies in the immediate vicinity now but what can't you see when you're driving around?
Zoning changes and you might be driving down a street and think, this is predominantly houses with a few six pack apartments but there might actually be approvals in place for a couple of 10 or 20 story apartment blocks.
Phil Tarrant: Zoning's changed a lot recently, in some of those areas, hasn't it?
Simon Pressley: It changes all the time. Yeah. Those locations are all okay but the missing link has been jobs.
Phil Tarrant: Jobs, it all comes down to property economics, jobs and job growth, wage growth. Obviously very important fundamentals you want to see when you invest in property. South Australia, so it's got a new government. It's 15, 16 years I believe, of a labour government. The liberals are in. They seem pretty happy with the guy they've got in there to lead the state into a new future. The jury's out, let's see what happens.
It's a long time for a sitting government to sit there and South Australia, over the years, has done some great work in terms of attracting industry for job growth. We've had some issues with closures of some car factories and stuff like that but they're big in defence right now and there's a whole bunch of work about to start happening down there, at a point in time. What's your view on South Australia?
Simon Pressley: Look, it's been very much like Brisbane. It's had low single digit growth probably since about 2008's GFC. I think probably a bit more of the same. One thing about Adelaide, it's a beautiful city. It doesn't do apartments well at all but it probably doesn't need to because property is so affordable, detached houses are so affordable.
There are plenty of parts of Adelaide, where you could buy a reasonable house for high 300s, to up to $500,000. Why buy an apartment, when you can get a house at that price. Someone investing in Adelaide, be cautious about inner city, where they have been trying to build some more apartments in there. Generally speaking, I think Adelaide's going not have more of the same, which if you think about it, that's better than Sydney and Melbourne now.
It certainly wasn't over the last five years. It has had a very subdued economy for a long, long time. I don't have an opinion on the new government. I will wait and see what proposes they roll out over the next 12 months but Adelaide's an affordable market. Solid yields, it doesn't have the over supply concern that some of the other big cities have. Nothing wrong with Adelaide at all.
Phil Tarrant: Perth, I think the last time we got together, you said it's probably flattened out now. It's not going to go any further backwards.
Simon Pressley: Yeah. We've all been waiting, you know, when is it going to hit the bottom? I think late 2017, it did hit the bottom. I think a lot of people confuse bottom with bouncing. I think probably markets aren't tennis balls. They can hit a bottom and bounce but they'll do that for a reason. There's plenty of markets that hit a bottom and stay flat for a long period of time. Perth's economy has stabilised but we don't see it expanding.
It's still heavily reliant on iron ore and to a lesser extent, gas. The big players in that space is BHP and Rio Tinto. We follow them closely and they're not talking about spending billions of dollars on new projects. Until they do, the mining sector is not going to pick up. It's picking up in New South Wales and Queensland but it's not picking up in WA.
Perth needs to diversify its economy, I think it's opportunity is tourism but yes, the most recent tourism data that come out for 2017, Perth was the only capital city that saw a decline in international visitors. That's really concerning because tourism is Perth's opportunity. It really can do something there. It's a beautiful city, it doesn't seem to have a strategy in place.
Phil Tarrant: Well yeah, I was actually just looking at book a flight to London last night for a trip in May and I could actually book the Dreamliner now out of Perth.
Simon Pressley: A direct flight.
Phil Tarrant: You know, Sydney, Perth, Perth, London. 17 hours, so Perth, London, which is a good old hike but hopefully, that might help with some tourism. If that's the gateway now for most people arriving in Australia, you think now you'd probably want to stick a couple of days around in Perth and check it out, it's a beautiful place.
Simon Pressley: The new Perth sporting stadium, we shouldn't underestimate how much influence that could have on the sentiment of a city. We were just talking about Adelaide, when they redeveloped the Adelaide Oval, it's now one of the best sporting stadiums in Australia.
Phil Tarrant: Yeah. It's a great place to watch Cricket.
Simon Pressley: Absolutely. That did wonders for local confidence. Whilst the South Australian economy was still subdued, there was a real spring in people's steps for a good few years from that. Hopefully, Perth's new stadium, which is now officially opened, you will see that in the screens, you know, right throughout the AFL season, hopefully that does something.
Phil Tarrant: Springs in step or concreting steps?
Simon Pressley: I wouldn't be investing in Perth. It's good that the market appears to have bottomed out. Vacancy rates are still 5.5%. There's still a heck of a lot of stock in the market. Rents are still falling, they're not good ingredients to invest in.
Phil Tarrant: We spoke about Parramatta being ... It's a satellite city, part of Sydney but it's a big city, compared to Darwin, Darwin is a tiny town, right?
Simon Pressley: Yeah. Darwin's about 100,00 people.
Phil Tarrant: Yeah. It's like a regional hub in many ways. I hope I don't get any hate mail from that but you look at some of the regional cities there, they're just as strong as what ... In terms of population, is what Darwin will be. Hasn't had a very good couple of…
Simon Pressley: No and I'm really worried. We're going to in the first half of this year, do a research report on Darwin. It's a sad story and I'm disappointed that we haven't spoken about it. I've heard no-one mention it. Forget property for a second, Darwin's a territory in its own right. It's just as important as New South Wales, Victoria, Queens and everywhere else but I've heard absolutely nothing about it.
It's hard three consecutive years where retail trade has declined. I've never heard anyone use a recession but if that doesn't define a recession, I don't know what is. Apartments have probably dropped by about 20% in value the last couple of years. Interstate migration figures, when we look at that, they're leaving ...
Phil Tarrant: Going backwards.
Simon Pressley: The economy, when it's reported as an unemployment rate, Darwin sounds okay because it's always a low rate. The thing is, Darwin's a quite transient city. A lot of people get transferred there on a high paying salary for a three to five year contract and if that contract's not renewed, they appreciate the unique lifestyle we can have up there but then they go back to where they come from.
Phil Tarrant: Yeah. Cashed up and buy a good investment property somewhere.
Simon Pressley: Yeah and there' just no infrastructure projects. There's nothing to keep people there. The unemployment rate is still low but that's because people aren't looking for a job there, they've left. It's quite concerning.
Phil Tarrant: Yeah. It is concerning. From an investment perspective?
Simon Pressley: Look, you could have a double digit decline in the next 12 months.
Phil Tarrant: That's a crash?
Simon Pressley: Yeah.
Phil Tarrant: All right. I don't know if this has been doom and gloom. Has this been doom and gloom?
Simon Pressley: No, I don't think so.
Phil Tarrant: No. It's always a god time to invest in property, as long as you're investing in the right spot.
Simon Pressley: Yeah.
Phil Tarrant: I'm going to finished up Simon but I think one of the clear delineations and if you're tuning into this, the difference between property economics and property data, a big difference. Most investors look at property data, they don't consider property economics and it's pretty sophisticated.
Simon Pressley: The data's the stuff that's readily available online, they're called Logics Rolled Out. It's interesting, we're always keen to know, did our markets go up or down and that sort of stuff. Auction clearance rates create drama.
Phil Tarrant: Yeah. Headlines.
Simon Pressley: All the property data is, I call it the rear vision mirrors stuff, it's behind us. If you're looking to invest today, what happened yesterday and last year, is completely irrelevant. We don't have a crystal ball but the next best thing to it is, understanding all the employment related stuff.
We think it's an art, our methodologies focus on picking locations we were confident the economy was going to improve. That's not in property data. Some of that is data, it might be jobs data. It's more than unemployment rate though, I believe.
Phil Tarrant: I might get you back on the show to talk about this but just to finish up, I'm quite interested in the approach that you guys take to look at a market. Do you look at a market and then try and prove or disprove its investability, based on the overlay of all the stuff that you look at or do you say, "Here is all the stuff that's important to us."
You put it into a big box, you shake it up and it goes, "Bing, this is where you need to be looking." How does it work?
Simon Pressley: Yeah. It's a whole pile of information that's probably ... I'm happy to come back. There's probably about 20 different major factors that we look at. You're never going to have a situation, where all 20 are positive.
There's no such thing as a perfect market but it's forming an opinion about each of those. Let's call it 20 different metrics and it's either going to paint a positive, a neutral or a negative picture at the end of the day. We are crystal balling but isn't that what investing is?
Phil Tarrant: Yeah, very much so.
Simon Pressley: It's just more educated than being a DIY but the most important stuff is in the economic side of things, more than the historical property data.
Phil Tarrant: Yeah. Good point Simon. I appreciate the chat again mate. Thanks for coming back on.
Simon Pressley: My pleasure.
Phil Tarrant: You obviously like listening to Simon and I do appreciate the feedback that's coming in.
Simon Pressley: Propertyology.com.au.
Phil Tarrant: Well there we go. There's a little plug. I'll let that one go through the keeper. No, check it out. Simon, I know and I've been on his website, they provide a lot of reports and stuff. If I was you, I'd go and check them out and get some free information. It's pretty good stuff. Any questions at all for me or even for Simon, I'll pass it on. [email protected].
Remember, check us out. Like us, follow us on social media, if that's how you like to get your info. Just search Smart Property HQ and if you're not subscribing like tens of thousands of other Australians to our morning market, Intelligence Newsletter, so you're the first to know what's going on, there's plenty of great resources on it, smartpropertyinvestment.com.au/subscribe. We'll be back again next time. Until then, bye-bye.
Announcer: The information featured in this podcast, is general in nature and does not take into consideration, your financial situation or individual needs and should not be relied upon. Before making any investment, insurance, tax, property or financial planning decision, you should consult a licenced professional, who can advise whether your decision is appropriate for you.
Guests appearing on this podcast, may have a commercial relationship with the companies mentioned.