Lessons learned from 3 renovations
Investor Morgan Harris-Bushell has done three consecutive renovations in three years, ranging from simple clean-ups to major structural restorations. Find out how his strategy has changed over time and how renovations played an important role in his investment success.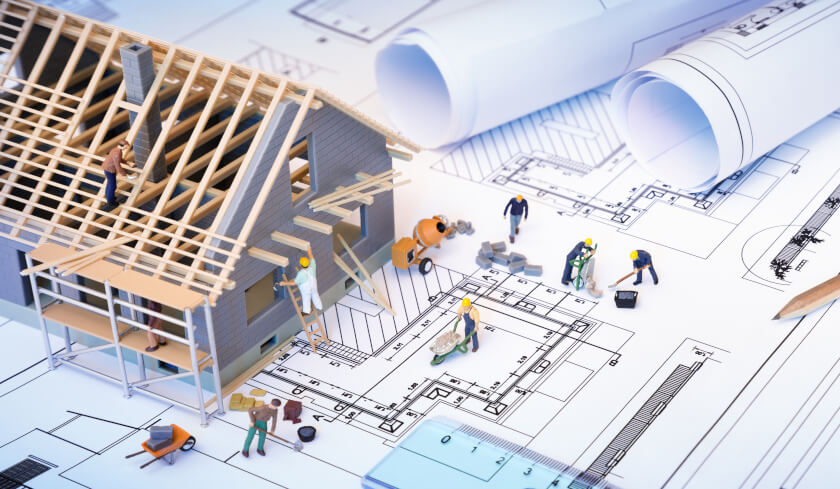 Since 2013, Mr Harris-Bushell has sought properties with good yield in order to establish a sold property portfolio.
You're out of free articles for this month
To continue reading the rest of this article, please log in.
Create free account to get unlimited news articles and more!
Five years later, all of his assets have seen significant growth in value and impressive yields of seven to 14 per cent.
One of the most common strategies he implemented through the years is 'renovation for profit'.
Except for his first property in Wagga Wagga, all of his real estate assets have gone through renovations, resulting in improvements in the overall position of his portfolio.
Get to know how he went through the renovation process for three of his properties—from the strategies he implemented to the team he surrounded himself with:
Orange: DIY renovation
For his second property purchase, Mr Harris-Bushell went regional because he didn't have a lot of money to spend after buying his first property.
The house he bought in Orange four years ago through a Housing Commission sell-off was worth $80,000. It has two bedrooms, one bathroom, and one car space. It was also badly fire-burnt.
According to him: "At the time, I couldn't really afford things that were going off in Western Sydney. I was priced out of that market, so that's when I just started looking regional again."
He planned to do renovation on the property and pull out equity from it so he could jump into a bigger market in New South Wales.
However, it proved to be harder than he thought when he realised that 'badly fire-burnt' meant that he could actually see the interior of the house from the street—the entire front facade was gone.
"After I bought it, I thought, 'What have I done to myself?' Then it just became a reality of, 'I've got to get builders lined up to do structural things. Things I didn't have skills in doing.' I focused on what I could do, which was painting, lots of cleaning," he said.
Mr Harris Bushell got his hands dirty and managed most aspects of the renovation project from start to finish. 
He spent four weeks in the property with his father—sleeping on inflatable beds and taking a shower at the local town pool to save every bit of dollar.
From knowing absolutely nothing about renovations, the young investor walked away with basic knowledge on painting, plumbing, landscaping and other trades.
He said: "Those things I learnt helped me with future projects a lot. Looking back, me and my dad still laugh and shake our heads about it and think, 'That was hard work, but it really paid off.'
While he spent $50,000 on the renovation, the property was eventually revalued at $200,000 after the project was completed and it's currently seeing 14 per cent gross yield.
"I was absolutely stoked. I thought, 'It's going to come in at cost and I'm going to be overcapitalized and I'm going to be stuck. But it came back with a great market valuation," according to the investor.
Due to the great results that he got, all of the properties that Mr Harris-Bushell purchased following the Orange house have also become renovation projects.
Kingston: engaging good professionals
The young investor's third property purchase and second renovation project was a high set property in Kingston with three bedrooms, one bathroom and two car spaces. It was a deceased estate and an 'incredibly dirty' place, according to him.
However, in contrast with his the renovation in Orange, this turned out to be his cheapest project, costing around $25,000.
"Most of it was just clearing the place out. It was just crap everywhere and we had to fill a few skips," he said.
This time, too, he didn't have to pick up a single paintbrush or work on any non-skill type of job on the property.
By engaging builders and property professionals, he did not only save time and effort but also mitigated the risk of overcapitalising.
According to him: "I learnt from Orange that it's sometimes better to use your money to be a smarter property investor.
"The only thing I really did was go get blinds. I was just up there just inspecting the property with my builder. I didn't do anything myself with this one.
"I also learnt from working in Orange that you don't just get Yellow Pages and call someone. It's better when you've got that relationship so you know for sure that they're going to do a good job and not do anything dodgy," the investor added.
The Kingston property, which was bought in 2015 at $215,000, is now valued at $320,000 with a seven per cent gross yield.
Brown Plains: unexpected costs
Following the success of the first two renovation projects, Mr Harris-Bushell continued to implement the 'renovation for profit' strategy on his fourth investment property in Brown Plains.
This time, the renovation project was a mixture of structural and cosmetic alterations.
He explained: "There was a surprise with this one. When we got into the building and started doing a bit of work, we noticed that there were some internal wires in the roof that needed to be removed."
"One of the supporting beams of the roof was very weak and water-damaged as well," according to him.
The unexpected major interior renovation cost a bit for the investor, but fortunately, he was able to cushion the blow by a simple risk management strategy that was set up even before the project started.
Mr Harris-Bushell got the property for a very good price that he can afford a sudden blow-out of around $10,000 to $15,000.
"It just so happened that there was an unexpected damage, which was unfortunate, but it was okay because I'd mitigated that," the investor said.
From a $255,000-purchase price, the property is now valued at $360,000 with a 7 per cent gross yield.
Future plans
Mr Harris-Bushell recognised that most of the important investment lessons he learned came from the experiences he gained in the renovation projects he did.
The young investor plans to continue the acquisition phase of his journey by implementing the same strategies that he has been using since he bought his first asset in Orange in 2013.
According to him: "I learnt from the Orange property I bought that it's about looking for properties that are below market value."
"Then, I will be adding value through renovating, have it revalued and use the equity to go on to the next purchase," he concluded.
Tune in to Morgan Harris-Bushell's episode on The Smart Property Investment Show to know more about the benefits he got from the extensive renovations he did on his properties.