A basic guide to building retaining walls
Retaining walls, which serve to hold back any material and prevent it from sliding or eroding away, are often seen as the simplest but most effective answer to several landscaping problems.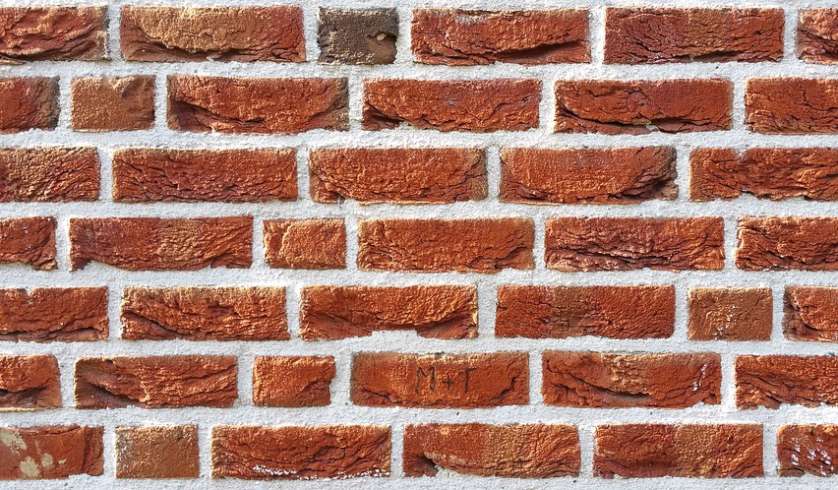 The two most common types of walls to build are functional retaining walls and decorative retaining walls.
You're out of free articles for this month
To continue reading the rest of this article, please log in.
Create free account to get unlimited news articles and more!
You can consider erecting a retaining wall for the following purposes:
Level out a sloped yard so you can add structures to the space
Aid in supporting a driveway or a pathway
Add different levels to a garden for function and decorative reasons
Add character and street appeal to a property
Whether you're building retaining walls for function or decorative purposes, experts strongly advised engaging professional builders to avoid any serious structural faults in the future.
Materials and costs
Since retaining walls often support a large amount of weight, investors must ensure that the materials to be used are high quality.
Adequate drainage must be provided because the weight of water build-up may cause a collapse, especially if the wall is improperly built, which is not only costly to repair but may also be dangerous to tenants.
According to The Reno Kings' Paul Eslick, Justin Eslick, and Geoff Doidge, stone and concrete are considered as great materials for building sturdy retaining walls.
Here are the types of retaining walls you can build based on the material used:
1. Stone and concrete walls
Stone and concrete walls are often great for decorative purposes and are regarded as one of the most durable and long-lasting options.
According to The Reno Kings: "Wet stone walls are great for structural walls and are definitely strong enough to hold large amounts of dirt. They are fixed with mortar and other fixatives."
"Dry stone walls are just placed together without any fixatives being used, so [it's] not as stable as the wet stone walls," they added.
2. Brick retaining walls
Like stone and concrete walls, brick retaining walls are likely to stand the test of time if the foundations are laid out right.
However, if built improperly, it may lead to great damage and falling bricks, which could cause extensive injury to people who fail to get out of the way.
Bricks are also often the more expensive option in materials, depending on the size of the wall you want to build.
3. Timber retaining walls
While timber is the cheapest material you can use to build a retaining wall, it may not last as long as other options.
Experts advice to make sure that the timber you will use is suitable for soil and are treated to ensure that termites won't end up eating it away.
Legislation
Under the Sustainable Planning Act of 2009, a retaining wall is classed as building work and is, therefore, considered as development. Like other development projects, they require investors and builders to follow standard regulations in order to ensure good quality.
Operational works approval is usually needed for building retaining walls, especially if excavation is required, except in the following circumstances:
The wall's total height and the height of the fill retained by the wall is no more than one metre above the natural ground surface.
The wall is not to be closer than 1.5 metres to any other buildings or walls.
You will need to submit a building application—including scale and detailed plans prepared by a draftsperson, among other requirements—if you don't meet the said criteria, and it will have to be approved by a certifier before you can move forward with the building process.
The certifier will also be the one to approve relaxation permits, which you can acquire from local councils.
Other regulations include:
For retaining walls built for domestic purposes only, the height must not exceed 600mm above ground level.
If the land is sloped and the wall is erected to remedy the fall in the land, the height must not exceed 800mm above ground level at each step, and there must be sufficient drainage lines installed; cut or fill must also not exceed 600mm above ground level.
A minimum of 900mm-distance should be implemented from each boundary and the wall must be at a minimum distance of 1m from a registered easement or sewer/water main.
Any fill transported to the property must only contain natural minerals—there must be no building or demolition waste present.
If excavation or filling must be done close to a boundary, which may affect the stability of the land, the owner or developer must give the owners of neighbouring properties a 28-day written notice advising them about the work that will be done in the area.
Legislation on retaining walls may differ slightly from state to state, so to ensure that you are complying with the set guidelines, contact the local council and find out what your rights and responsibilities as an investor are.
Building process
Once you have done your research, chosen your materials and made sure that you have complied to the state's guidelines, here are the simple step-by-step guide to building a retaining wall:
1. Prepare the groundwork
A straight wall will require setting pegs and placing a string line across the area. On the other hand, if you want to build a curved wall, you will have to 'lay out the desired curve by marking on the ground with string and a peg attached to the centre of the curve so it helps you create the arc effect you're after', according to The Reno Kings.
2. Scrape away the grass and dirt to mark the area.
3. Dig a trench around 25cm deep and 60cm wide.
The Reno Kings said that, basically, the height of the wall should be equal to or less than half the base.
4. Add gravel and medal dust or 25mm sharp sand—fill the trench to around 15mm from ground level.
To ensure that the gravel bed is as level as possible, The Reno Kings advised compacting the gravel and sand and use a spirit level at intervals.
5. Lay the base blocks
The first layer is the most important, according to The Reno Kings, so make sure to check that everything is straight or following the desired curve.
6. Backfill the front of the first layer with gravel and dirt by at least 100mm to prevent movement in the future.
7. Add layers and backfill and compact as you go.
Final advice
Whether you plan to do it by yourself or engage professionals, building experts highlighted the importance of getting high-quality materials and services to avoid any future damages that may require more spending.
Follow the guidelines set by the local council and obtain quotes beforehand to avoid overcapitalising.