Short-term letting reforms: Where to from here?
Now the dust has settled a little, here are my thoughts about the short-term letting reforms targeting property investors.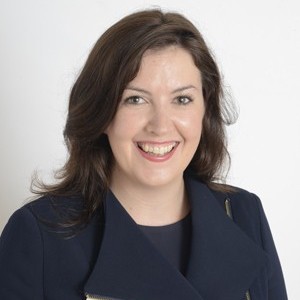 For anyone who is in the short-term letting space, this was highly anticipated, along with some nail biting on the outcome, and what's going to happen.
You're out of free articles for this month
To continue reading the rest of this article, please log in.
Create free account to get unlimited news articles and more!
There was a big gulp when they announced the three major changes, and it was a bit hard to swallow at first. Essentially, short-term rentals are now 100 per cent legal, but there's some restrictions:
1. The NSW government will impose a 180-day cap out of 365 days of the year, of an owner letting their property out for holidaying;
2. Strata corporations have the power to ban Airbnb in their buildings for investment properties only, but not for owner-occupied residents in the building who want to let their bedroom or whole apartment out.
Strata can override the bylaw to not allow holiday-letting in the building, but cannot override an owner-occupied resident letting their apartment for up to 180 nights of the year; and
3. There is a two-strike policy for hosts or guests; if they commit two serious breaches of the code (still to be known), they'll be banned from using Airbnb and other similar platforms for five years, and placed on a blacklist register.
The fines can be up to $1 million for businesses in breach and up to $200k for owners.
Where to from here?
We're not going to know anything until policy details are released, so it's important to be asking some questions and try to answer them ourselves:
1. Is there any way around the limit on the number of nights capped?
I think there will be, and this will ultimately reside with council; it'll be based on a DA. It'll effectively turn the resident into a "serviced apartment"-style accommodation.
2. How is government going to regulate/police the 180 nightcap? They haven't given a timeline as of yet, on the 'start date' of this and how this will be overseen.
In other international cities, they give notices like in Berlin, or create a registry that homeowners need to sign up for like in Japan. It is still not clear how this will work. This will unveil in the coming months as the policy terms are released.
3. If strata restrict landlords by banning Airbnb in a block, does that mean owners won't be allowed to let out their apartment, even if they are an owner occupier?
The by law can only be enforced on full time investment properties. If an owner is occupying the premises and it's their place of residence, the by law does not apply to them, and 75 per cent of the strata committee needs to vote for this by law to be in place.
Recommendations for investors
The most important thing for investors to do right now is to hold tight and don't panic; continue what you're already doing.
It may be at least 12 months before any actual policy is implemented and enforced, with policy details expected to emerge in the coming months, so investors will have plenty of time to prepare.
To make sure investors abide by these new reforms, an idea is to partner with a holiday rental company that has a full real estate licence to ensure that they are able to continue doing holiday let for the 180-night cap, but then are able to secure a three to six month let for the remainder of nights throughout the year (they need to be licensed to do this).
If you are planning on purchasing an investment property for holiday let, choose carefully on the location and make sure you talk with your strata around the current bylaws in place for short-term rentals.
Ask questions and lots of them prior to purchasing around: if they are having issues in the building with this type of thing and if they are planning on changing the bylaws against short-term rentals.
Get advice from your lawyer around purchasing property and your primary place of residence, to see if you can use it as an option moving forward to carry out the holiday let.