How this investor bought 15 properties in 10 years and why he doesn't recommend you copy him
Rasti Vaibhav has built a portfolio of 15 properties over the last 10 years, but he's cautious about recommending others to follow the exact footsteps that got him there.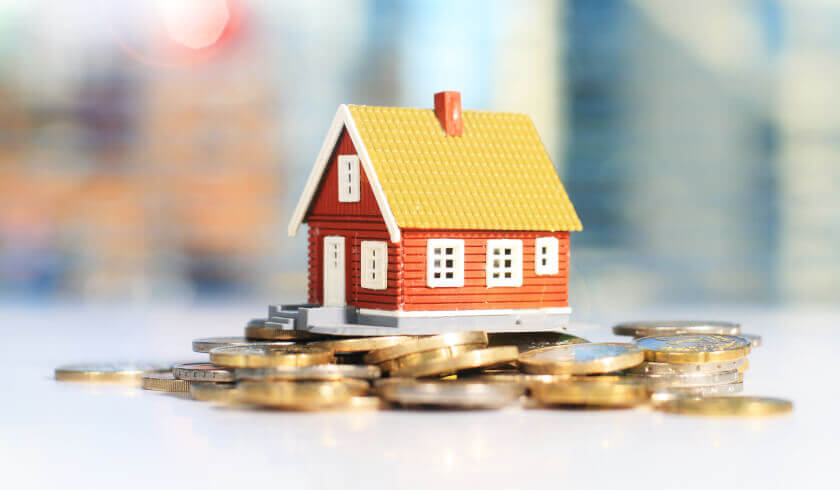 For many investors and home owners, being in the right place at the right time is often a big part of successfully buying into the property market. Even if it rarely represents the whole story, buying the right property at the right time can make the difference between a winning investment strategy and the alternative.  
You're out of free articles for this month
To continue reading the rest of this article, please log in.
Create free account to get unlimited news articles and more!
For Rasti Vaibhav, good timing was only part of what helped propel him from one to 15 properties in just 10 years. 
Mr Vaibhav's journey into property investing began in 2011. 
While the momentum around property investing was largely lost in the aftermath of the financial crisis, Mr Vaibhav saw this as an opportunity. 
"People were really challenging why I'm actually going for investment property at that point of time," he said on a recent episode of The Smart Property Investment Show. 
An architect turned IT professional, Mr Vaibhav changed careers in 2010 when he began working with Westpac as an equities analyst. 
About six months into his new career, he began to think more strategically about Australia's property market. 
"Being a Sydneysider, I really wanted to remain close to Sydney, so I actually went to Newcastle."
He ended up buying a piece of land in an estate called Sanctuary, located in the Fletcher suburb. 
According to him, "all up, including the interest payments and whatnot, it cost us $440,000".
But how he got there is what's interesting. Namely, Mr Vaibhav did something financial advisers often advise against, he borrowed against his credit card. 
All up, he managed to run $90,000 in credit across four cards by taking advantage of a zero per cent balance transfer rate.
Looking back, Mr Vaibhav said that it's an exercise that "I wouldn't recommend to anyone".
Thankfully, it all worked out. Mr Vaibhav said this debt "came out very quickly" once the property was built and refinanced.
Mr Vaibhav's second property purchase came just two years later – an off-the-plan unit in Campbelltown bought for approximately $335,000. Today, he said, it's worth around $510,000.
It was at this point that Mr Vaibhav decided to pivot his strategy. Instead of new properties, he started to seek out the bargains. 
But having exhausted all his borrowing capacity, Mr Vaibhav had to rely on the equity of his growing portfolio.  
"I realised that the best way to make money is to buy well and not really pay [a] premium," he said.
In 2015, he made his third property investment in the Blacktown suburb of Dharuk.
Bought at approximately $386,000, Mr Vaibhav said that this property is now valued at $710,000.
Wanting to shake things up again, Mr Vaibhav started looking for renovation projects and ways to up the value of the properties in his portfolio. 
This led him to the Central Coast and the suburb of Halekulani, where he acquired his third property for $308,000 in 2015.
When it came to renovating this particular property, Mr Vaibhav said that he followed a very simple strategy, taught to him by Cherie Barber. 
"We went with the simple strategy of only putting 10 per cent from our pocket.
"Any more and the costs begin to eat into your margins," Mr Vaibhav said.
At this point of his journey, the rural appeal caught his eye. Namely, with subsequent acquisitions, Mr Vaibhav ventured interstate to Queensland's Logan, or more precisely, the suburb of Loganlea. 
"By the end of 2017, the last quarter alone we bought three properties in Moreton Bay and Ipswich," he recounted.
After venturing across the Sunshine State, regional NSW towns like Goulburn became his focus.
Looking back on his decade-long investment journey, Mr Vaibhav revealed he started with his end goal in mind.
In the beginning, he thought about the sort of passive income he would like to generate from his property portfolio and then worked backwards to arrive at his unique investment strategy. 
"My number that came out around then was working out at about $150,000.
"As long as we can manage to sustain that portfolio with our savings or the cash flow that we are generating out of it, it's a matter of time that the portfolio will grow," Mr Vaibhav said.
"So, my idea was that if I build a $5 million portfolio, let it grow by 80 per cent or so, that gives $9 million. Once I get to that stage, whether it takes six years, eight years or whatever years, whenever it gets there, I will be able to de-leverage and live off my fully paid-off debt-free portfolio," he explained.
As for the benefits of diversification, Mr Vaibhav is confident that he is on the right track.
"People say that you're putting a lot of eggs in one basket because I'm almost fully, I guess, investing in properties. But what I do say is that I'm actually watching this basket very closely," he said.
"Diversification for the sake of diversification is not diversification. It's more about just getting into the unknown. I'm still to see or hear anyone who understands the basics or the fundamentals of bitcoin, as an example. Yes, people are making money, so be it. I'd rather go comfortably and sleep through the night."