How can you try to ensure your tenants don't get behind on the rent? Lisa Indge suggests some preventative measures
Prevention is always better than cure when it comes to rental payments, so make sure your property management company does the following:
•    A thorough reference check on any applicant including assessing any previous or current rental ledger. It is our experience when obtaining a verbal rental reference that agents giving the reference do not actually check the tenant ledger before stating that the tenant pays on time.  Its common that a tenant can be up to two weeks in arrears and/or commonly late with their rent and the agent will still say they pay on time. A ledger is a clear record of when the rent is due and when it was paid.  A copy of the rental ledger should ALWAYS form part of a good tenancy application.
•    Make sure they direct debited from the tenants account.  This weeds out prospective tenants who cannot manage their cash flow as they will be unwilling to commit to a direct debit arrangement.
•    Make sure they communicate the expectation during the induction process that rent is to be paid on time and that arrears will not be tolerated.  Your property manager should advise the tenant before they sign the lease that they are signing a legal document in which they agree to pay their rent on time.  It is in their interests to have a clean ledger showing consistent payments on time.
Once the tenant has signed the lease and is occupying the property they will then be required to commit to a regular payment. In the first instance your agent should contact the tenant in writing when they are in arrears by three days to remind them of their obligation and request immediate payment.  In the case of direct debit the agent will be aware of a failed payment within 2 days of the rent due date.  The tenant will be charged a failed payment fee which is a further deterrent for allowing a payment to fail.
Sometimes good tenants who have always paid on time suddenly or slowly change their payment pattern.  This can happen for a number of reasons:
-    Loss of employment
-    Family stress such as separation
-    Illness
-    Unforseen expenses such as legal or medical
-    Poor cash flow management
The first thing to do is have your agent speak to the tenant in order to understand if this is a temporary situation or a more serious and long term circumstance.  When the tenant is willing to communicate this makes things so much easier to assess.  
In this discussion we are of course looking for a tipping point.  The legislation in NSW allows for a Termination Notice to be sent on the fifteenth day that the tenant is in arrears.  This gives the tenant 14 days notice to vacate the property or rectify the arrears in full or enter into a payment plan.  Four days postage must be allowed for if being posted or the Termination Notice can be delivered to the tenant or the mail box at the property.
In any case our policy is to recommend an application to the Consumer, Trader and Tenancy Tribunal for eviction if a tenant is issued with 3 termination notices in a six month period.  This is on the basis of continued and persistent arrears in accordance with Section 89.5 of the Residential Tenancies Act 2010.  
This is a new clause in the legislation and is very much to the landlords benefit.  We have found this to be an extremely useful clause that allows us to negotiate with a tenant to have arrears paid in full and also to manage a tenant out of the property.
No allowance for compassion has been made here however this should be considered in each individual case.  As property managers we understand that some circumstances are beyond a tenants control but we must also consider that arrears can cause huge stress to owners too. We advise within the bounds of reducing the owners risk and in accordance with the legislation.  
Lisa Indge is managing director of Let's Rent – The Property Management Specialists
Contact this Blogger Immediately
About the Blogger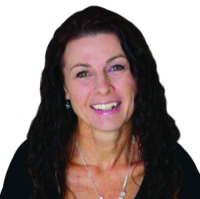 A combination of property and financial experience that spans more than twelve years ensures that Lisa is well equipped to manage your investment.
Lisa has a particular talent for negotiating deals in tricky situations and focuses on achieving great results for every single client. Her patient but decisive manner means she enjoys working with both owners and tenants and is happy to help resolve any issue.
She offers constructive and accurate advice to her clients and always follows up any queries.
As the Managing Director of the business, Lisa also concentrates on business planning and development for the company. She is always looking at industry innovation in order to keep Let's Rent at the forefront of the property management sector.
Top Suburbs
Highest annual price growth - click a suburb below to view full profile data:
latest news