Investing in apartments or units is a financial decision a number of Australians are making. It might initially seem hassle free until you come across, what I call, every unit owner's worst nightmare - the tenant from hell.

Blogger: Andrew Staehr, Archers Body Corporate Management

It takes just one of these bad tenants to turn a happily humming investment into a potentially serious financial liability. And the problems can be exacerbated when the tenant from hell is in a unit complex because of the close proximity of all occupiers.
They're the subject of current affair exclusives and instantly leave property owners cringing at the thought of holes in newly rendered walls, wild parties and missing rent payments. What the current affair programs also demonstrate time and time again is the effort it can take to evict these rowdy renters – those with the potential to damage your investments and rack up costs that you alone must foot.
There are two strategies for protecting your investment property from these financial liabilities - prevention and management.
To prevent unruly renters from signing a lease, here are a few tips for choosing the right tenant:
•    Check references – Request a verifiable reference from the prospective tenant's previous landlord. However, remember that these are easily faked so you should always follow up the reference with a phone call.
•    Trust your instincts – If the tenant's references are fine but you're still unsure about the individual, listen to your gut feeling. If you'd be uncomfortable doing business with them, keep looking.
•    Always take a deposit – This is one of the most important ways that you can protect yourself and your investment. You should not hand over the keys to your property until you receive it.
•    Consider credit checks – this is particularly helpful in identifying previous debts and assessing whether a tenant is likely to pay their rent.
Investors might find themselves purchasing a property where a problem tenant already resides. In this case you may have limited powers in evicting problem tenants depending on the lease and tenancy agreement, however there are ways to manage and control the situation.
Most bodies corporate are able to control unruly tenant behaviour, to some extent, through their by-laws. It's important to be patient, whilst it isn't always the simplest or fastest process, vigilance and persistence will pay off.
Remember these tips when faced with the tenant from hell:
•    Meet with your body corporate managers, to understand their role.
•    Owners should report a breach of by-law to the body corporate immediately.
•    Contact the body corporate managers so they can contact the unit owner or their agent to have a Notice to Remedy Breach issued.
•    Monitor the breach. If it isn't rectified, the tenant may be asked to vacate.
•    Ensure that accurate records of each breach are kept for possible future action.
About the Blogger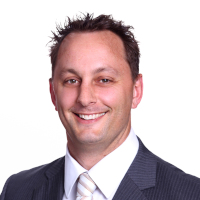 Andrew has been involved in the property management industry since 1999 and has worked for Queensland's most respected body corporate and strata management firm, Archers Body Corporate Management since 2002. He is an expert on all operational matters concerning body corporate and strata title communities.
Andrew is a regular media commentator on topics of interest to residents, investors, owners and managers of body corporate properties. He holds a Certificate IV in Body Corporate Management, is a Member of Strata Community Australia (SCA), the Urban Development Institute of Australia (UDIA) and the Australian Resident Accommodation Managers Association
Top Suburbs
Highest annual price growth - click a suburb below to view full profile data:
latest news