Units, apartments and townhouses can present a great opportunity for investors looking to expand their property portfolio and for new investors looking to dip their toes in the world of strata.

Blogger: Andrew Staehr, Archers Body Corporate Management

Noise is a constant cause of debate between tenants, on-site managers, owners and bodies corporate which is not surprising given that the space between neighbours in strata buildings can be measured in inches instead of metres.
Unwelcome noise can come in many forms, including excessive furniture scraping and banging, parties, rowdy tenants and noisy pets. In addition to tenant noise, a complex's restaurant or bar can also contribute additional disquiet.
The proximity of neighbouring units and apartments means owners must take additional steps to minimise noise disturbances caused by tenants. Although it can be difficult to control your tenant's behaviour, you can control the insulation of your property and the way in which you handle noise complaints.
On-site managers or managing agents can often help keep the peace and keep you informed of any excessive noise coming from your tenants. They can liaise with you to issue a breach notice should it be necessary, and can handle the situation by talking to the tenants and giving them warnings or tips for reducing their noise levels.
If noise is an issue, you can also report it to the body corporate. Strata schemes have rules regarding noise and creating a nuisance to other occupiers and the body corporate can direct you to the best course of action.
If you have trouble with noisy tenants in your property, here are some tips to manage:
•    If your unit has tiled or wooden flooring, make sure a proper noise insulation is installed beneath it
•     If your unit is furnished, place felt on the bottom of furniture like tables, chairs and other items that are constantly moved around to muffle any scraping or banging
•    Talk to your building's on site manager or managing agent  to discuss a strategy for reporting and managing noise complaints
•    Contact the body corporate if it's a serious matter and you believe your tenant may be breaking the by-laws of the scheme
About the Blogger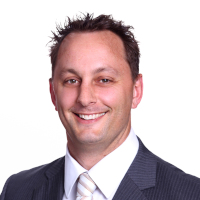 Andrew has been involved in the property management industry since 1999 and has worked for Queensland's most respected body corporate and strata management firm, Archers Body Corporate Management since 2002. He is an expert on all operational matters concerning body corporate and strata title communities.
Andrew is a regular media commentator on topics of interest to residents, investors, owners and managers of body corporate properties. He holds a Certificate IV in Body Corporate Management, is a Member of Strata Community Australia (SCA), the Urban Development Institute of Australia (UDIA) and the Australian Resident Accommodation Managers Association
Top Suburbs
Highest annual price growth - click a suburb below to view full profile data:
latest news