Your tenants are crucial to maintaining cash flow, so what are the most common gripes that cause tenants to move on?

Blogger: Lisa Indge, managing director, Let's Rent 

Eight years ago, we decided that part of our company mission statement would be to treat tenants with respect and to introduce increased service levels. There were a couple of reasons behind this.
Firstly, I had seen tenants treated very poorly by other agencies and felt this was fundamentally inappropriate.
Secondly, happy tenants communicate with their property manager and allow access for routine inspections, repairs and also to relet the property. Access for reletting is very significant as this can save on vacancy costs.
I've dealt with tenants for many years and I can safely say these are the top five complaints: 
1. DISRESPECTFUL TREATMENT 
Nobody likes to be treated badly and it is the worst way to start a relationship with your tenant. When choosing your property manager, ask how the agency handles complaints and request examples. You should also ask how they induct tenants.
2. BEING IGNORED
All tenant communications should be responded to, even if it's 'No, sorry, the owner is not prepared to install a new kitchen'. This comes down to maintaining positive relationships with your tenants for your own benefit – and it's really just common courtesy.
3. BAD HANDLING OF MAINTENANCE
It's a property manager's job to ensure maintenance requests are processed quickly and in line with instructions. The reality is that these requests are often ignored or take far too long to be actioned.
When choosing a property manager, landlords should ask whatt their maintenance procedure is, including expected timings for repairs to be completed. This is a massive issue for tenants and landlords.
Both property managers and owners have a responsibility to act when a repair is reported.
4. LACK OF NOTIFICATION
It's so easy to send a quick email to the tenant to let them know that their maintenance request has been approved and the tradesperson will be in contact to arrange access. Despite this, it's not a common experience for tenants.
When there are more complicated issues that take time and perhaps involve several inspections seeking quotes, tenants need to be provided with information relating to progress and approval.
5. RENTAL INCREASES
Rents go up, but it's sometimes how the agent deals with this that dictates the tenant's next move. If the agent has a good rapport with the tenant and gives them a call to explain an increase is being processed, providing examples of comparable rentals, it may be that the tenant will just accept it and sign up for another year.
Some tenants will vacate a property due to one or several of these reasons and in all cases, this will cost the investor money.
I'm not suggesting you maintain your current rent levels just to keep a tenant who is less than ideal, but reletting costs – including vacancy – can set you back anywhere from one and a half weeks' rent to four weeks' rent. If you do have a great tenant, your agency should be acting in your best interests by servicing that tenant in accordance with your needs.
Read more: 
5 ways to buy property on a modest income
Why paying off your home with your salary is a waste of time
4 ways to find a bargain property
How to understand property data
How to start investing without a plan
Increasing the rent for your investment property
Contact this Blogger Immediately
About the Blogger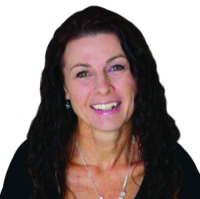 A combination of property and financial experience that spans more than twelve years ensures that Lisa is well equipped to manage your investment.
Lisa has a particular talent for negotiating deals in tricky situations and focuses on achieving great results for every single client. Her patient but decisive manner means she enjoys working with both owners and tenants and is happy to help resolve any issue.
She offers constructive and accurate advice to her clients and always follows up any queries.
As the Managing Director of the business, Lisa also concentrates on business planning and development for the company. She is always looking at industry innovation in order to keep Let's Rent at the forefront of the property management sector.
Top Suburbs
Highest annual price growth - click a suburb below to view full profile data:
latest news