Each week I review numerous sources from housing reports to news coverage to uncover trends within Australia's property markets. This week I'll be focusing on workforce updates, trade surplus, AIG Services Results and monthly building approvals.

Blogger: Troy Gunasekera, national manager, The Property Club

Labour / workforce updates
The Australian Bureau of Statistics released some interesting information this week, showing there was a huge gain in just over 80,000 full-time jobs. While some part-time jobs got cut, there was a total of just over 47,000 new positions created!
This is the highest gain in 22 years and the second-highest monthly growth on record! These job gains, not surprisingly, were led by Queensland and New South Wales. This is on the back of some really positive information that has come through from our nation's two major supermarkets.
•    Woolworths said it would open 108 new stores in 2014 and 2015 to create 6,981 jobs.
•    Coles has unveiled plans to invest $1.1 billion over the next three years building 70 new supermarkets and creating more than 16,000 jobs.
The capital investment program, which was unveiled by outgoing Coles Managing Director Ian McLeod in Canberra on Wednesday, represents a significant step up in Coles' expansion plans, and confirms the role of the retail sector as a significant source of jobs growth over the next few years.
Mr McLeod said Coles' new store expansion plans would create almost 8,500 full-time equivalent retail jobs, as well as more than 8,200 construction jobs over the next three years.
Trade Surplus
Also this week, The Australian Bureau of Statistics reported a massive trade surplus of $1.4 Billion. Resource exports are still increasing, meaning our economy is gaining strength!
AIG Services Results
The Australian Industry Group (Ai Group) is a peak industry association in Australia which, along with its affiliates, represents the interests of more than 60,000 businesses in an expanding range of sectors. These sectors include: manufacturing, engineering, construction, automotive, food, transport, information technology, telecommunications, call centres, labour hire, printing, defence, mining equipment and supplies, airlines and other industries.
These businesses which Ai Group represents employ more than 1 million people. AIG reported a large increase in growth for the month - the highest reading since March 2008! According to the report, the sectors which drove the growth were finance and insurance and health and community services – positive signs!
Monthly Building Approvals
And finally building approvals – recent Australian Bureau of Statistics results show that as per the graph below, Monthly Building Approvals are currently at their highest point in the past 10 years!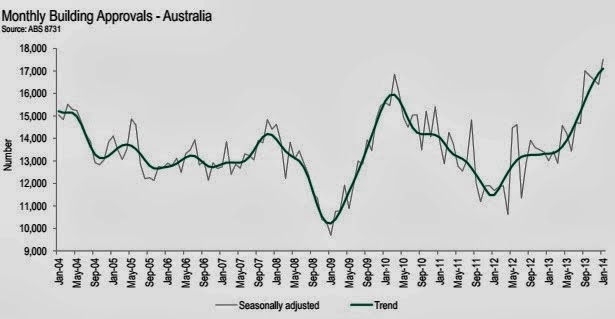 All in all, we are still experiencing very positive conditions for not only property, but the economy in general. Don't miss out in the opportunities available!
Happy Investing!
---
About Troy Gunaskera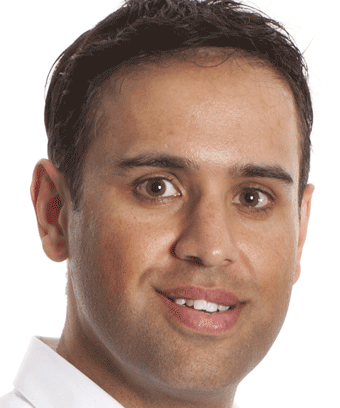 Troy Gunasekera is the National Manager of The Property Club, Australia's largest independent property group guiding members of all ages to become financially independent through investing in property.
With his wife, Troy has an impressive portfolio of properties worth over $5m diversified across Australia. His own investments are the result of his continual research into the latest developments in property finance, interest rates and property markets Australia wide.
[email protected]" data-mce-href="mailto:[email protected]">[email protected]
Thank you.

Your enquiry has been sent to a local Aussie Mortgage Broker.

We will be in contact with you shortly.
Opps.

error occurred.
Unfortunately Aussie cannot attend to your home loan related enquiry at this stage as you must be a citizen or permanent resident.
Do you need help finding the right loan for your investment?
What Aussie do for you:
Give expert mortgage advice to help you find great investment loan deals
Help you maximise return by lowering financing costs
Save you time and effort by helping with the paperwork

Top Suburbs
Highest annual price growth - click a suburb below to view full profile data:
latest news