Investors keen to cash in on a hot property market often look to sell some of their assets, but things don't always go to plan. Here are five possible reasons why.
Blogger: Chris Gray, CEO, Your Empire 
The house wasn't priced correctly. People are emotionally attached to their own houses, especially if they've lived there for a long time, which often leads them to thinking it's worth more than it is. You need to take a step back, look at it unemotionally and get the opinions of independent experts in order to know its true value and set a realistic price.
You hired the cheapest agent. The agent that charges the cheapest commission can be the most expensive agent in the long run, as they often don't get the highest price and sometimes can't even close the sale. Paying an extra $10-$20,000 for the best agent gives you a better chance of a sale on auction day, and can often result in your house selling for $50,000 or even $100,000 more than what a cheaper agent could achieve.
The house wasn't presented in the best light. Unfortunately, your taste in decorations or furniture isn't what everyone else likes. If you're moving out of the house, you need to emotionally move out of the property at that instant – not after the property is sold. Take advice from your agent around what decorations to use and whether your furniture needs to be replaced with styled alternatives, as it could be a reason as small as this why your house didn't sell.
No-one knew it was for sale. You can't sell a secret. Many people think that by uploading their property onto a website that offers 'for sale by owner' listings, their house will sell, however, a lot of these sites have very little traffic. If you want to maximise your chances of selling your property at the highest possible price, you need to try every marketing tool available: online, print, main listing websites, agent websites and social media.
You attended all the open-for-inspections. Many home owners want to keep across what the agent does and what the buyers are saying, so they attend every open-for-inspection and pretend not to be the owner. However, they stand out like a sore thumb and it really puts the buyers off. Buyers don't feel comfortable speaking openly with the agent when the owners are there, and would rather walk away than try to have a quiet word.
About the Blogger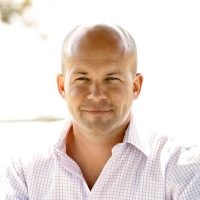 Chris Gray is one of Australia's leading independent property experts, hosting "Your Property Empire" on Sky News Business Channel, and previously the Financial Judge on Channel 10's The Renovators and the Property Expert on Channel 9?s MyHome TV .
Chris' knowledge comes from being a qualified accountant, mortgage broker and buyers agent, but more importantly from having personally invested in property from the age of 22 and having semi-retired from the age of 31.
He is the founder and CEO of "Your Empire", a specialist property buyers agency which builds property portfolios for time-poor people – searching, negotiating, renovating and managing property on their behalf, providing an insight into market conditions and buyer and seller sentiment.
Thank you.

Your enquiry has been sent to a local Aussie Mortgage Broker.

We will be in contact with you shortly.
Opps.

error occurred.
Unfortunately Aussie cannot attend to your home loan related enquiry at this stage as you must be a citizen or permanent resident.
Do you need help finding the right loan for your investment?
What Aussie do for you:
Give expert mortgage advice to help you find great investment loan deals
Help you maximise return by lowering financing costs
Save you time and effort by helping with the paperwork

Top Suburbs
Highest annual price growth - click a suburb below to view full profile data: