Here are seven steps to follow to ensure you secure the right home or investment property in a booming market.

Blogger: Chris Gray, CEO, Your Empire 
There is no doubt that the property market is heating up in many parts of Australia. Consequently, this has resulted in more buyers pushing the price up as well as more sellers choosing to go to auction rather than selling. Here's how you can succeed despite the market conditions. 
1) Secure finance pre-approval
It's imperative that you get pre approved for finance so you know exactly how much you can afford to pay for a property. So many buyers waste valuable time looking at properties they can't afford, and then in a rising market even the properties they could afford have now become out of their reach.
2) Know what you want and be realistic
Create a checklist to ensure that you recognize the right property when it comes around. List out all the essential must have's and what's optional. There's got to be some flexibility as none of us can afford the perfect house in the perfect location as it always comes at too high a price. If you get too picky you'll miss what you wanted and then next time round it will be at a higher price. Be realistic and you'll find that dream property before you know it.
3) Do your research
The best way to gain accurate expectations about the price of various properties is by going and seeing lots of open houses, and making sure you track what price they sold for. At the auctions note whether it's a one off high price with 2 competitive neighbours pushing the price up, or if there's 10 or more people all bidding seriously as that will give you a better idea of market price.
4) Compare like with like
When you go to the inspections make sure you get the size of the property (internal and external), the strata fees, likely rent and other important numbers so you can ensure that you're comparing like with like. Seeing 10 open houses a day can lead to you getting confused when you're looking back at the details a few weeks later – construct a simple spreadsheet and then compare what the agents were quoting to what it finally sold for.
5) Retail today = wholesale tomorrow
While we all want to bag a bargain, it's not always possible and especially in a rising market. Paying a fair price for a property today can be the same or even cheaper when compared to buying at a discount tomorrow. Tomorrow often never comes and if you do find a bargain, it may be in six months time when the property has gone up $50k which far outweighs your $20k discount.
6) Accept that the market moves quicker than you can save
It's tough saving for a deposit, especially when you're young and starting out. Whilst it's a good practice to get into, properties often rise in a boom faster than you can save. So even if you have to pay lenders mortgage insurance (LMI) it maybe better to buy now with 10% deposit than wait until next year when you have 20%.
7) Know what to do at auction
You have to be 100% sure of what the property is worth to you and you have to feel comfortable bidding against others. Go to as many as you can before and see how the professionals bid compared to the public. Consider getting a friend or hiring someone to bid on your behalf if you're unsure – it might cost a fee but it takes the emotion out of it.
Overall, you need to remember that action is the key in a moving market, and you've got to re-set your expectations every few weeks as prices and opportunities change. It's never going to be 100% perfect before you buy, so get as confident as you can and then make a move. 
About the Blogger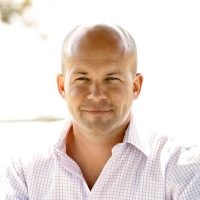 Chris Gray is one of Australia's leading independent property experts, hosting "Your Property Empire" on Sky News Business Channel, and previously the Financial Judge on Channel 10's The Renovators and the Property Expert on Channel 9?s MyHome TV .
Chris' knowledge comes from being a qualified accountant, mortgage broker and buyers agent, but more importantly from having personally invested in property from the age of 22 and having semi-retired from the age of 31.
He is the founder and CEO of "Your Empire", a specialist property buyers agency which builds property portfolios for time-poor people – searching, negotiating, renovating and managing property on their behalf, providing an insight into market conditions and buyer and seller sentiment.
Thank you.

Your enquiry has been sent to a local Aussie Mortgage Broker.

We will be in contact with you shortly.
Opps.

error occurred.
Unfortunately Aussie cannot attend to your home loan related enquiry at this stage as you must be a citizen or permanent resident.
Do you need help finding the right loan for your investment?
What Aussie do for you:
Give expert mortgage advice to help you find great investment loan deals
Help you maximise return by lowering financing costs
Save you time and effort by helping with the paperwork

Top Suburbs
Highest annual price growth - click a suburb below to view full profile data:
latest news