Here's how to ensure you secure your dream home or investment property before it goes under the hammer. 
Blogger: Chris Gray, CEO, Your Empire 
Auction day is always very stressful, especially if you have already set your heart on buying the property. Better properties in better suburbs often sell before auction, so how can you guarantee that you'll secure that perfect property?
1. Know what you're looking for
Firstly, you need a clear picture of what you are looking for. A defined plan means that you are more likely to find what you want. If you have too many options, you might never make a decision.
2. Make sure you know what you're buying 
Once you've found your property, a building inspection is imperative to ensure that there are no hidden problems you will have to repair down the track. You also need a strata inspection when buying a unit and pest inspection when buying a house. These give you a clear idea of any works that you need to add to your budget.
3. Get pre-approved for finance
Buyers can spend months looking for properties only to have their mortgage application knocked back. It all ends up in frustration, which can lead to a 'reactive' decision on the wrong property. If you get pre-approved for finance and tell your bank or mortgage broker the type of property you want to buy, there should be no surprises down the track.
4. Be confident about what it's worth
Many buyers make emotional decisions when they find their dream property. As a professional buyer, I have been buying similar property in the same suburbs for over 10 years. Even though I have a good idea of what a property may be worth, I still pay an independent valuer every time I bid.
5. Get friendly with the agent
As the key contact between sellers and buyers, agents are the first to be aware of properties for sale. How will you be made aware of deals unless you make contact with the agent? You need to persuade the agent that you are serious about buying and can make a quick decision, followed by a signed, unconditional contract. Also, make sure they know you are pre-approved for finance.
6. Make an offer
In order to buy before auction, you have to make an offer. Unconditional offers (that are not subject to finance, building inspections etc) are always appealing to vendors, as they are serious. To ensure yours is accepted, you will need to have a conversation with the agent to discuss the vendor's expectations. Do they want a long or short settlement, or to extend their stay in the property?
7. Silent sales
Not all properties get advertised on the market. Some vendors need a quick sale while others may not need to sell but are open to offers. The better you know the agents, the more likely you will hear about silent sales, as agents often take a property to their closest contacts before the general public.
8. Use a professional buyer
Successful property buyers will look at around 100 properties in the area they are interested in, as well as conducting secondary research, before making a decision. If you're busy, it can be hard to dedicate the time to buying a property. Vendors use professional agents to negotiate for them, so why can't the buyer? Professionals make the process easier and can secure a better deal.
About the Blogger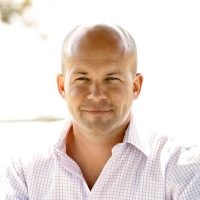 Chris Gray is one of Australia's leading independent property experts, hosting "Your Property Empire" on Sky News Business Channel, and previously the Financial Judge on Channel 10's The Renovators and the Property Expert on Channel 9?s MyHome TV .
Chris' knowledge comes from being a qualified accountant, mortgage broker and buyers agent, but more importantly from having personally invested in property from the age of 22 and having semi-retired from the age of 31.
He is the founder and CEO of "Your Empire", a specialist property buyers agency which builds property portfolios for time-poor people – searching, negotiating, renovating and managing property on their behalf, providing an insight into market conditions and buyer and seller sentiment.
Thank you.

Your enquiry has been sent to a local Aussie Mortgage Broker.

We will be in contact with you shortly.
Opps.

error occurred.
Unfortunately Aussie cannot attend to your home loan related enquiry at this stage as you must be a citizen or permanent resident.
Do you need help finding the right loan for your investment?
What Aussie do for you:
Give expert mortgage advice to help you find great investment loan deals
Help you maximise return by lowering financing costs
Save you time and effort by helping with the paperwork

Top Suburbs
Highest annual price growth - click a suburb below to view full profile data:
latest news