Property investment is a passion of mine and I enjoy sharing our story with property investors across the country.
I've just returned from the Melbourne Home Buyer and Investor Show where I presented our Investment in Action session, focusing on two properties in our portfolio: our four-bedroom property in Cambridge Park, NSW and our two-bedroom apartment in Mount Druitt, NSW.
These two properties are representative of many of the properties in our portfolio and the strategy we use to create wealth through property investment – we identify, negotiate and purchase under-market-value properties with upsides for continual sustainable capital growth over time.
In line with this we're also seeking properties that deliver a rental yield to support, where possible, a cash-neutral or positive cash flow position.
They're not always easy to find and we use the services of a buyer's agent to help us.
And our portfolio is a strong one with a great equity position. We're working on increasing its cash flow now, using a number of levers, which include lifting rents, reducing debt or blending the portfolio with properties that offer a better cash flow position.
Good property investment occurs when you purchase a property that will go up in value over time
It's a fine balance and something that is ongoing. In consultation with our accountant recently we identified the need to add properties to the portfolio that delivered stronger cash flow. It's something we're conscious of and this will influence our strategy moving forward for the immediate period when considering and assessing new buying opportunities.
However it's good to sometimes be opportunistic, and this is reflected in our latest portfolio purchase.
Instant equity
While we're currently seeking properties and locations that deliver strong cash flow as part of the strategy to grow our portfolio, I'm responsive to opportunities where I can get a quick equity win. I'm referring to the equity gain at time of purchase, or as some might call it, instant equity.
This is achieved when you buy a property at below market value – ie. where the valuation of the property exceeds the purchase price.
While this might sometimes be in the realm of $10,000–$20,000, at times it's possible to achieve much higher instant equity, and this was the basis of our latest purchase.
It's not always practical to realise this equity immediately – there's little use in refinancing to pull, eg. $10,000 from a property. However, often this instant equity gain can be substantial, giving you scope to refinance immediately, or even sell a property for its true market value before it's actually settled.
Through our buyer's agent, the Right Property Group, we were able to identify, negotiate and purchase a two-bedroom town house in a complex of ¬five, in the Melbourne suburb of GlenroyGlenroy, NSW Glenroy, VIC.
This property ticked a lot of boxes, including offering another level of diversification in our portfolio, which now includes properties in Brisbane, Sydney and Melbourne.
However, this property was particularly attractive because of the equity gain at the time of purchase.
The property was effectively purchased at a wholesale price as our buyer's agent negotiated the sale of all ¬five properties at the same time. While it was a challenging deal that took some time considering the number of individual sellers and individual buyers, the result was exceptional.
The property sits in a relatively recent development in Glenroy, which is slowly going through a period of building that's seeing new houses and town-house developments created by building on larger blocks or combining a number of adjoining blocks of land.
The development was created by a number of stakeholders that built the five town houses, held on individual titles, which were then let out to elderly residents.
By negotiating the purchase of all the properties at the same time, we were able to realise the benefit in terms of a lower price. However determining the price point, the initial offer and the negotiated final price was a very deliberate process.
The reason we're confident we secured this property under market value was because we got a bank valuation on the property before we'd even started with an initial offer price.
The bank valuation came in at $370,000 – a full $53,000 more than the final settlement price. That's good buying, and a testament to the strategy and negotiation tactics employed by our buyer's agent.
The decision to buy this property was firmly supported by a range of factors
Keeping in mind that bank valuations are often less than the price a property might achieve at sale in the open market, I'm very happy with this purchase – it's a great equity play that will lift our portfolio considerably.
There are also a lot of other components, which can be beneficial, including available depreciation – which I'll deal with in an upcoming Investment in Action column.
Importantly, the property is tenanted, with a contract signed until July 2015 at a rate of $320 per week. While not a glowing yield (5.2 per cent gross) compared to other properties in our portfolio, it's not bad for Melbourne.
Primarily, this purchase has been an equity play – buying well under market value to boost the equity position of our portfolio; equity that can be extracted at a point in time to help finance other purchases.
However it's important to remember that the decision to buy this property was firmly supported by a range of factors which always need to be considered as part of the assessment of any property or buying opportunity.
Solid fundamentals
Success in property investment is not especially difficult to establish. Your property needs to go up in value, and as quickly as possible. Whether it's negatively or positively geared will be determined by the individual investor and be an outcome of their strategy.
When people refer to hotspots, they're typically referring to areas that are growing rapidly in value, which can be driven by a number of factors.
Personally I don't chase hotspots. By the time a suburb's being referred to as a hotspot I've typically already bought there and moved on, or I don't agree on the fundamentals of investing in that area and choose not to buy.
I'm especially cautious of the motivations of some proponents of a particular area and always question anyone's recommendation of a particular hotspot.
When it comes down to it, good property investment occurs when you purchase a property that will go up in value over time. It doesn't need to be complicated.
These areas typically display a number of factors which can include, but are not limited to, infrastructure investment, solid wage growth, increasing or diversifying populations, gentrification and other demographic shifts, proximity to infrastructure, employment and other major population areas etc.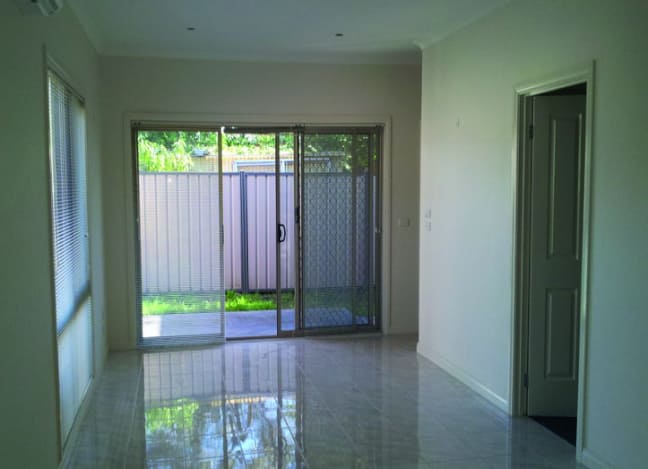 Glenroy represents a good solid purchase in an established area, which compared to other suburbs in similar proximity to the CBD, is comparatively well priced.
And it's going through a demographic shift that will shape the suburb moving forward.
Glenroy's one of those suburbs that I feel tends to fly under the radar in Melbourne.
Only 13 kilometres from the CBD it's in easy striking distance for any white-collar professional working in town, however there is an abundance of work closer to home in a variety of other sectors, including industrial, services and retail.
The suburb grew around the railway line that was built in the latter part of the 1800s, but it really surged post World War Two when an influx of new residents settled via the War Services Housing Commission as well as the Housing Commission of Victoria.
The building that took place post-war and in the 1950-60s identifies much of the character of the area and its overall architecture, however there's a growing trend towards knock-down and rebuilds. It's traditionally had a large population of Australian born residents however the presence of overseas residents is increasing – the total population hovers around the 20,000 mark.
Interestingly there is a higher percentage of people aged over 70 compared to other suburbs in the City of Moreland (where it is located), reflecting the increase in population post-war and that legacy. As this population grew older, the suburb evolved to include around 50 per cent of residents who were born outside Australia.
While the retail district on the rail line could do with a little work, it's considered a good suburb to live in, with property entry points towards the affordable end.
It's not too dissimilar to the drivers and attributes we seek in most of the markets we invest in; the only real difference with this property is its closer proximity to the CBD.
Outside of the direct train into Flinders Street Station on the Craigieburn Line, transport is good, with both bus services and linking arterial roads – such as the Western Ring Road – making travel into the city and outlying areas relatively simple. There's also cycleway infrastructure for those in favour of that mode of travel.
There is an abundance of schools in the area, sporting fields plus other essential services. Tullamarine Airport is in relatively close proximity as well. In summary, it's a liveable suburb that will maintain a demand for rental tenants plus owner-occupied houses, with resultant upwards pressure on property values – which is essential. Considering the age of the property we purchased, we won't be undertaking any renovation work. The strategy is to park it in our portfolio and let time take its course. We may, however, at some point realise the equity in this property to help ¬finance another but we'll keep our power dry on this for the time being.
Outside of this, there is a considerable depreciation component to this property, which I'll share with you in the coming months. Until then, happy investing.
Be the first to hear the 
latest
 property investment insights