As I write this column, we're about three weeks away from settling on our recent purchase in Port Kembla.
I wrote at length last month about our latest investment purchase and the rationale for choosing the Wollongong area.
In summary, we like the size of the area, its geographic positioning, and in particular, its economic diversity.
Built on the bedrock of a solid port and heavy manufacturing industries, Wollongong is also rich in employment opportunities in other sectors, including health, education, hospitality and retail.
It ticks our investment boxes and will deliver not only long-term capital growth but also immediate rental yields via a strong demand for rental properties.
While often considered an ugly duckling of the Wollongong area, Port Kembla is a town undergoing a transformation.
Identified by the port that bears its name, the suburb has long been considered a melting pot of cultures drawn by the heavy industries that give Wollongong a lot of its uniqueness, character and appeal.
The town has a certain sense of balance and harmony, and is home to not only port workers, professionals and trades working in the local economy, but also an increasing number of holidaymakers.
Timing is important with any property purchase, and the need to balance cash flows should always be front and centre
The main street of Port Kembla feels a little rundown, with a number of empty shops – a result of the burgeoning Westfield shopping centre around the corner – however the high street continues to serve the local community.
The upsides for Port Kembla are significant, and we're taking a long-term view by investing in the area.
The town and wider area is defined by its industrial past, but it sits on one of the most beautiful stretches of beaches on the New South Wales coast. Strong job prospects will sustain job security and wage growth, which will boost population numbers and investment – from local, state and national governments.
Wollongong is a region that will grow, and we've backed the suburb of Port Kembla as a long-term, slow-burning performer as it goes through a period of gentrification.
Good negotiation
The buying process for our Port Kembla property has been a bit of a bumpy ride, with a number of factors influencing how we acquired the property.
We purchased the property for $320,000, which reflects a true purchase price of $325,000 less an additional $5,000 we'll receive off the purchase price at the time of settlement.
What this means is that our initial five per cent deposit was based on the $325,000, however we'll receive the adjustment at the time of settlement. Not a massive amount but every dollar counts.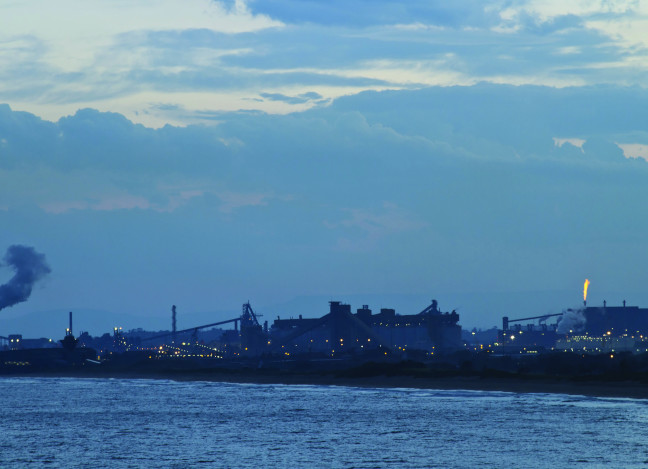 So how did we manage to get the additional discount? It all comes down to good negotiation.
The property was originally listed at a $350,000 purchase price, which we felt was under market.
The asset consists of two two-bedroom villas (or town houses), which is very unique for this area and a hard one to find comparable properties on.
Looking at the local market, three-bedroom houses are being sold upwards of $400,000, with some four-bedroom houses realising prices in excess of $530,000.
But I'm the first to acknowledge that this property is a bit of an eyesore. Some would even argue it's much more than an eyesore; however this is where experience counts.
Firstly, I'm not planning to uproot my family and move to the property. Remember, this is an investment property and my goal is to maximise my prospects for boosting its capital value while generating revenue (a return) on the property as this value grows. It's pretty straightforward.
Already an investment property, each two-bedroom villa has been returning between $230–$250 per week over the past few years. A quick calculation of yield, based on our purchase price and a rent of $250, shows this investment in delivering a little over eight per cent – pretty good.
This doesn't include other costs associated with the purchase and holding the investment, which is a measurement we usually use when doing our numbers, but as a top-line view this property is fetching a yield I'd argue any investor would be happy with.
Know your goals
We've been toying with the idea of just leaving the property as it is, parking it in the portfolio and getting a relatively neutral investment position.
We're also considering adding some value to the property through renovation with a view to immediately elevate the property's capital value (instant equity) and rental return – and this looks like the path we're going to follow.
However, back to the actual purchase.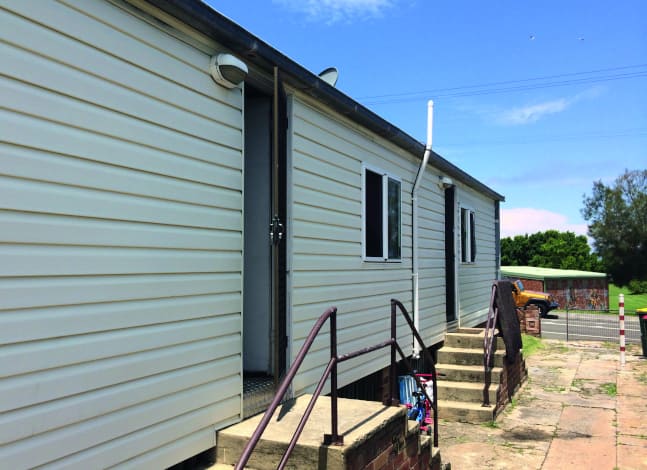 Timing is important with any property purchase, and the need to balance cash flows should always be front and centre.
Having recently settled our property in GlenroyGlenroy, NSW Glenroy, VIC, Victoria, and without any refinancing in place, we were very conscious about not putting too much pressure on our finances when purchasing the Port Kembla property.
As a result of this position, our objective was to secure the property, ie. take it off the market, but delay the actual transfer of any deposit cash plus other expenses as long as possible.
We used a number of levers to achieve this. The first was to drag our heels a little on signing a contract – delaying it where we could by going back with questions and taking time to respond to the agent.
Seeing as our buyer's agent, the Right Property Group, had an existing and good relationship with the agent, we were able to stall a little.
After the initial round of negotiations where we established our position to pay $325,000 for the property, we were able to stall for time by making that purchase price conditional to a pest and building inspection.
That bought us some more time as we arranged the inspection, waiting for the results. We then embarked on another round of negotiation to attempt to drive down the purchase price using the report as leverage to highlight the property's weakness and problem areas.
We attempted to seek early access, which was rejected by the vendor. I think we may have pushed our luck a little too far
It was during this next round of negotiations that we agreed to another $5,000 off the purchase price, to be adjusted at the time of settlement.
We obviously attempted to get more off the purchase price, but the vendor would not budge. So we shifted tactics, seeking a longer settlement term to allow us time to refinance another property to give us the cash we need to finance this purchase – and this we received, securing a three-month settlement period.
The whole negotiation process was undertaken by our buyer's agent Steve Waters – liaising directly with me to understand our position and pressure points. It worked well and we're very happy with the results – an excellent purchase price plus a longer settlement period to allow us time to underwrite the purchase.
We're now three weeks away from settlement and we have cash in the bank ready to go – cash to not only cover settlement costs (the remainder of the deposit, legal fees, stamp duty and other sundries) but also the renovation on the property.
We're looking to transform this property – giving it much improved street appeal but also create an interior that will substantially increase the rent we can generate.
After the exchange of the contract we've attempted to seek early access to the property during the settlement period so we could commence renovation works and get a head start on the work that needs to be done – which was rejected by the vendor. I think we must have pushed our luck a little too far.
The renovation will be an exciting project and one that I'm itching to get my teeth into. I've yet to actually see the property and need to get a clear picture on what exactly needs to be done, but I'll be visiting the day after settlement and making our plans – which I'll share with you soon.
Be the first to hear the 
latest
 property investment insights