On an average weekend in July, more than 20 people were crammed into a two-bedroom, one-bathroom apartment with the goal of spending just $15,000 to substantially elevate the value of the property and also the weekly rent from $270 to $310-plus.
Smart Property Investment's Luxford Road, Mount Druitt unit had been flagged for renovation because of its solid investment fundamentals in terms of location and rental demands, the surging Mount Druitt property market, plus the opportunity to elevate the property and bring it in line with other high-yielding properties in the area.
As detailed in the previous parts of this series, we set ourselves a $15,000 budget, which while realistic, was going to stretch our skills as property investors, project managers, negotiators and renovators.
The scope of the project was to completely transform the apartment – including the refurbishment and renovation of two bedrooms, a kitchen, laundry, bathroom, lounge and dining room, with new paint, carpet, window furnishings and light fiings throughout.
Tap into the knowledge of others. If you roll your sleeves up and give it a go, you'll generally get the results you want
Considering the time pressures to complete the renovation in just a long weekend, Smart Property Investment had to box clever in terms of bringing in the experts to undertake the specialist work, while leveraging on the Smart Property Investment team, friends and family to complete a majority of the grunt work, such as demolition, preparation and painting – which was a fair amount of the total work involved.
While some members of the team, like managing editor Phillip Tarrant, have been involved in a number of previous renovation projects, for others it was a first-time move from behind the computer to get some real-world practical experience 'on the tools'.
And what an experience it was.
Come Sunday night, following three days graft, the end result stood testament to the teamwork, project planning and pure hard yakka put into the project. A true transformation had taken place that was a credit to all involved.
Local real estate agents also agreed and were blown away not only by the before and after, but also the speed in which the property was elevated from a tired, dated typical Mount Druitt flat into an example of a yielding apartment, with a solid valuation that would attract and retain quality tenants.
The true gem in this story is that with some planning, good contacts and plenty of help, any investor can achieve the same result. T
The scope of the reno
Having spent the past couple of months planning therenovation, a majority of the decisions were made before arriving at the renovation site.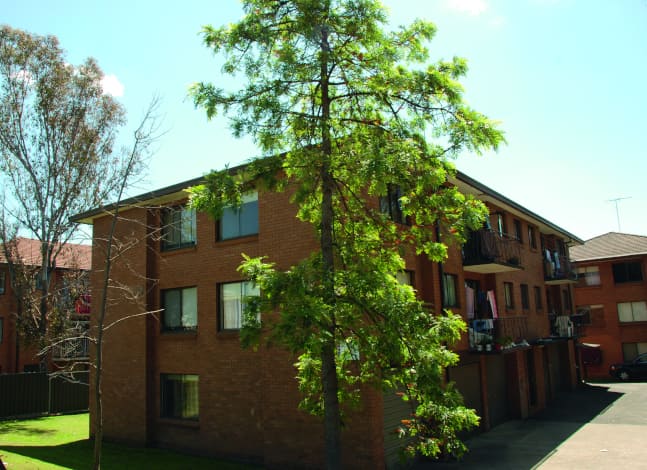 A pre-purchased, fixed-price kitchen was bought from Fresh Kitchen Designs. Light fiings and other DIY items had also been purchased previously to spec and accounted for in the budget.
The only things left to buy on a Saturday Bunnings trip included some safety equipment and cleaning products, bathroom, tapware, sanding blocks and sandpaper, brushes, sealant and a new broom. The total haul came to, as estimated, around $600.
Preparation was key to the project. Tradespersons had already been chosen and this was one of the more critical aspects of the project's success, explains Mr Tarrant, who project managed the renovation.
"I've got some good relationships with plumbers, builders, tilers and setters from previous jobs who I like working with and have the right 'can-do' flexible attitude I look for when renovating.
"They are quality tradies, with good practical skills and an attention to fine finishes, but are also good fun to have on site as well," Mr Tarrant explains. "You should always ask your tradies for recommendations on other tradies – they usually have a good network with a similar work ethic that you can tap into.
"I already had a good plumber allocated to the project, so I simply asked him if he'd recommend a good sparkie. The sparkie gave us a good price for the work and the pricing for the power board was also good.
"When you're asking tradespeople to go out of their way for you, particularly if you need them working later than usual and early morning hours, you've got to build good rapport with them," Mr Tarrant says.
"You've got to look after them and keep them energised and focused on the job at hand. Buy them coffee, get them a sandwich – the tradespeople are the difference between a good project and a great project, and you can easily get them onside from the outset.
"For example, the plumbers were the last guys on site on Sunday, finishing up the bathroom plumbing after the tiles had dried. It was above and beyond usual hours but the job needed to get done. I bought the guys a case of beer each once they'd packed up, which they were very appreciative of. I'm sure they'd be happy to work with us again next time."
Right Property Group's Steve Waters, who was integral in the purchase of the property and assisted Mr Tarrant in an advisory role, emphasises the importance of being organised from the second you arrive on site.
"The whole project and site needs to be well organised," he says. "Where people fall down is that they don't organise themselves well enough in terms of what comes before and after each step of the renovation, and they forget to have a lot of people on site to help them."
You should always ask your tradies for recommendations on other tradies – they usually have a good network with a similar work ethic that you can tap into
Having enough knowledge to undertake the renovation strategically is also crucial. Unless you know what the end product needs to be to achieve your goals, you're heading in blind.
"We leveraged off those around us. [We spoke to] agents we use day-in day-out and looked at our clients' portfolios that have exposure in this area to learn what they get for rent and what we can expect," Mr Waters explains.
Having undertaken many other renovations in the past, solid figures such as the cost per metre for the kitchen and bathroom were good benchmarks that the renovation was set against.
With six rooms to renovate, it was all hands on deck to have it finished in time. This is how it panned out.
Day one: Gutting out and preparation
PROFESSIONALS: Electrician, tiler, plumber, builder, setter
TASKS: Gutting the entire property, masking up windows, dropping out power points, patching cracks in walls, painting the ceiling and tiling the laundry.
First things first, the electrician was brought in early to turn the power off and make the site safe plus get to work updating the power board.
With a number of the team turning up to gut the property, it takes about an hour to have a majority of the carpet pulled out and the jackhammer at work on the kitchen tiles. The bathroom is gutted first as it will be one of the rooms that takes longest to renovate, considering the time it takes for the tiles to set. Quickly, the site fills with dust and debris and a rubbish truck is stationed out the front.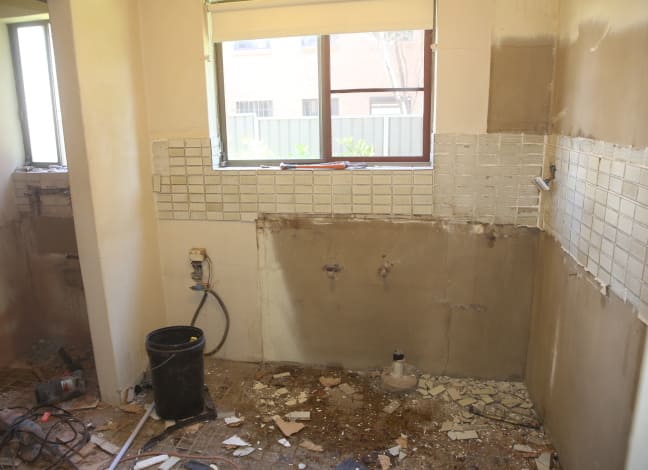 Plumbers also arrive in the morning to cap off taps in the kitchen and bathroom, as well as reconfigure the waste drain in the laundry. Doors are removed from hinges and placed in the garage for a sand and a coat of paint.
As the day moves on, progress looks good. But it's worth being wary at this point in a renovation, says Mr Waters: "The gutting out went well – that was the easiest part. It can give you an illusion, as it's a massive difference and you think you're on target, but that's when the hard stuff starts."
The 'hard stuff' might not be what you expect. The time-consuming parts of this renovation were all the smaller elements, such as the plumber waiting on specific taps and tiles needing to be cut to size.
At 5pm on day one, Mr Tarrant surveys the progress. "We're doing pretty well," he says. "We're on the back end of the rip out: the bathroom has gone, the kitchen has gone, and the carpets have gone. We've got a lot of sweeping and dusting ahead of us to clean the site in preparation for painting, but we're looking pretty good to get two coats on the ceilings tonight."
Day two: painting and installation
PROFESSIONALS: Kitchen installers, tiler
TASKS: Edging, painting, sanding, cleaning and tiling.
After a late shift getting paint on the ceiling, the team was set on Saturday to paint the walls, tile the bathroom and kitchen and install the kitchen.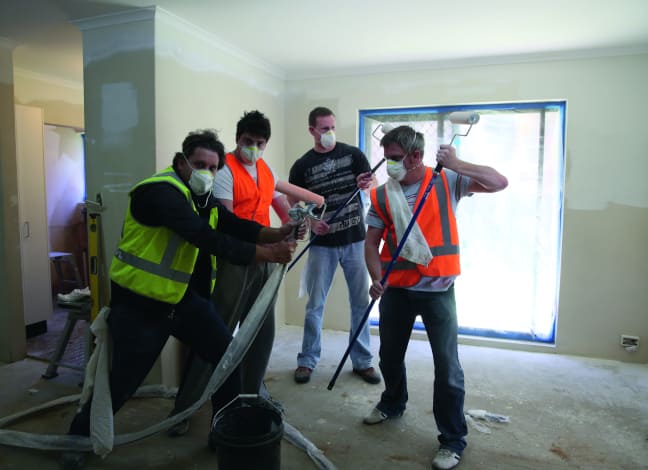 Fresh Kitchen Designs arrives like clockwork with the kitchen cabinets and a workforce of two to tag team the installation.
They push the main unit against the back wall. A benchtop is later put down, with the sink cut to fit, and then afxed onto the units. Within one hour the bulk of the kitchen is complete, but it takes about three hours in total to complete the smaller details like hanging and aligning doors.
The team is set on sanding the filler patches on the walls to ensure they are smooth before cleaning and then cutting in around the cornices and other woodwork. They are then set on spray painting the rooms with a follow-up using rollers to ensure a good, solid coat. The door jams are also painted with a hardwearing, water-based paint, and the kitchen splashback is tiled, along with the floor in the laundry.
As the painting presses ahead, the tilers start work in the bathroom, with a long night ahead tiling from floor to ceiling. A lot of tile cuts makes for a long process, with one tiler focused on cutting while the other is tiling.
TIP: "There are two things you need to get your head around as a renovator," explains Mr Tarrant. "How to tile and how to plaster. Do a weekend course at Bunnings and you'll not only get a lot of tricks of the trade, your finish will be infinitely better.
Day three: floors and finishes
PROFESSIONALS: Carpet layers, tiler, electrician,plumber
TASKS: Touching up paint, laying carpets, fitting power points and light fiings, plus a final clean.
Painting touch-ups are done first thing around the cornices and any other blemishes that need looking at. While this happens, power points are fitted back on the walls and the carpet layer is brought in to put down the underlay and then the carpet.
"Joins – they heat them up with iron so they can't be seen. Don't run the iron too hot," the carpet layer explains, while showing the team how carpet from two rooms comes in different pieces but can look seamless throughout the property.
The final cleaning takes place as light fiings are put in place, rental equipment is cleaned and doors are put back in. Track lights are chosen for the lounge/dining and kitchen due to their multi-directional ability in a large space and functionality, while more affordable oyster lights are chosen for the bedrooms.
Job done – with the team out before the strike of midnight.
Day four: Staging and the final results
For the purpose of illustrating the changes that have been made, specialist home staging business Furnish and Finish was brought in to stage the unit with furniture and to provide the final touches.
Furnish and Finish's Tegan and Andrew Grant provide some insight into why they styled the property as they did.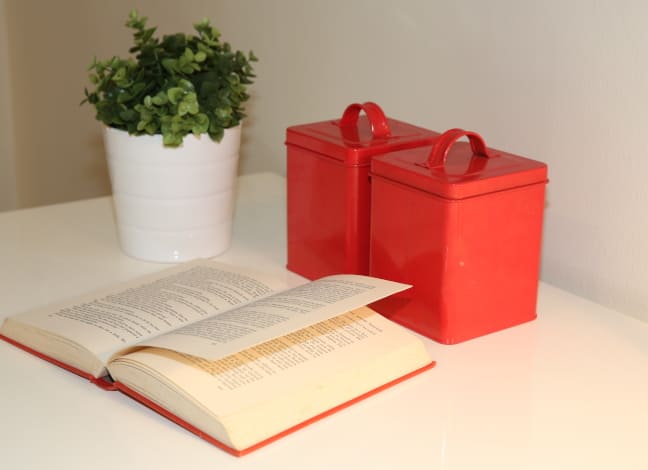 TEGAN: COLOUR AND STYLE CHOICE
Red, especially if you're going to photograph the property, just jumps o the page. It's also a really warm colour, so in winter it's really inviting.
With a younger market in mind, fairly contemporary, streamlined accessories, artwork and splashes of colour are used to make the property shine. The bedrooms are quite small and people will worry they can't fit their bed in, so we show them that we can fit them quite nicely.
ANDREW: VALUE-ADDING ABILITIES
In terms of value, 10 per cent to 15 per cent [would be added by furnishing] – for both a rental and a sale. The other important point that furnishing a property can assist with is the speed of sale or leasing.
A majority of properties on the sale side would sell between four to six weeks [when styled] – 90 per cent sell in that timeframe.
Not just for the price side of things, but also the timeframe, furnishing enables a quicker turnaround and creates a buzz.
Agent appraisals and final results
Basel Nahas, Laing+Simmons Mount Druitt's licensee in charge and current managing agentfor this unit, was taken aback when he entered.
"It's a big surprise," he says, estimating that we must have spent $25,000 to $30,000 to get the result we did and saying he doesn't know how it could have been achieved in such a short timeframe.
"[It's in an] excellent location on Luxford Road, very in-demand, rents very quickly and they always get strong rent," he says of the property.
"This should rent around $330 a week on the market today. Being so close to the station, most other units are in the $290 mark, but thisis fully renovated and on the ground floor,so tenants don't need to walk up the stairs with shopping. I would definitely say $330."
The tenant has agreed to this price point.
"The current tenant is a single mum with one child. She works in the area and she has been living here for the past year. She is an excellent tenant and happy to stay. She had a chance to move out but liked it so much she decided to stay and give us the time to renovate the place," Mr Nahas explains.
It has added between $30 and $50 a week in rent. "It's new, clean and will have a big impact on rent and sale value," he says.
Looking at the price point and current properties on the market, he puts the potential sale price at $240,000 to $250,000 in today's market.
"I think it would have gone for $210,000 before," he says. "Doing the reno has helped."
Real Estate One St Marys' principal, Terry Harris, is just as impressed. In the renovated condition, he says he would put it on the market for $239,000 to $259,000, looking for a sale price of$250,000.
"The presentation is unbelievable. I'd be looking around the $250,000 mark, which is above top end for these apartments – it's immaculate," he says. Usually, $230,000 is the 'top end' for these units.
He then recommends a weekly rental price of $330 to $350.
"I had to walk back outside and make sure I was still in Mount Druitt!" he exclaims.
He also thinks it would sell quickly. "You wouldn't even have a picture of the outside; it'd all be internals," he advises. "I don't think you'd have to say much, just 'What's your offer?' If someone doesn't walk in here and get taken by it, I don't know where else they would spend their money.
A three-day renovation weekend project with $15,000 and a team of largely unskilled friends and family, as well as some trusted tradespersons, resulted in a $50 a week increase in the rent and a huge jump in value
"You can't even write an ad for a property in that [renovation] time. It's excellent! We need more of this out here for sure.
"I would have thought you would have spent about $25,000 or $30,000," he says. Upon telling him the budget and timeframe, he is very surprised. He had calculated $10,000 for the kitchen and another $10,000 for the bathroom alone.
Looking back
"To renovate a property completely within three days is a big task to begin with. But it just shows that with a bit of planning beforehand and some knowledge, anything is possible," says Mr Waters. He's right that it was a confronting challenge for the whole team.
"Three days is not a lot of time but I think we've done a good job and we've leveraged our human resources," Mr Tarrant says. A careful balance between unskilled labour and quality tradespeople was struck. But had there been too many or too little, either the budget, the timing or the results would have blownout.
In terms of fiings used, more money could have been spent on fixtures and fittings, but the demographic and profit potential didn't warrant a higher outlay.
In saying that, the renovation will still be hardwearing. Mr Waters estimates it will be a good 10 years before the team is required to renovate again.
"The fixtures are good quality, the paint is good quality, the tradies are top notch and their quality of work is second to none. Taking the tenant out of the situation, we have 10 years for sure," he says.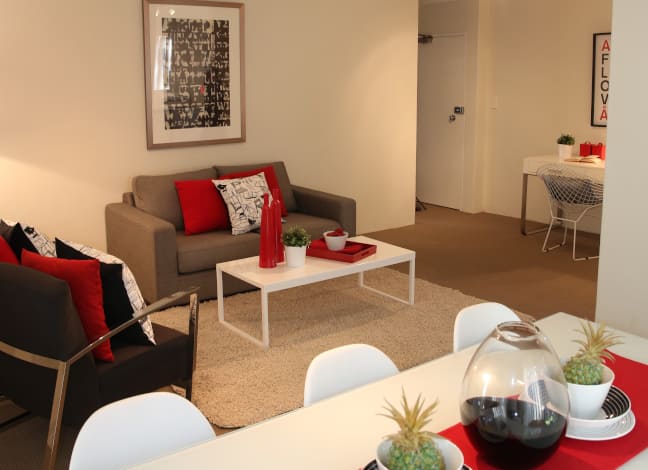 Potential areas for improvement
PAINTING
Door jams and doors would have looked better – and have been harder-wearing – with an enamel-based gloss rather than a water-based gloss. This was not chosen due to time constraints. However, in retrospect they would have dried in time
More instruction should have been provided to the unskilled team about painting near cornices
WASTE MANAGEMENT
Could have been fine-tuned a little more
RESOURCING/ORGANISATION
Too much unskilled labour on site at some points and not enough at others
Occasionally too many people in one room
Labelling of paint pots, brushes and a simplified list for unskilled labourers
Some people were be er than others at painting and other tasks. It's useful to work this out sooner rather than later and leverage their skills where appropriate
A three-day renovation weekend project with $15,000 and a team of largely unskilled friends and family, as well as some trusted tradespersons, resulted in a $50 a week increase in the rent and a huge jump in value.
"It exceeds what I thought [we'd achieve]. I'm usually more conservative as I think it pays dividends. I think from a sale result, somewhere around $240,000 or thereabouts is achievable," Mr Waters says. While there are areas to tighten up on, it went well and will give the property the boost it needs for the portfolio.
"Tap into the knowledge of others. If you roll your sleeves up and give it a go, you'll generally get the results you want," says Mr Tarrant.