Helen Collier-Kogtevs, director, Real Wealth Australia
{{youtube id="bVHOxlJSWfI"}}
When it comes to building a huge property portfolio what's really important to me is equity. I treat it as if it's gold. So negotiating on my property deals is vital so that I can have more equity to use as deposit is for future investments. Well I picked up the phone one day, rang a real estate agent and I asked him, "Do you have any properties on your books that are just sitting there and not moving?". Well in fact on this particular day he had one, and he said to me, "It has a bank valuation of $685 000 from one of the major banks". By the time I finished negotiating, I paid $385 000. That's a whopping $300 000 savings, which is fantastic because I was able to use that money for future purchases. So while you're out there looking at your next investment property deal, don't be afraid to negotiate and don't be afraid to ask for big discounts. And in fact, ask for the white elephant because you never know what you might find.
Listen to other instalments of The Smart Property Investment Show:

Episode 74:
How this investor plans to double his portfolio within 10 years
Episode 73:
Bad builders: how this investor bounced back
Episode 72:
Policy changes to interest-only loans: what buyers need to know
Episode 71:
How this 'stubborn' investor recognised a property lemon
Episode 70:
How this investor complements each property and balances his portfolio
Episode 69:
Are you a 'lazy' investor? Consider the benefits to working with a financial team
Episode 68:
Special episode: audience discussion live from the Property Buyer Expo
Episode 67:
Don't get 'caught up in the now': an expert reveals his tips for success
Episode 66:
Wealth distribution: how should you manage your money?
Episode 65:
Real estate agents: what separates the good from the bad?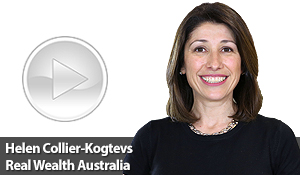 Written by

Staff Reporter