Tune in to the latest episode of Property Showcase, the podcast with the inside track on the products and businesses that will help turbocharge your portfolio, maximise returns and make your overall investment experience seamless and stress-free!
To hear more about these services, make sure to tune in to this episode of Property Showcase!
Make sure you never miss an episode by subscribing to us now on iTunes!
---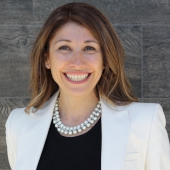 Real Wealth Australia
Helen Collier-Kogtevs is the founder of Real Wealth Australia and is a self-made millionaire who built her wealth through her property investment expertise. Helen explains that she has pioneered property mentoring programs dedicated to helping ordinary Australians create property portfolios using her disciplined, low-risk and systematic approach. She has written several bestselling books, has been interviewed on TV, radio and has been published in some of the largest publications in Australia.
Hear from Helen about:
How to find the perfect suburb to fit your investment strategy
Her 'what's hot and what's not' suburb reports and how to get your own free download
Real Wealth Australia, the Property Mentoring Program and how it helps investors of all levels take their investments to the next level
Click here to get your free report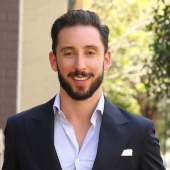 Cohen Handler
After opening their first office in 2009, Cohen Handler has since become one of the biggest buyer's agent agencies in Australia – boasting an additional eight offices worldwide. Co-founded by Simon Cohen, the business offers a unique point of difference, assisting both investors and home buyers alike with equal determination and providing opportunities for clientele that they otherwise wouldn't have had. 
Hear from Simon about: 
How Cohen Handler's strong connection to the real estate industry benefits clients
His recommendations on how to identify opportunities to manufacture equity in property
How investors can prepare themselves for the 2018 financial year


---
Thank you.

Your enquiry has been sent to a local Aussie Mortgage Broker.

We will be in contact with you shortly.
Opps.

error occurred.
Unfortunately Aussie cannot attend to your home loan related enquiry at this stage as you must be a citizen or permanent resident.
Do you need help finding the right loan for your investment?
What Aussie do for you:
Give expert mortgage advice to help you find great investment loan deals
Help you maximise return by lowering financing costs
Save you time and effort by helping with the paperwork

Top Suburbs
Highest annual price growth - click a suburb below to view full profile data:
latest news