Tune in to the latest episode of Property Showcase, the podcast with the inside track on the products and businesses that will help turbocharge your portfolio, maximise returns and make your overall investment experience seamless and stress-free!
To hear more about these services, make sure to tune in to this episode of Property Showcase!
Make sure you never miss an episode by subscribing to us now on iTunes!
---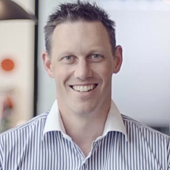 Open Corp
Whether it's building a successful property portfolio or investing in one of their Development Funds, Open Corp can help you through every stage of your investment journey. The team has 40 property specialists who collectively have been involved in over $4 billion worth of property transactions and the acquisition of more than 8000 homes and investment properties.
In this episode of Property Showcase, Michael Beresford, joins editor of Real Estate, Tim Neary, to discuss where he sees the market in 2018, including the capital cities he believes will be most successful, as well as what he looks for in a property, such as growth potential, opportunity, demand and incoming cash flow. 
In this episode, hear from Michael about:
Interstate investing 
The supply and demand game 
Balancing the processes of investment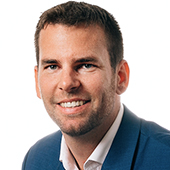 Caifu Property
Caifu Property's Automatic Equity program is designed to add a minimum of double the value of your salary to your portfolio every 12-18 months. 
Deals with 5-6 figures of instant equity, help time poor investors generate equity in the shortest time possible, without compromising your lifestyle or demanding your time.  
In this episode of Property Showcase, Drew Evans joins Tim Neary, to discuss his thoughts on how the market will perform in the new year, revealing the best way how people can manufacture their own equity as their portfolios develop, as well as the changes in prices and cycles he predicts and why it is important to understand them before investing. 
In this episode, hear from Drew about:
Mechanical momentum and market maturity 

The best way to create great results in 2018

Why its important to look at comparitable sales 
---
Be the first to hear the 
latest
 property investment insights