Tune in to the latest episode of Property Showcase, the podcast with the inside track on the products and businesses that will help turbocharge your portfolio, maximise returns and make your overall investment experience seamless and stress-free!
To hear more about these services, make sure to tune in to this episode of Property Showcase!
Make sure you never miss an episode by subscribing to us now on iTunes!
---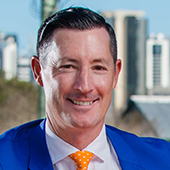 Propertyology
Award winning business, Propertyology, helps clients with professional guidance in respect to their market research buyer's agency, investment strategies and finance. The Propertyology experts hold skills in numerous fields, assisting their clients to build a sustainable investment property portfolio. 
In this episode of Property Showcase, Simon Pressley, joins editor of Real Estate, Tim Neary, to discuss the impact that Air Bnb is having on the long term rental market.  With one quarter of the Australian population using Air Bnb Simon shares his thoughts on the both the positive and negative impact of the thriving rental service
You will also hear from Simon about:
How Air Bnb will impact the Sydney & Melbourne property markets based on what has been previously seen in Hobart.
The impact that the rental service is having on the Australian economy
Should you invest in a property just due to it being an attractive location for short term tenants.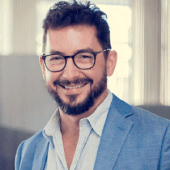 Upside Realty
An entrepreneur and executive with more than 25 years of experience in the digital sector, Adam has successfully established, grown and sold several businesses as well as consulted to many blue-chip corporations across a wide variety of sectors in the APAC region.
In Adam's latest venture, he is the CEO of Upside Realty, a real estate agency offering property-owners full-service sale of their property, with one low-fee and no commission.
In this episode of Property Showcase, Adam joins editor of Real Estate, Tim Neary, to discuss the reasons why more people seem to be selling their investment properties.  From potential government tax changes to certain markets not meeting expected appreciations Adam shares his insights.
In this episode, hear from Adam about:
Ensuring you are getting the maximum return from your investment property
The importance of ongoing education in an ever-changing market
Why you should be constantly re-evaluating your circumstances.
---
Be the first to hear the 
latest
 property investment insights