Promoted by DHA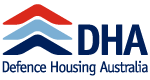 Investment gurus and sales managers tout the perks of investing. After all, you can't sell your product without highlighting its perks. But what if investors are sceptical of these benefits?
What if they look and think "This is too good to be true"? This is a problem that DHA regularly faces.
For some time DHA has highlighted its rental guarantee as a top reason for investing. And while it's true that rental guarantees aren't unique to DHA, it's the structure and conditions of DHA's rental guarantee that are1.  Here, DHA's Director of Investor Sales, Chris Perry, explains what sets DHA's rental guarantee apart from the others.
'Without fail one of the first thing new investors ask about is our rental guarantee. Often they've read about it or have been told about it, and they want to know what the catch is. But honestly there isn't one. Our rental guarantee means for the length of the lease investors can take comfort knowing they'll receive rent even if the property is vacant.'
'While other developers may offer rental guarantees, you'll have a hard time finding one like DHA that will offer a long-term rental guarantee of six to 12 years,' Chris said.
Unlike others on offer, DHA do not fix the weekly rent for the lease period. Instead the rent on DHA properties is adjusted annually in line with a market valuation. DHA also offers a rental floor meaning the rent will never fall below the commencing rent2.
'Each year we engage independent licensed valuers to assess each property's rent and adjust it to either market rent or commencing rent, whichever is higher. This allows our investors to budget easily knowing the minimum rent they'll receive each month,' Chris said.
So how is it DHA can offer investors this level of security?
'In my role I've had to debunk my fair share of myths around DHA's investment product. We don't price our properties at a premium to cover the rental guarantee, nor do we pay below market rent. Our agreement allows for investors to seek their own valuation if they disagree with the market valuation, we're not hiding anything,' Chris said.
Digging a little deeper into the DHA story you'll find that the catch is not really a catch at all. DHA are able to offer these lease conditions because of the long-term agreement they have in place with the Department of Defence to house members of the Australian Defence Force and their families.
'It's a unique arrangement that was put in place over twenty years ago to improve the quality of housing provided to Defence force members—and it benefits investors too,' Chris said.
Dispelling the myths around the DHA offering is one of the first conversations that Chris says his team has with potential investors.
'In today's market, property investors are sceptical about anything that seems to be too good to be true and frankly I don't blame them,' Chris said.
'Property investment is not an easy choice and it can be risky. So when they hear that with a DHA investment property you get guaranteed rent, as well as a long-term lease which is passive for the term of the lease, I'm not surprised they question its validity.'
One of the more common myths around the DHA investment option is that the management fee, which covers the DHA Property Care, is too high (16.5% for freestanding houses, 13% for properties with a body corporate).
'DHA's service fee comes with a range of benefits that are commonly overlooked, or not compared adequately with the real costs of holding a traditional real estate investment,' Chris explains.
'All the day-to-day aspects of managing your investment are taken care of, including coordinating and paying for most non-structural repairs and maintenance. Plus, once the lease ends, DHA, in most instances, will restore the property with fresh paint and new carpets.'
BIS Shrapnel published a report comparing DHA's service fee with the cost of traditional residential investment. It found that DHA investors could be paying around 15% less than those with traditional property investments3, who also risk losing income due to vacancies—something DHA owners are guaranteed against.
So how do you sort the fact from the fiction?
'Ask us the question,' Chris said. 'Ask one of our sales consultants to explain how our investment product works, we're more than happy to explain it. Arm yourself with as much information as you can, then get some expert advice.'
Learn more about investing with DHA.
Attention: All information contained in this article is for general information only and prospective investors should seek independent advice. Investment is subject to DHA's lease terms and conditions of sale. Investors retain some responsibilities and risks, i.e. rent, restoration and market fluctuations. See dha.gov.au/lookforward for relevant information. 1. Rent is subject to abatement in limited circumstances. 2. Rental floor applies to DHA properties leased under DHA's Lease Edition 6C, which will not cover all DHA properties. 3. 15% saving is based on a 2014 independent report comparing DHA's service fee of 16.5% of rent with the proportion of rent spent on all costs associated with traditionally managed residential investments. Comparison is based on medium cost scenario for a property renting for $450 per week.
Be the first to hear the 
latest
 property investment insights