Promoted by DHA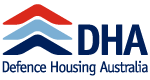 Housing affordability is a hot topic at the moment with many would-be investors finding it harder to get into the market.
According to the recent Housing Australia report released by the Committee for Economic Development Australia (CEDA), since the 1970s Australia's median house price has almost quadrupled while wages have only doubled.
DHA Sales Manager Chris Perry says it's not surprising that many investors are finding it difficult to find a property to match their budget.
"There's no doubt that it's becoming harder to find properties under the $500,000 price point, particularly in markets like Sydney and Melbourne."
A recent study by view.com.au, indicated that only one per cent of homes in Sydney can be bought for under $500,000. In Melbourne, only 25 per cent (or 13,000) of properties for sale in the same 12 months to July were under that magic number. But Perry says that there are options for investors, particularly first time investors, looking to enter the market at a lower price point.
"Setting aside Melbourne and Sydney for a moment, there are still plenty of properties under $500,000 for sale across the country. Capital cities such as Adelaide, Brisbane, Perth and Darwin, as well as many regional centres, are places to look if you are keen to invest at this price point.
DHA has properties across the country, including in regional locations such as Wodonga, that are under the magical $500,000 mark.
"Buying a lower-priced property that has the potential for capital growth may help establish a strong portfolio, but of course you need to make sure that you have done your homework."
One of the key things to consider is the age-old: location, location, location.
Areas that are commuting distance to capital cities, places connected with good infrastructure (such as rail links), and regional hubs that are experiencing good capital growth are all ideal locations. Vacancy rates are also an important factor to consider.
"You need to be smart with your money. If you have $500,000 to spend, you might not be able to afford to be stuck with a property that is left vacant for months."
When you invest in a DHA property, you get a guaranteed rental income for up to 12 years1, and because DHA is backed by the Australian Government, it's secure.
"DHA's rental guarantee is a good example of a way you can minimise unforeseen costs. A vacant rental property can mean cash flow issues.  In a similar way, maintenance can crop up at the very worst of times."
On top of the standard repair and maintenance services, DHA's Property Care program also includes general maintenance of the property, such as upkeep of the gardens. They will also cover the like-for-like replacement cost of most fixed appliances. At the end of the lease, DHA ensure the property is professionally cleaned, appliances are clean and in good working order, and the dwelling, grounds and landscaping are in a neat and tidy condition2.
DHA currently has several properties under the $500,000 price point available through its investment program. Consisting of apartments, houses and duplexes, these properties are located in Brisbane, Townsville, Rockingham, Adelaide, Canberra, Darwin and the regional centre of Albury. Most properties come with a nine or 12-year lease and are covered by the DHA Property Care Program.
Find out more about investing in DHA or view DHA properties for sale.
Attention: Investment is subject to DHA's lease terms and conditions of sale. Investors retain some responsibilities and risks, i.e. rent, restoration and market fluctuations. Prospective investors should seek independent advice. See dha.gov.au/lookforward for relevant information. 1. Rent is subject to abatement in limited circumstances. 2. Restoration is subject to the duration of the lease term and the obligations of a body corporate.
Be the first to hear the 
latest
 property investment insights